Camera Mount R-Lock
$37.00
In Stock
Part Number: 02-4130-11
Are you an outdoor enthusiast who loves to capture all your adventures? Or an aspiring professional-level photographer in need of a quality camera mou...
128 in stock

Camera Mount R-Lock
Product
Specifications
Capture life's adventures like a pro with the RAILBLAZA Camera Mount R-Lock! This quality product guarantees secure and steady mounting for your equipment, so you can focus on what matters: taking amazing photos that will last a lifetime.
Features:
- Capture your adventures with ease and stability
- Works with any camera featuring a ¼-20 thread insert
- Factory-set friction joints provide adjustability
- Durable, UV stable materials
Parts Included:
1 x Camera Mount
Weight
0.32lbs
Material Composition
UV Stabilized Fiberglass Reinforced Plastic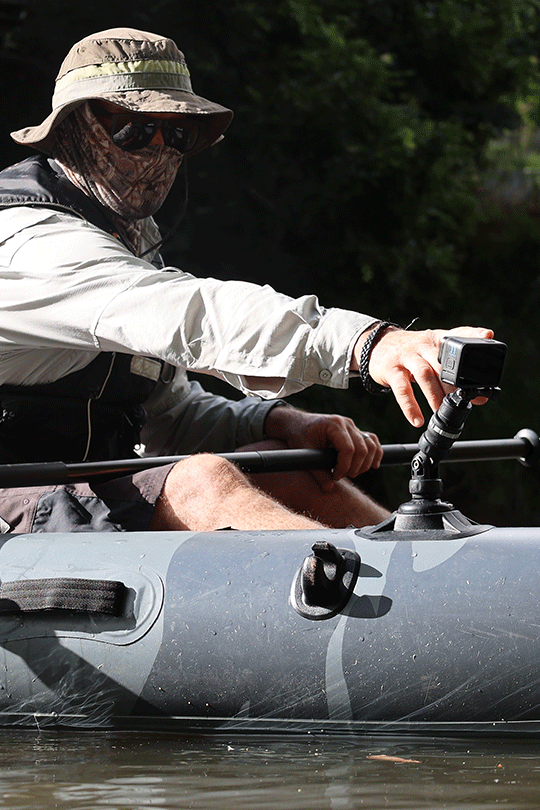 Camera Mount R-Lock Overview
CAPTURE THE MOMENT - The RAILBLAZA Camera Mount R-Lock guarantees a stable shot and lets you focus on capturing the action, not your equipment.
SECURE & STURDY - Engineered with factory-set friction joints and UV-stable materials, this mount can handle any terrain without risking your camera equipment.
ADJUSTABLE & DURABLE - The R-Lock is compatible with any camera featuring a ¼-20 thread insert, and its extendable arm provides easy adjustment for the perfect shot.Now you can hit the trails, slopes, or streets with confidence that your camera is safe and secure with the RAILBLAZA Camera Mount R-Lock!
RAILBLAZA Q&A
Customer Questions & Answers
Q & A
What camera mount would you recommend for a kayak supporting a full size 35 mm camera weighing 4.5 lbs. ?
Our Camera Mounts are ideal for action cameras and other comparable camera sizes. Using the Camera Mount R-Lock with larger size cameras is not recommended.