StarPort HD Base
$16.00
In Stock
Part Number: 03-4046-11
Are you tired of the hassle that comes with trying to fit your old kayak bases and rod holders? Upgrade today with the all-new Railblaza StarPort HD b...
4104 in stock

StarPort HD Base
Product
Specifications
Say goodbye to the hassle of trying to fit your old bases and rod holders! Upgrade with Railblaza's StarPort HD base - a unique four-point installation base that locks into place in seconds and eliminates scratches and damage. Get ready to take your fishing game to the next level! # fishlikeapro #railblazastarportHD
Features:
- Practical replacement for preexisting external mount bases from Scotty, RAM, Cannon, Fish-On
- Rectangular, four-point installation base consistent with North American industry standard
- Compatible with the same hardware that is currently used to keep your base mounted to your kayak.
- Other hardware options include rivets, screws/locknuts, or self-tapping screws.
- Hardware included
Parts Included:
1 x StarPort HD
4 x M5 x 20mm machine screws, washers, and nylon nuts
Weight
0.18lbs
Material Composition
UV Stabilized Fiberglass Reinforced Plastic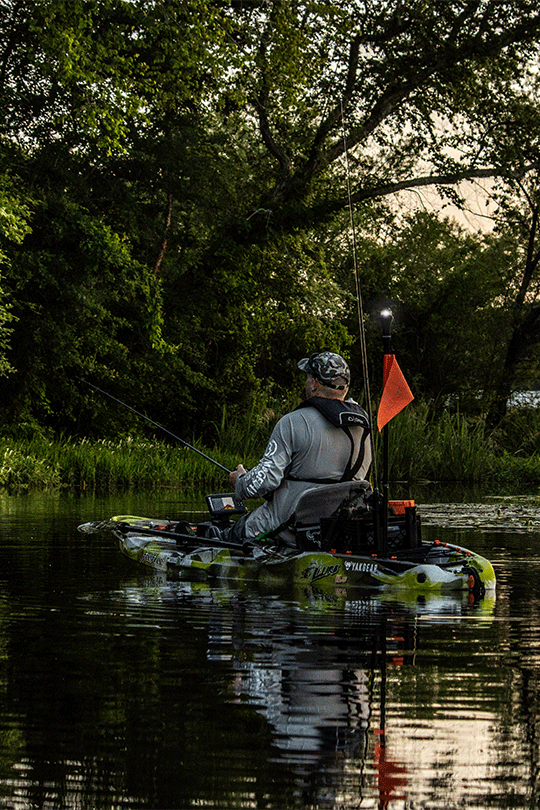 StarPort HD Base Overview
STOP STRUGGLING WITH OLD KAYAK BASES - Upgrade to the new Railblaza StarPort HD today and never worry about scratches or damage again. This four-point installation base fits perfectly with Scotty, RAM, Cannon, Fish-On, and many other variations.
INSTALLS IN SECONDS - No additional tools or screws are needed! The unique slide-locking mechanism fits and secures all Railblaza bases and accessories.
DURABLE AND SECURE - Made with a strong aluminum frame and stainless steel hardware, StarPort HD is built to last. It's the perfect mounting option for kayaks, canoes, SUPs, and more.
RAILBLAZA Q&A
Customer Questions & Answers
Q & A
Will the Star Port HD base fit the Yak Attack Switch Pad as found on Star InFlatables