RailMount 32-41
$27.00
Introducing the RailMount 32-41 perfect for a variety of boating applications. Featuring an easy attachment design, attaching to any 1.25″ (32mm...

RailMount 32-41
Product
Specifications
Make attaching accessories to your inside or outside rails a breeze with the new RailMount 32-41 from RAILBLAZA! Perfect for all recreational and marine activities, this high-end product is designed with convenience in mind. Plus, it's the preferred mounting base for Hobie Adventure Island and Pro Angler models - pick yours up today!
Features:
- RailMount 32-41 acts as accessory base on round and square rails 1.25' & also round rails 1.7" in circumference
- Preferred mounting base of Hobie Adventure Island and Pro Angler owners.
- Comes complete with adaptors, rubber grips, and self-adhesive grip tape
- Accepts any RAILBLAZA StarPort accessory
- Features slide locking mechanism 6-Installation hardware included
- Available in black or white
Parts Included:
1 x StarPort
1 x Weather-tight gasket & cover
2 x Non-slip rubber inserts
2 x Hobie H-Rail rubber inserts
4 x Spacers
Stainless Steel Hardware
Weight
0.40lbs
Material Composition
UV Stabilized Fiberglass Reinforced Plastic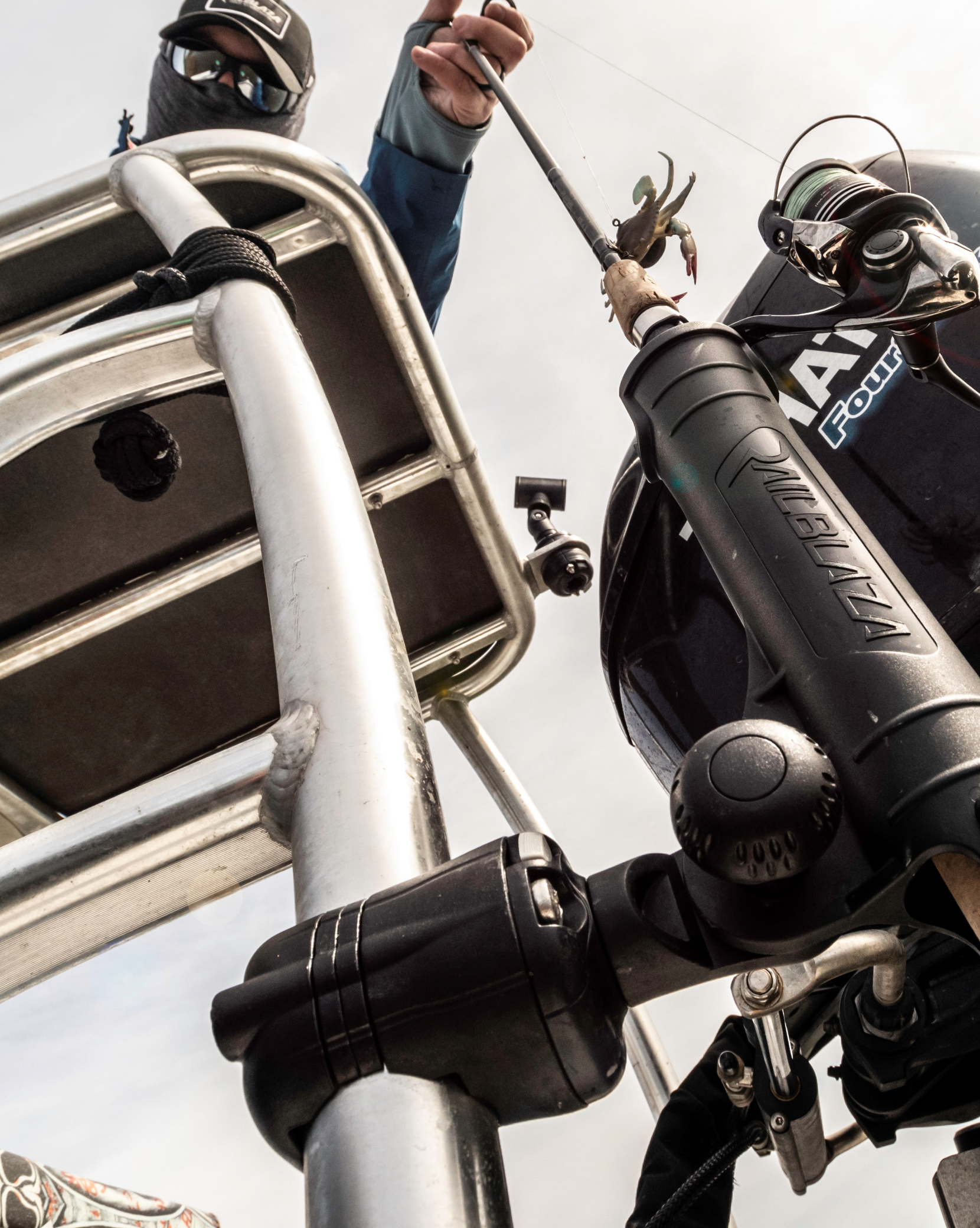 RailMount 32-41 Overview
EASY ATTACHMENT DESIGN - The RailMount 32-41 is the perfect mounting base for your recreational sports and marine activities! With an easy attachment design, it can be used on any 32mm - 41mm round or square rail.
INCLUDES ADAPTERS, RUBBER GRIPS & SELF ADHESIVE GRIP TAPE - This bundle from RAILBLAZA includes everything you need for a quick and easy installation! No need to struggle to attach accessories to your rails- with our RailMount, it's all included for you.
PREFERRED MOUNTING BASE FOR HOBIE ADVENTURE ISLAND & HOBIE PRO ANGLER MODELS - The RailMount 32-41 is a high-end product loved by many Hobie users! This mount is the preferred base for the rail system on both the Hobie Adventure Island and Hobie Pro Angler models.
RAILBLAZA Q&A
Customer Questions & Answers
Q & A
There are no questions yet