RodStow Single
$13.00
Are you a fishing enthusiast looking for the ultimate on-board rod and reel storage solution? Look no further than the RodStow Single from RodStow! Fu...

RodStow Single
Product
Specifications
Looking for the perfect way to store and secure your rods and reels? Invest in RodStow's Single today - it's a revolutionary storage system that is strong, sturdy and compatible with most rods and reels of any length! Get the peace of mind you need for every fishing excursion.
Features:
- Tube size 1.57 inch inside diameter
- Can holds gaffs, boat hooks or nets
- Removable gimbal pin to stop rod rotation
- Made from UV Stabilized, fiberglass reinforced engineered polymers
- Fits all rod lengths
- Stainless steel hardware
Parts Included:
1 x RodStow
Stainless Hardware
Weight
0.28lbs
Material Composition
UV Stabilized Fiberglass Reinforced Plastic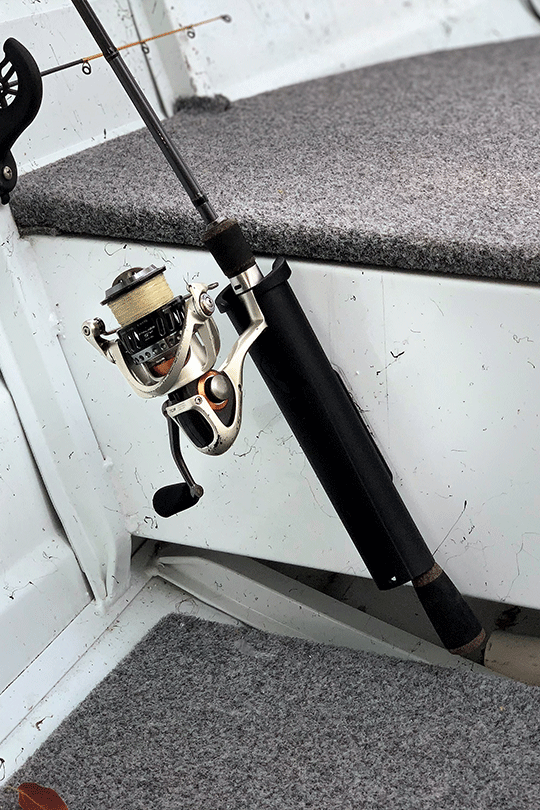 RodStow Single Overview
ARE YOU A FISHING ENTHUSIAST? - The RodStow Single is the perfect accessory for any fishing enthusiast! This vertical holder is fully compatible with most rods and reels, making it the ultimate on-board storage solution.
STRONG, STURDY, AND LIGHTWEIGHT - The RodStow Single is made from strong and sturdy materials, yet it is lightweight enough to be easily transported. It also comes with high quality stainless steel screws and a removable gimbal pin that can be left in to securely stabilize your rods or removed to let them pass through easily.
PREPARE FOR EVERY FISHING EXCURSION - Invest in a revolutionary storage system today and enjoy the peace of mind knowing your rods are secure! The RodStow Single is a must-have for serious anglers.
RAILBLAZA Q&A
Customer Questions & Answers
Q & A
There are no questions yet