Rod Holder R with StarPort HD
In Stock
Part Number: 04-4082-11
Introducing Rod Holder R and StarPort HD, the ultimate combination for all your fishing needs. Whether you fish with spinning, baitcaster, or fly reel...
2247 in stock

Rod Holder R with StarPort HD
Product
Specifications
Ready for the perfect combo? With our Rod Holder R and StarPort HD, you're fully equipped for an amazing fishing experience. You'll be able to tackle spinning, baitcaster and fly reels with ease. Plus, fast and easy installation means less waiting around and more exploration. Get your own set today!
Features:
- RAILBLAZA Rod Holder R for spinning reels, bait casting reels or fly reels
- Lightweight but strong with fiberglass reinforced plastic Includes
- RAILBLAZA StarPort HD Base mounts easily in any 2in x 4in space
Parts Included:
1 x RodHolder R
1 x StarPort HD
Stainless Mounting Hardware
Weight
0.68lbs
Material Composition
UV Stabilized Fiberglass Reinforced Plastic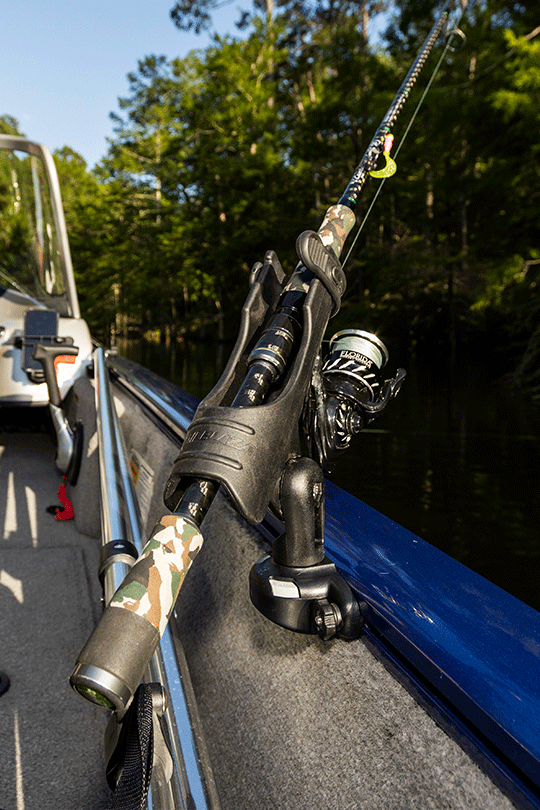 Rod Holder R with StarPort HD Overview
THE ULTIMATE FISHING COMBINATION - The Rod Holder R and StarPort HD have everything you need for a successful day on the water. The Rod Holder R is perfect for light duties, while the StarPort HD can accommodate any reel type.
DURABLE CONSTRUCTION - Both the Rod Holder R and StarPort HD are made of fiberglass reinforced plastic for extra durability.
EASY INSTALLATION - The stainless steel mounting hardware included with each holder makes installation a breeze. Compatible with all RAILBLAZA mounts, these holders will work with any vessel.
RAILBLAZA Q&A
Customer Questions & Answers
Q & A
There are no questions yet