StarPort Fixed Extender
$14.00
In Stock
Part Number: 03-4016-11
If you're looking to give yourself a bit of extra reach with your RAILBLAZA accessories, the Fixed Extender is just what you need! Take any Star...
70 in stock

StarPort Fixed Extender
Product
Specifications
Get ready to take your RAILBLAZA experience up a notch! The Fixed Extender clips onto any StarPort accessory and gives it extra length.
Features:
- Fixed Extender elevates accessory 5 inches
- Meant for use on horizontal surfaces
- Snap-lock security mechanism
- Base not included
Parts Included:
1 x 5 inch fixed StarPort extender
Weight
0.15lbs
Material Composition
UV Stabilized Fiberglass Reinforced Plastic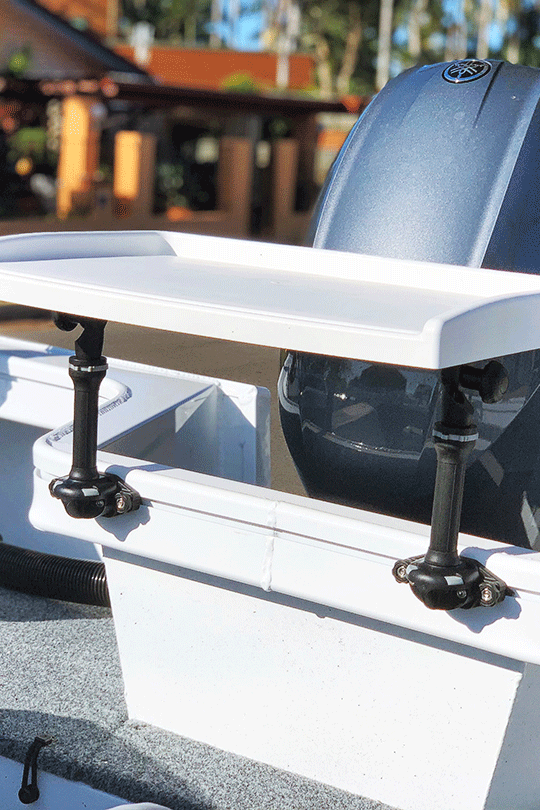 StarPort Fixed Extender Overview
ADD EXTRA REACH - The RAILBLAZA Fixed Extender gives you an extra 5 inches of height for any StarPort compatible device. Now you can easily attach accessories such as rod holders, camera mounts, or drink holders no matter how high or low they are on your boat!
SECURE AND STABLE - This Extender is easy to use and stays in place, no slipping or sliding. That means you can focus on fishing, photography, or just relaxing without having to worry about your equipment falling off!
EASY TO HANG - With a fishing pole butts that are over 6 inches long, the Extender will let you hang it with ease in your Rod Holder. So don't stress about how you're going to get that heavy rod up high - the Fixed Extender has got you covered!
RAILBLAZA Q&A
Customer Questions & Answers
Q & A
There are no questions yet