RodStow Triple
$57.00
Get ready to step your fishing game up with the RodStow Triple rod holder system. If you're sick of tripping over rods while trying to make the ...

RodStow Triple
Product
Specifications
Let's get fishin'! Streamline your excursion with RodStow Triple rod holder system: easy to install in minutes, modular design with storage caddies and offset mountings available for larger reels. Outfit your boat the right way and make the most of your days on the water!
Features:
- Storage tray for lures, phones, sunglasses
- Tube size 1.57 inch inside diameter
- Can holds gaffs, boat hooks or nets
- Removable gimbal pin to stop rod rotation
- Fits all rod lengths
- Stainless steel hardware included
Parts Included:
3 x RodStow Rod Holder Tube
2 x RodStow CaddyStainless Hardware
1 x Drilling template and instructions
Weight
1.68lbs
Material Composition
UV Stabilized Fiberglass Reinforced Plastic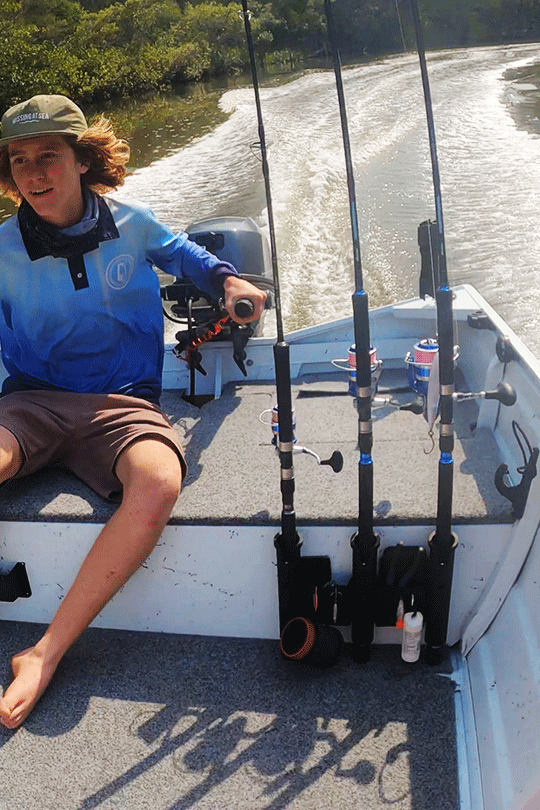 RodStow Triple Overview
GET READY TO STEP YOUR FISHING GAME UP - The RodStow triple rod holder is your solution to a cluttered deck and tangled rods. With this system, you can easily organize your rods while leaving the deck clear for walking.
EASY INSTALLATION IN MINUTES - You can set up your RodStow triple in minutes with the included stainless hardware. It's that easy.
MODULAR HINGE SYSTEM INCLUDED - The modular hinge system means that you can buy more and add them together, with offset mountings available to fit larger reels without them hitting each other.
PREVENT TANGLED RODS FOR GOOD - Say goodbye to tripping over rods while trying to make the most of your days out on the water. The RodStow triple will keep everything neatly organized for you.
RAILBLAZA Q&A
Customer Questions & Answers
Q & A
How do you make or assemble or order a 5 rod Rodstow caddy system
you would order the 2 x Triple RodStow then you would have a single rod holder extra that you could mount anywhere you wanted.