Rod Holder II
$24.00
Introducing the RAILBLAZA Rod Holder II – the perfect solution to storing it all! Stop struggling over which rod holder is best for your bait caster...
Rod Holder II
Product
Specifications
Get ready to fish like a pro! Our RAILBLAZA Rod Holder II offers 360° of adjustability, so you'll always be equipped with the perfect angle for success. Make your fishing experience easier, more efficient and hassle-free with this amazing accessory - it's time to take advantage of our on-the-go rod holder!
Features:
- Universal design fits any size of reel
- Reduces "strike theft" and rod rotation
- 360º of adjustability around, 90º of vertical leeway
- Easily installed with any StarPort base system
Parts Included:
1 x Rod Holder II
Weight
0.71lbs
Material Composition
UV Stabilized Fiberglass Reinforced Plastic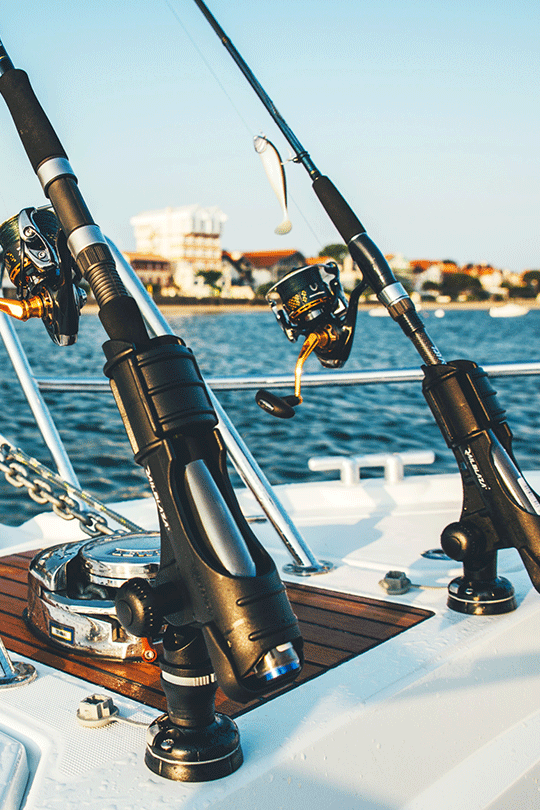 Rod Holder II Overview
STOP STRUGGLING OVER WHICH ROD HOLDER TO USE - RAILBLAZA's new Rod Holder II can accommodate any size of rod with ease! No more choosing between different types of rod holders - this one does it all!
REDUCE "STRIKE THEFT" AND REDUCE ROD ROTATION - Our 360º adjustable collar and 90º vertical leeway angling provides you with the perfect angle for successful fishing every time.
EASY PORT BASE SYSTEM INSTALLATION - With its easy port base system installation, this rod holder is perfect for anyone looking for a quick and easy fix. The best fishing pole holders!
RAILBLAZA Q&A
Customer Questions & Answers
Q & A
There are no questions yet