HEXX Rod Holder
$46.00
In Stock
Part Number: 11-4189-11
Have you ever heard of a rod holder whose strength and durability put heavyweight wrestlers to shame? Well, now comes the RAILBLAZA HEXX™ Rod Holder...
169 in stock

HEXX Rod Holder
Product
Specifications
Get ready to rumble with the RAILBLAZA HEXX™ Rod Holder! Built from advanced high-impact materials and robust design, this is one of the toughest rod holders on the market and can endure even the strongest strikes of tournament fishing. Get your hands on it today and let The Rock be jealous of you!
Features:
-
For spinning reels, bait caster and saltwater overhead reels.
- Rotating collar helps reduce 'strike-theft'
- Rear gimble lock reduces rod rotation for compatible rods; lift to slide rods through.
- Fully adjustable 90° around, over 90° vertical
- Easy access to reel when in position
- Square-tooth adjustable tilt stops rotational slipping.
Parts Included:
1 x HEXX Base
1 x Rod Holder II
Weight
1.24lbs
Material Composition
High strength fiberglass reinforced, UV stabilized engineered polymer construction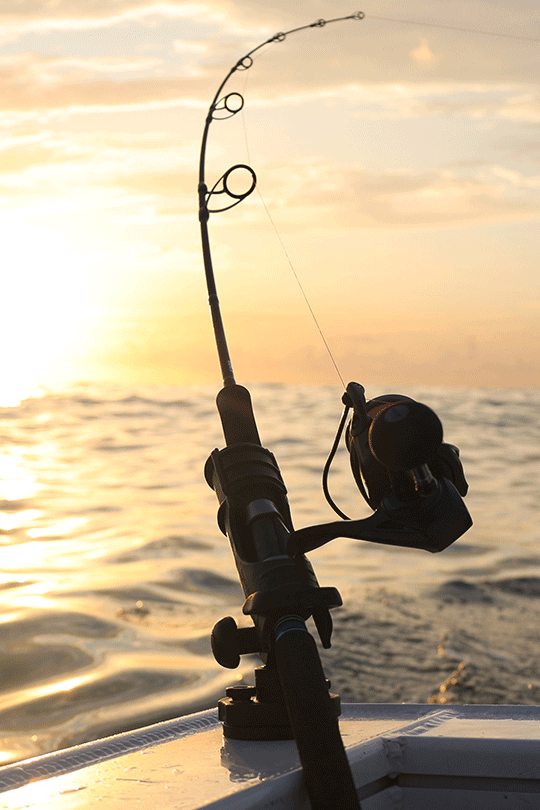 HEXX Rod Holder Overview
DURABILITY YOU CAN COUNT ON – HEXX Rod Holder has withstood a punishing testing program to endure the largest trolling loads and strongest strikes of the RAILBLAZA rod holder line up.
GREAT ADJUSTABILITY – Fully adjustable 90° around, over 90° vertical to position your setup perfectly.
EASY INTERCHANGEABILITY – The HEXX Rod Holder utilises the same HEXX base as our other heavy duty finder mounts for complete flexibility onboard.
RAILBLAZA Q&A
Customer Questions & Answers
Q & A
There are no questions yet
Review(s)
| | | |
| --- | --- | --- |
| 5 star | | 0% |
| 4 star | | 0% |
| 3 star | | 0% |
| 2 star | | 0% |
| 1 star | | 0% |
Sorry, no reviews match your current selections