QuikPort
$21.00
Are you ready to take your inflatable boat, SUP, or cooler adventure to the next level? QuikPort by RAILBLAZA is here to transform the way you accesso...

QuikPort
Product
Specifications
Ready to explore more with your inflatable boat, SUP, or cooler? QuikPort by RAILBLAZA has got you covered! The powerful 3M VHB self-adhesive pad ensures an easy and fast setup without drilling a single hole. Transform the way you accessorize for camping and boating trips and take your adventures to a whole new level!
Features:
- Easy installation
- Includes 3M VHB self-adhesive pad
- Can be mounted anywhere
- No need to drill holes
Parts Included:
1 x QuikPort
Weight
0.26lbs
Material Composition
UV Stabilized Fiberglass Reinforced Plastic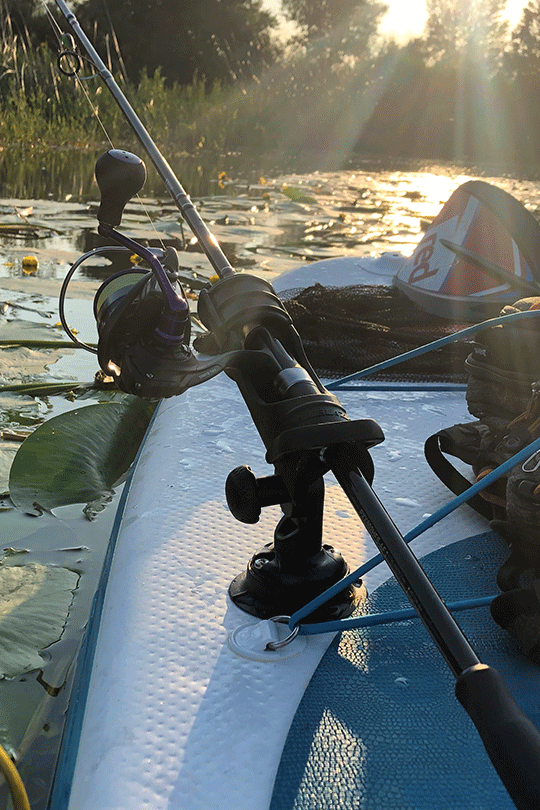 QuikPort Overview
TRANSFORM YOUR BOATING ADVENTURE - The RAILBLAZA QuikPort is here to make your life easier and more enjoyable. No drilling holes necessary! Just attach it in seconds and you're good to go with all of your favorite accessories.
3M VHB SELF-ADHESIVE PAD - This powerful pad ensures an easy, fast, and reliable application on almost any surface. It's perfect for PVC, fiberglass, polyethylene kayaks, and more!
GAME-CHANGING EXPERIENCE - Join the many others who have already made their lives better with the RAILBLAZA QuikPort. Get yours today and enjoy a new level of convenience and versatility when boating or camping.
RAILBLAZA Q&A
Customer Questions & Answers
Q & A
I want to attach transducer to aluminum transom of True Kit Discovery and prefer not to drill holes. Considering the Quickport or ribport to meet this purpose. Currently running 9.9 suzuki. Which base should I use?
You could use either one. I would probably make sure to use the 2 part epoxy installation and not the 3M method.