Maximise space and don't compromise the gear you need on a small fishing boat with RAILBLAZA mounts and accessories. Lets walk through this 3.5m  fishing boat that has been set up by a local Brisbane dealer, Stones Corner Marine to show customers just how easy it is to set up a small space for fishing without compromise using the Railblaza system. 
The Mounts
This is where the fun starts and opens up endless possibilities for rigging your boat just the way you want it. Our StarPort mounts can be fitted to flat or vertical surfaces, rails and track. The TracWedge as pictured below is the latest offering in the RAILBLAZA mounting system that has truly made rigging your fishing boat even more convenient. No drilling required and can be moved around inside the track to suit, available in vertical and horizontal mounts – more info on the TracWedge system HERE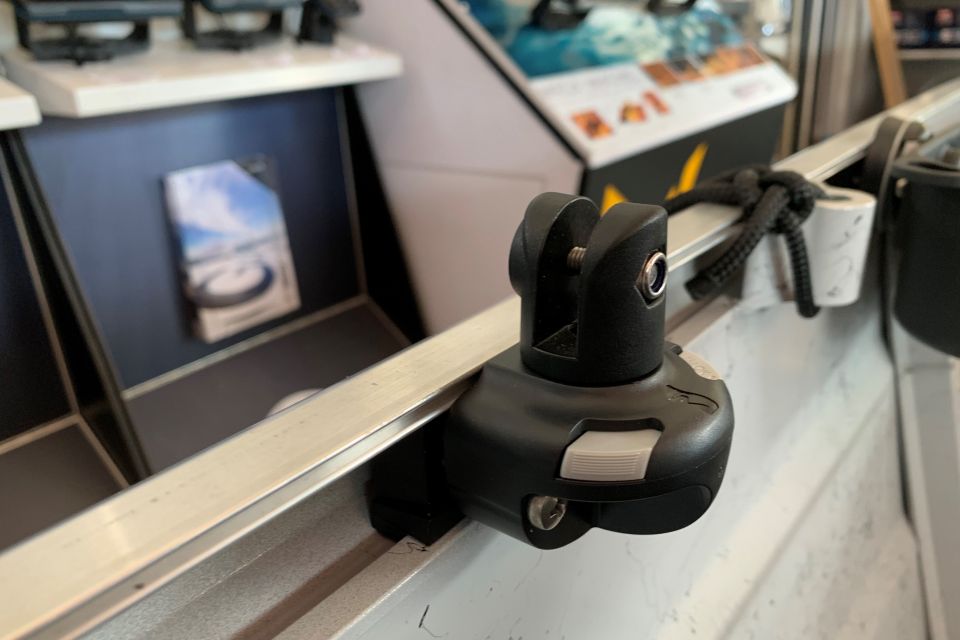 SidePort with Tracwedge used here to hold our Clevis/Bimini Support, which is a simple and easy way to install and remove your bimini – literally less than 5mins to do which is sure to help speed up the set up and pack down from your adventures. Find out more about the Clevis/Bimini Support HERE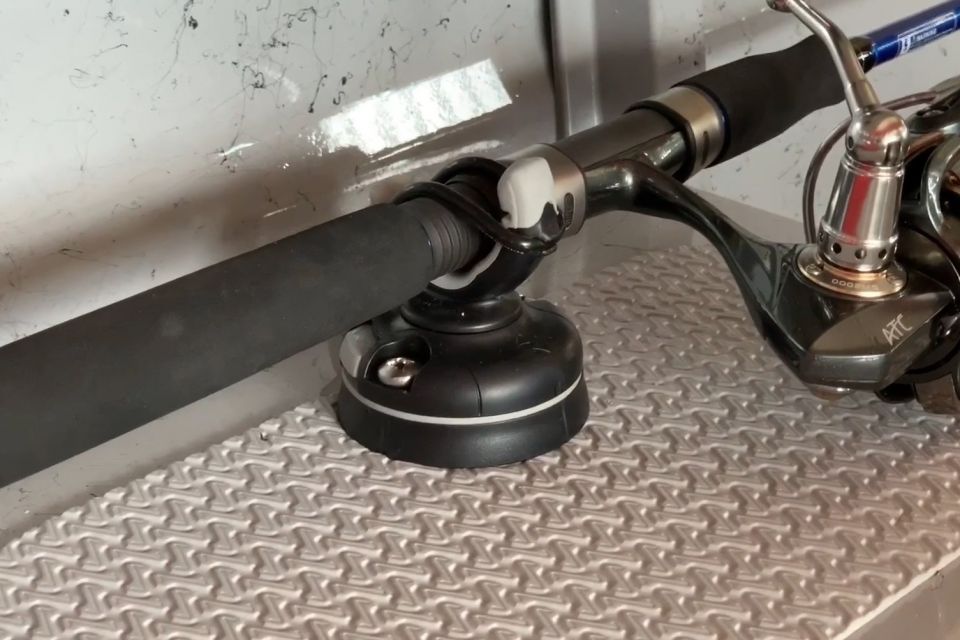 The StarPort is designed to mount on any flat surface, permanently mounted using the stainless hardware supplied with each pack.  This mount can also be mounted flush by removing the spacer and drilling a larger hole to recess the top part for a lower profile. Full instructions and info on the StarPort mount can be found HERE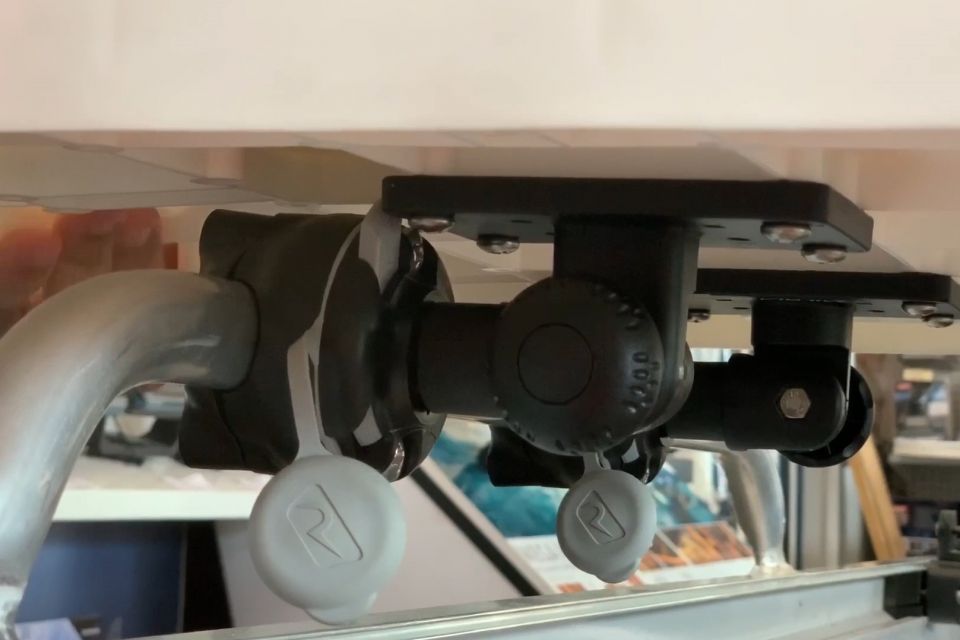 RailMount StarPorts off another level of simplicity in the fitting as they require nothing more than a screwdriver to fit. This is the RailMount 19-25mm which is ideal for the rails of most small fishing boats. More info on the RailMount HERE . This complete range of mounts allows you to utilise every space around the boat .
The Basics
Rod Holders are always needed around the boat and you can never have too many – we have 3 different sized rod holders giving you an option for any rod type. There is an extensive range of extender options available too.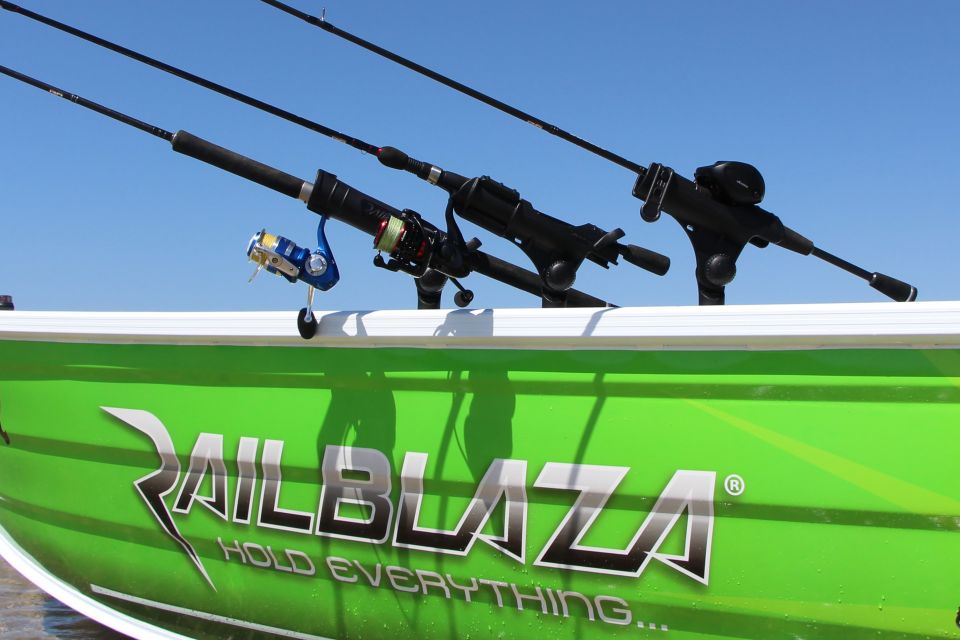 Fillet Table II has multiple mounting points for you to set it just as you like,  if you want it higher, lower, inside the boat more or less you wont be disappointed adding this to your kit.  Easy to remove for cleaning or re-position to a different set of StarPort mounts around the boat, pictured here on a pair of 19-25mm RailMounts – more info on the Fillet Table II HERE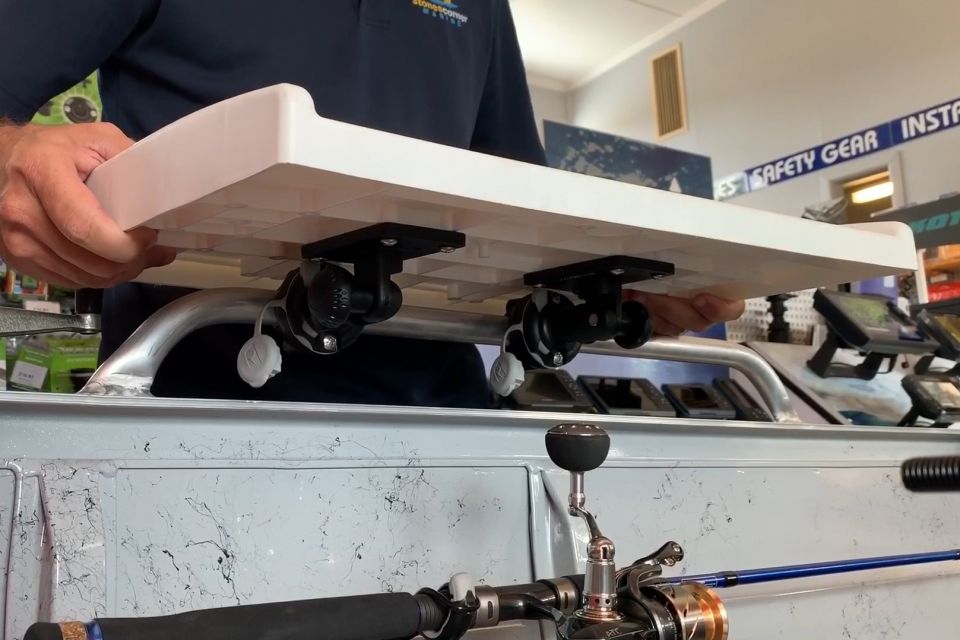 Storage
Keeping things where you need them and out of the way when you don't is a real priority  in a smaller fishing boat like this one. The G-Hold is by far one of the most useful  accessories to have in your kit. Available in 3 sizes 35, 50 & 75mm you can pretty much secure anything around the boat. Below are a couple of ideas to get your ideas flowing, find out more about the G-Holds HERE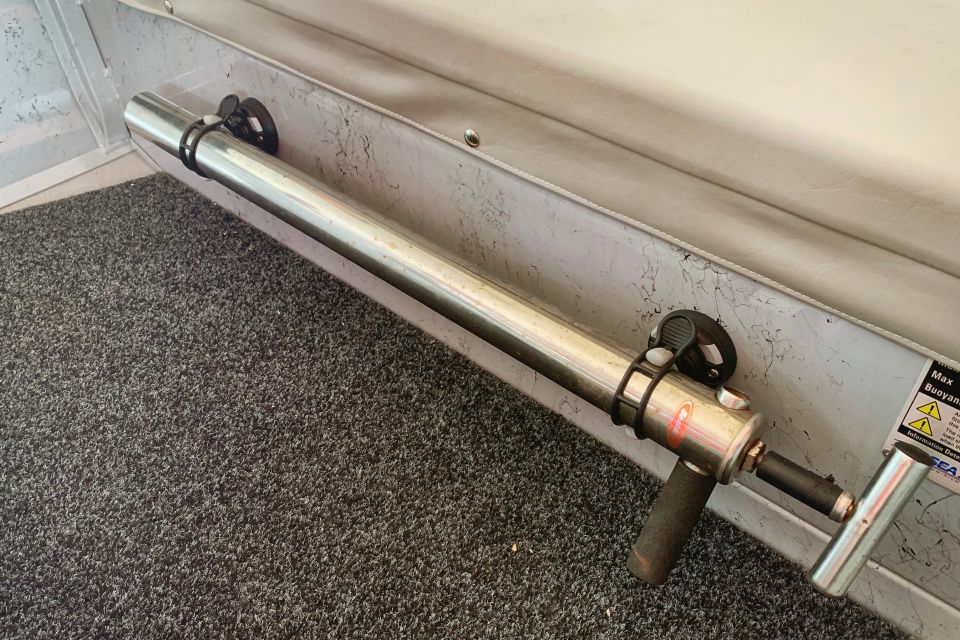 A pair of  G-Hold 75mm in StarPort mounts on the seat have been used here to hold the yabbie pump, great way to use a space out of the way and keep the pump from getting in the way.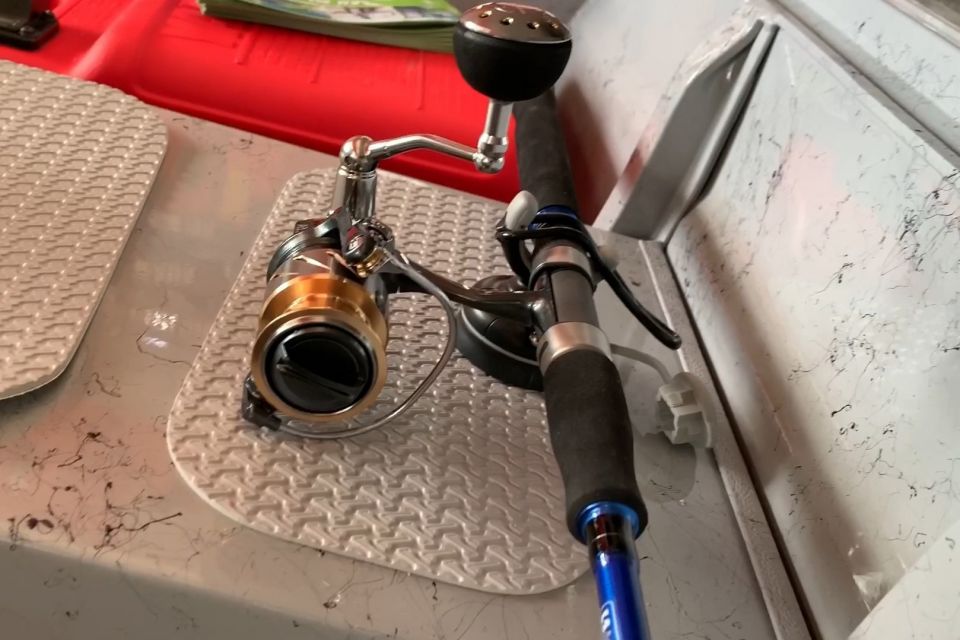 Again the G-Hold StarPort combo have been used to secure rods, in this case the 35mm G-Hold works well for one rod with another  G-Hold 35 StarPort mounted forward to secure the rod tip.  If you need to secure more than one rod then you simply up the size of G-Hold. A rough guide is the G-Hold 50mm is good for 2 rods the 75mm for 3 rods and if you need to secure anymore than that then its worth looking at the GunHold as an option.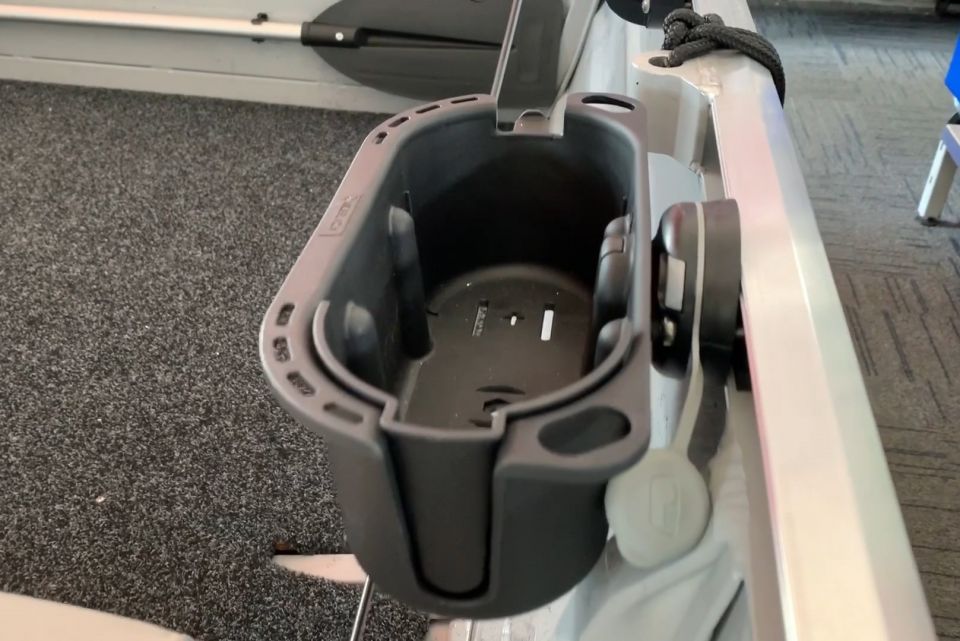 The StowPod as pictured and DrinkHold (not pictured) are both great options for those small important accessories like pliers, scissors etc. great for drinks, sunblock, sunglasses and more.. its certainly worth having a couple of these in your kit.
Electronics & Lighting
From 4″ Fishfinders to the big screens we have mounting options suitable for them all. Fully adjustable and easy to remove for storage or to re-position around the boat the RAILBLAZA sounder mounts will certainly look after your electronics. To select the Sounder Mounts that suits your needs see HERE  . We also have transducer mount kits for those that want a completely removable fishfinder set up, check out the Transducer Arm HERE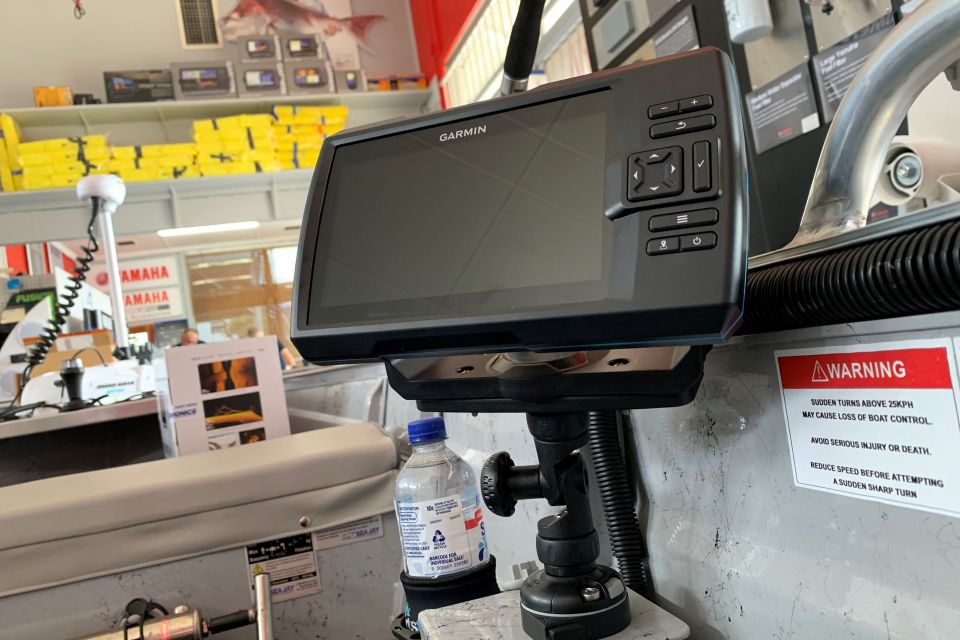 While your considering sounder mount options be sure to note we have the E-Series USB StarPort Mount. We all need to keep a phone charged to get that photo to prove we were catching not just feeding the fish, oh and for safety reasons too, but mostly for bragging pics :-). This is the ultimate solution built into your mounting system- check it out HERE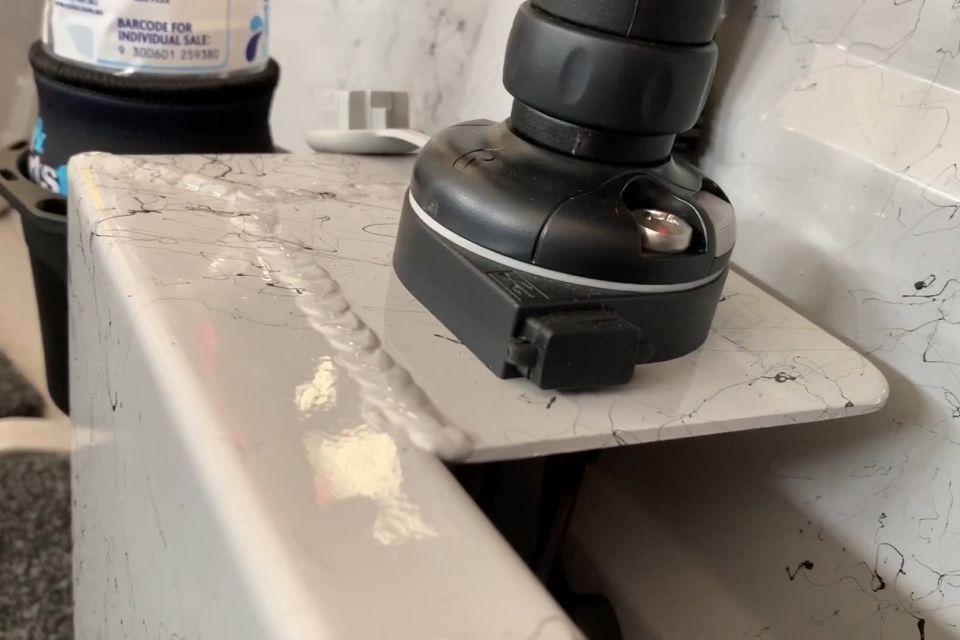 While we are talking about that phone, hold your mobile phone or handheld VHF with the fully adjustable Mobi – Mobile Device Holder, super easy to use and move around the boat, securing strap is solid for when your motoring – find out more about the Mobi HERE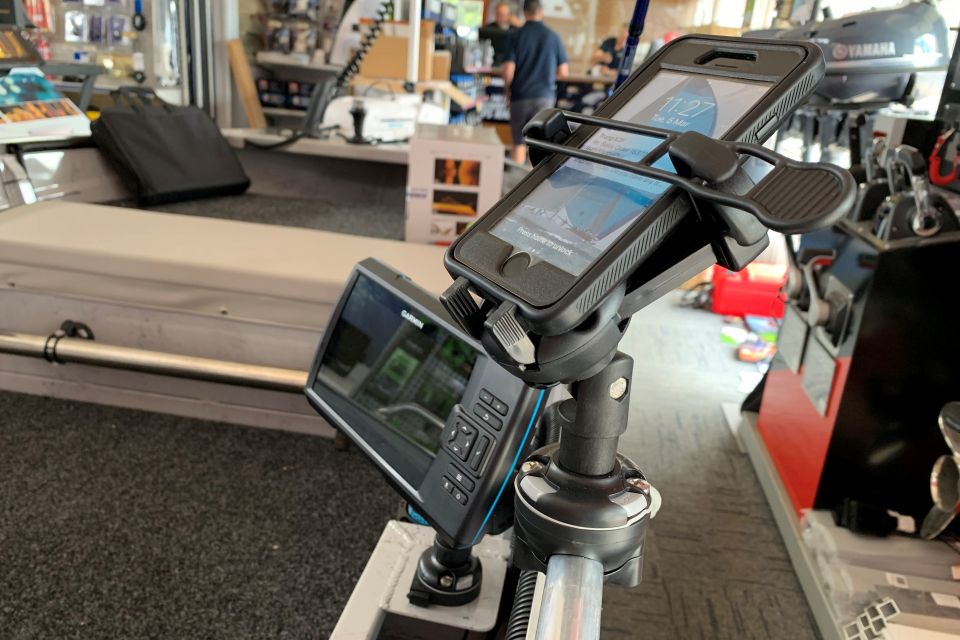 Lighting
lastly but very importantly lets look at lighting – for most small fishing boats setting up lights with power can not only be expensive but its also a hassle in the long run. We have taken the hassle away with our Dinghy Visibility Kit.  Self powered by AA batteries the Dinghy Visibilty Kit is the perfect companion for small, tiller steered power boats and inflatables under 7 meters that do not exceed 7 knots. All In one convenient, value-for-money pack you get everything you need to comply with the legal requirements in almost every country and territory. Disassembly when you're finished is quick and easy, and in the handy storage bag it will stow just about anywhere. Find out more HERE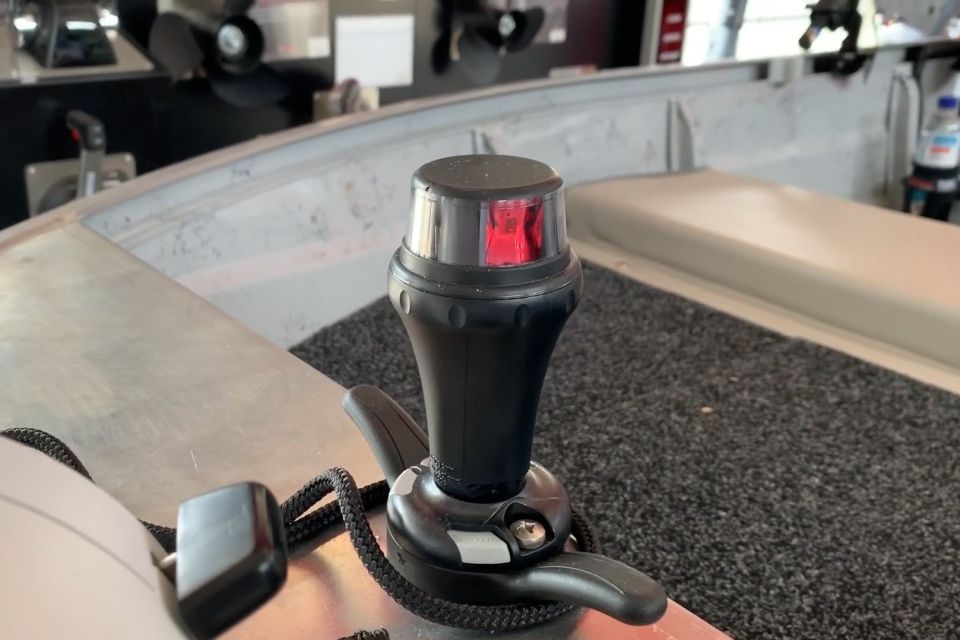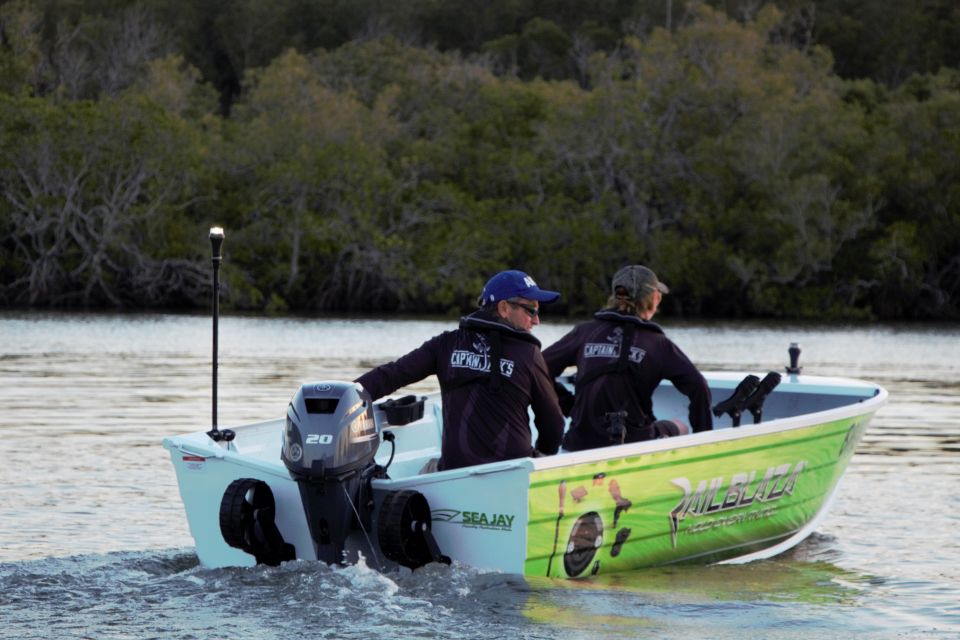 Did you know we have wheels for your small boat?
C-TUG Dinghy Wheels are a lightweight and rugged option for transporting your dinghy up the beach, or down the boat ramp, avoiding having to carry the heavy load. Ideally suited for inflatable boat tenders or small lightweight aluminium boats. Check out the video below and go find out more HERE if you like what you see , thanks for reading and catch you next blog.