E Series USB StarPort
$31.00
In Stock
Part Number: 03-4080-11
The ultimate access to power for your most essential devices. Keep your mobile phones, tablets, GoPros, and other electronics charged and ready to go ...
18 in stock

E Series USB StarPort
Product
Specifications
Keep your mobile phone, tablets, GoPros and other electronics always charged and ready to use with the E Series USB StarPort! With its reliable 2.1Amp connector and certified durability, you can access power anywhere without worry.
Features:
- Keep your devices charged while you're on the go
- Connect directly to a 12V DC supply for safe and easy use
- Rugged and weatherproof design for any activity or environment
- CE and RCM certified for safety and quality
Parts Included:
1 x StarPort
1 x E Series surface mount collar
USB 1 12V to 5V 2.1A DC converter cable
1 x weather-tight gasket & cover
Stainless Steel Mounting Hardware
Weight
0.35lbs
Material Composition
UV Stabilized Fiberglass Reinforced Plastic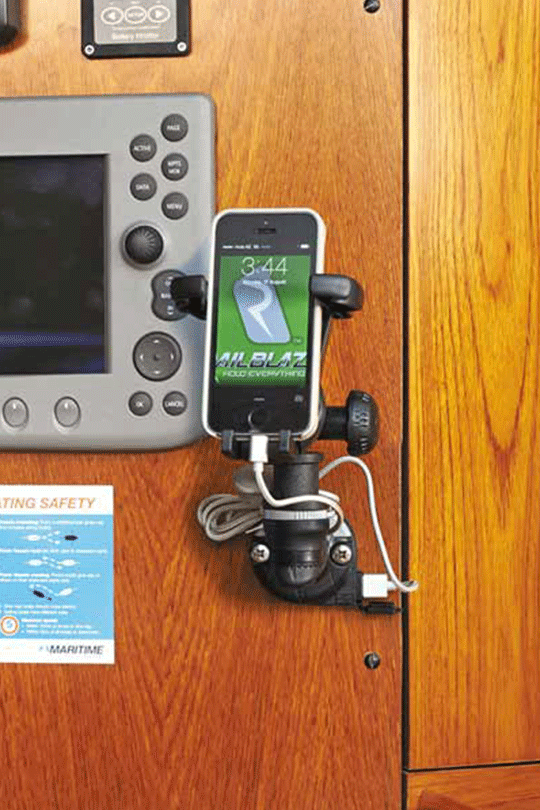 E Series USB StarPort Overview
The ULTIMATE ACCESS to power - Keep your mobile phones, tablets, GoPros, and other electronics charged and ready to go whenever you need them! This USB port is designed to connect directly with a 12V DC supply via a robust 2.1Amp connector – making it safe, reliable and exceptionally easy to use.
KEEP CONNECTED WHEREVER YOU ARE - Combine the E Series USB StarPort with RAILBLAZA Mobi Mobile Device or ScreenGrabba iPad & Tablet holders, or Camera Mounts for easy access to your device while maintaining full charge. With durability at its core, the StarPort is rated for external weather exposure, ROHS compliant and backed by CE and RCM certifications – so you know it will last in any circumstance.
ELIMINATE THE NEED FOR BATTERIES - Stop relying on batteries that eventually die! The StarPort gives you a convenient way to keep all of your devices powered up without having to search for an outlet.
RAILBLAZA Q&A
Customer Questions & Answers
Q & A
There are no questions yet