Dive And Gas Bottle Holder
$35.00
In Stock
Part Number: 02-4056-11
Hey there boaters, sailing enthusiasts, and adventurers all! Ready to get your cockpit and vessels organized? We've got the answer – the RailB...
7 in stock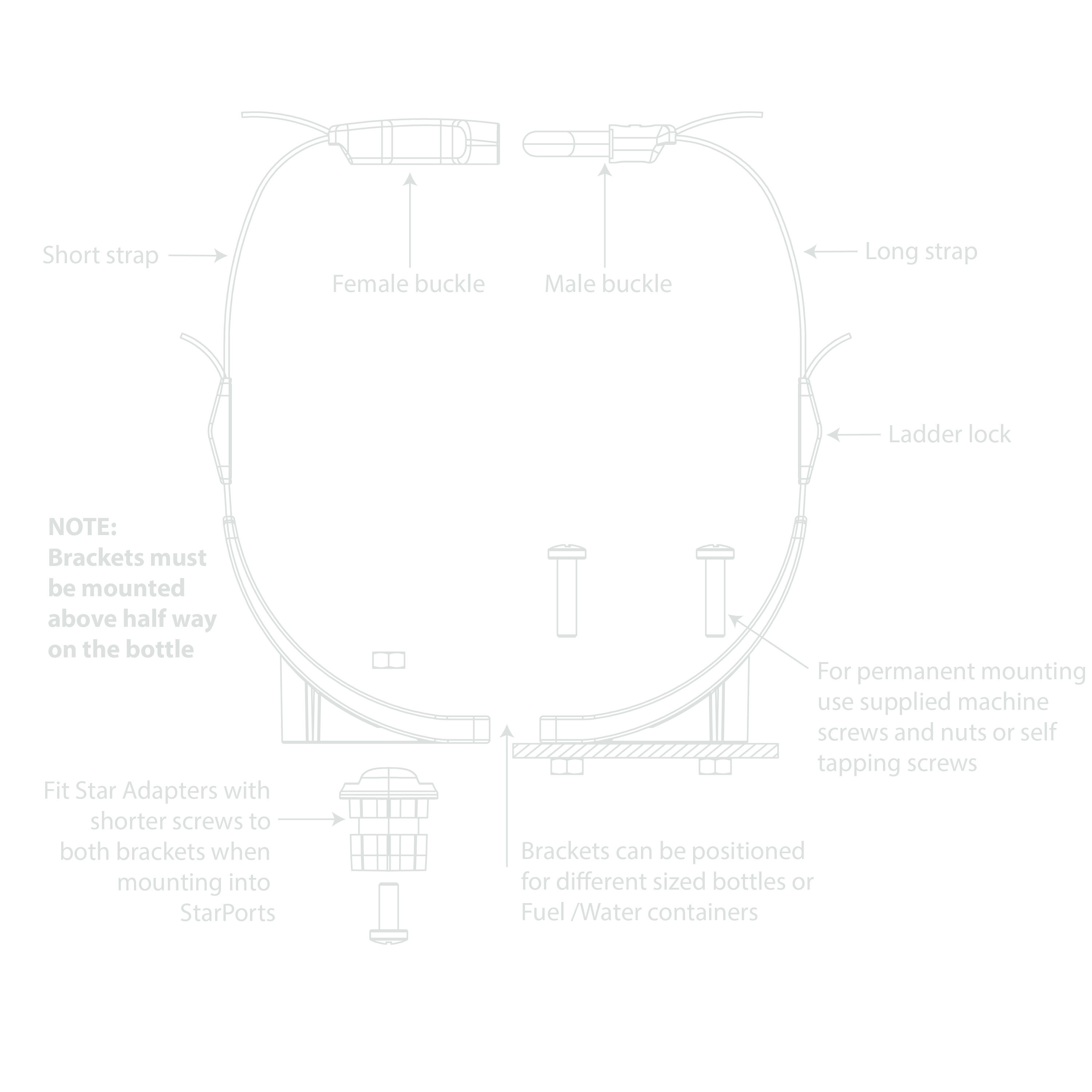 Dive And Gas Bottle Holder
Product
Specifications
Ready to take your boat organization to the next level? Look no further than RailBlaza's Dive & Gas Bottle Holder. It's strong, versatile and designed to keep your propane tanks, dive tanks, gas cans and water cans safe and secure during all your boating adventures!
Features:
- Securely holds all types of bottles and cans
- Rail or StarPort mounting options
- Adjustable bracket spacing
- Marine-grade materials
Parts Included:
2 x Brackets
2 x Straps
2 x Ladder locks
1 x Side release buckle
2 x Star adapters for use when mounting into StarPorts
2 x Screw packs to allow permanent mounting
Weight
0.68lbs
Material Composition
UV Stabilized Fiberglass Reinforced Plastic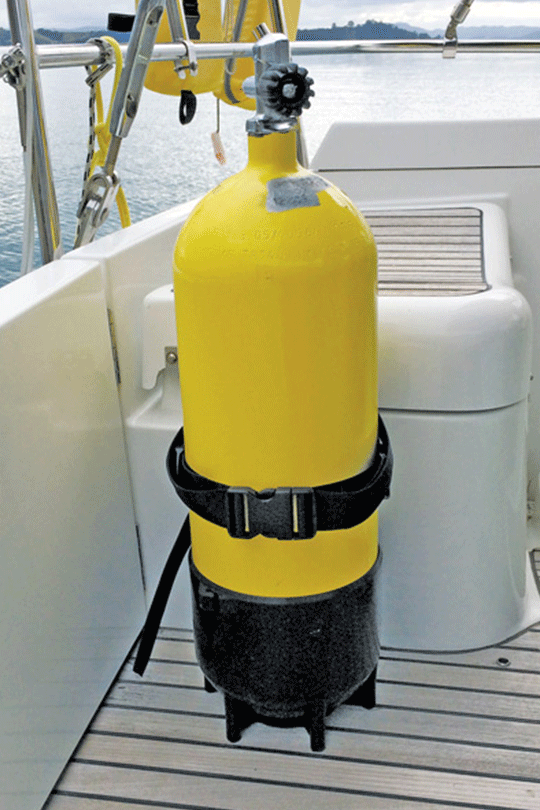 Dive And Gas Bottle Holder Overview
KEEP YOUR VESSEL ORGANIZED - The RAILBLAZA Dive & Gas Bottle Holder is a versatile, strong solution for keeping all sorts of bottles and cans safe and secure while out on the water. Whether you're a boater, sailing enthusiast, or adventurer, this holder has got you covered.
HARDWARE FOR EASY INSTALLATION - The Dive & Gas Bottle Holder comes with fastenings that make it easy to install on your vessel. You can also use the StarPort mounting system to make it removable.
ADJUSTABLE BRACKET SPACING - During installation, you can adjust the bracket spacing to fit whatever size bottle or container you are wanting to store. This makes the RAILBLAZA Dive & Gas Bottle Holder perfect for a variety of applications.
CRAFTED WITH CARE IN NEW ZEALAND - Manufactured using materials that are perfect for withstanding marine environments, this holder is made with care in New Zealand.
RAILBLAZA Q&A
Customer Questions & Answers
Q & A
There are no questions yet
Review(s)
| | | |
| --- | --- | --- |
| 5 star | | 0% |
| 4 star | | 0% |
| 3 star | | 0% |
| 2 star | | 0% |
| 1 star | | 0% |
Sorry, no reviews match your current selections