MiniPort TracMount Base
$15.00
In Stock
Part Number: 03-4108-11
Say goodbye to tools, tediousness, and fussing around. With the RAILBLAZA MiniPort TracMount Base, you can forget about agonizing over rigging your ka...
1310 in stock

MiniPort TracMount Base
Product
Specifications
Don't let tedious tools get in the way of your outdoor adventure - install a RAILBLAZA MiniPort TracMount Base and say goodbye to fussing around! Just twist and you're ready to take on waves, fish, or snap photos. Compatible with every track on the market, no tools needed!
Features:
- Mounts any StarPort RAILBLAZA accessory with ease
- No tools required for repositioning
- Compatible with tracks from leading kayak brands
- Easy-breezy installation
Parts Included:
1 x MiniPort TracMount
Weight
0.30lbs
Material Composition
UV Stabilized Fiberglass Reinforced Plastic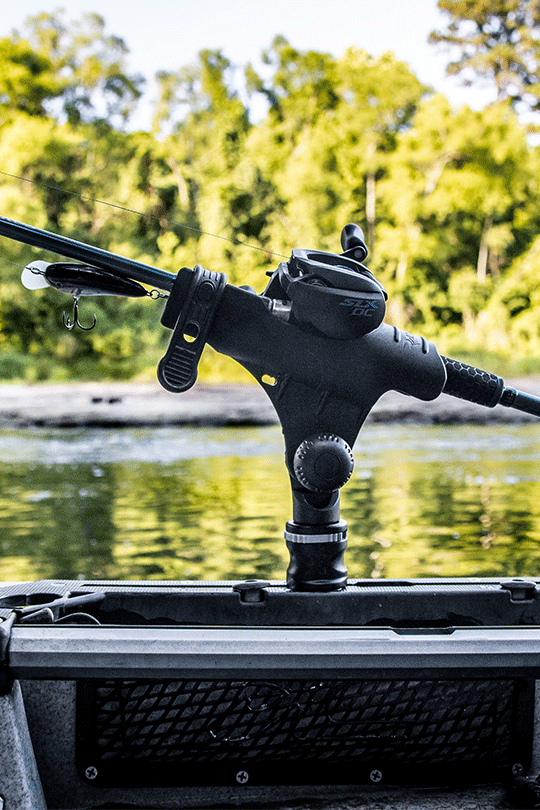 MiniPort TracMount Base Overview
RAILBLAZA MINIPORT TRACMOUNT BASE - The perfect accessory for your kayak fishing needs! This mount base is compatible with tracks from Wilderness Systems, Native Watercraft, Jackson Kayak, YakAttack, Scotty, YakGear and RAILBLAZA, making it the perfect upgrade for your existing kayak.
NO TOOLS REQUIRED - With its easy-breezy installation, you can be rigging in no time! The MiniPort TracMount Base by RAILBLAZA is designed for effortless repositioning of all your RAILBLAZA accessories.
EASILY ADJUST ACCESSORIES WHEREVER YOU ARE ON THE WATER - From big waves to fabulous fish catches, with the MiniPort TracMount Base you'll have total control over where and how you position your gear. Its perfect for those looking to upgrade their fishing experience!
RAILBLAZA Q&A
Customer Questions & Answers
Q & A
Is there a fast way to adjust the screw height when first received? I need it extend by nearly an inch.
Just unscrew it till it gets to your desired length. Once done you shouldn't need to do it again.
Is the track portion integrated or can I thread this into a M6 Screw hole. Looking at a mount for the front of my RED Paddle Co SUP which is an M6.
this MiniPort version does not allow you to screw to a M6 mount.