C-Tug SandTrakz Wheels (Wheels Only)
$86.99
In Stock
Part Number: 50-0005-71
Trying to lug a heavy load over sand can be an exhausting experience, but this revolutionary design makes it easier than ever. Instead of relyin...
43 in stock

C-Tug SandTrakz Wheels (Wheels Only)
Product
Specifications
Don't let sand or other soft surfaces slow you down! The revolutionary SandTrakz wheel system is here to help you navigate any terrain with ease - no matter how uneven or difficult. Get ready to move more easily and efficiently than ever before!
Features:
- Effortlessly move heavy loads over sand and other uneven surfaces
- Replicate track system used by bulldozers and military tanks
- Outer rim compresses to increase track length
- Handle hard surfaces with ease
Parts Included:
2 x SandTrakz Wheel
Weight
5.57lbs
Material Composition
UV stabilized ABS, Acetal and Nylon plastic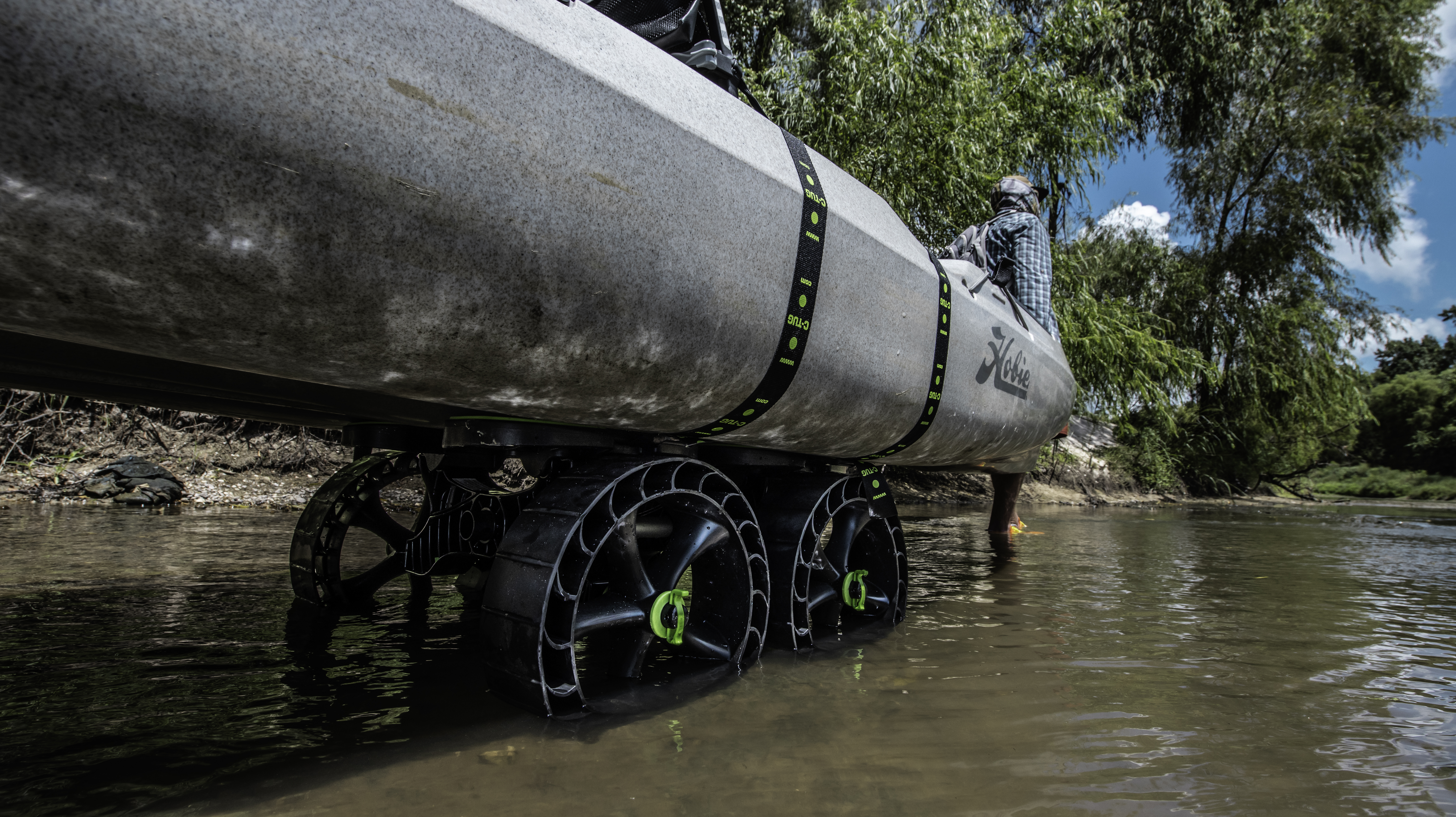 C-Tug SandTrakz Wheels (Wheels Only) Overview
NEVER LUG A HEAVY LOAD AGAIN - Sand can be a real pain when trying to transport equipment, but with SandTrakz Wheels, it's a breeze! These wheels are designed to replicate the track system used by bulldozers and tanks, making it easier than ever to traverse sand and other soft surfaces.
EVEN BETTER ON SAND - Our unique design not only makes it easier to transport your gear over sand, but it also outperforms puncture free Kiwi Wheels! With our outer rim that compresses when in use, you'll find that pulling your cart is much easier. Plus, they handle hard surfaces just as well.
PERFECT FOR ANY SURFACE - Whether you're on sand, dirt, or regular pavement, these wheels will make maneuvering a breeze. Ideal for people who love spending time outdoors but don't want to sacrifice performance.
RAILBLAZA Q&A
Customer Questions & Answers
Q & A
There are no questions yet