Eye 25
It's time to rethink storage and organization with the Eye25. This lightweight storage solution is perfect if you have places you can't...

Eye 25
Product
Specifications
Trying to keep your belongings safe and accessible? Look no further than the Eye25—a super-lightweight storage solution perfect for any situation. Get organized today and make sure you won't lose track of your items again!
Features:
Parts Included:
2 x EYE 25
Weight
0.10lbs
Material Composition
UV Stabilized Fiberglass Reinforced Plastic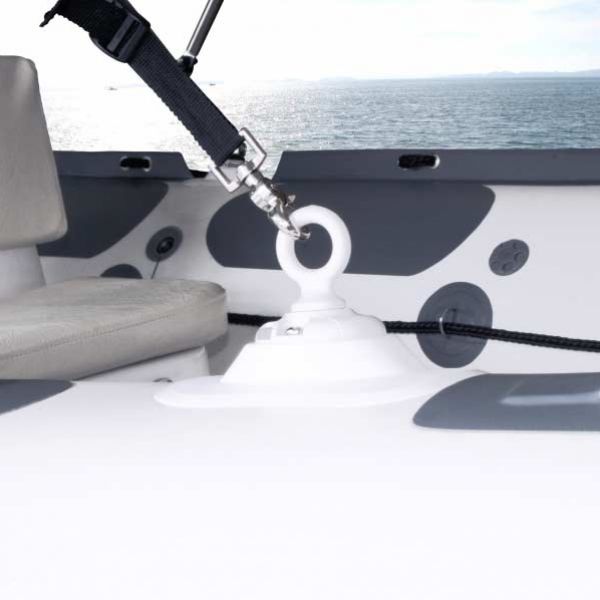 Eye 25 Overview
NEVER LOSE TRACK OF YOUR ITEMS AGAIN - The Eye25 is perfect for keeping your possessions together while you're on the go. This lightweight and portable storage solution is perfect for trips, events, and more. Keep your things secure and accessible with ease—whether it's tethering an item or storing something away neatly.
EASY CUSTOMIZATION - The Eye25 comes in multiple colors so you can genuinely customize your experience. Choose the color that best suits your personality or style and take advantage of the Eye25's unique design.
CONVENIENT STORAGE FOR ALL TYPES OF ENVIRONMENTS - Take your Eye25 with you wherever you go! Whether it's in a RAILBLAZA StarPort or hanging around outside, this product is your perfect accessory for keeping all your possessions together. Plus, the Eye 25 will make your life a whole lot easier. No matter what type of environment or activity you're taking part in, never worry about losing track of your items again!
RAILBLAZA Q&A
Customer Questions & Answers
Q & A
There are no questions yet