HEXX Track Mount 45 Base
$24.00
In Stock
Part Number: 11-4219-11
HEXX 45 TracLoader Base – the perfect accessory for your adventures on the water! This base is designed to easily convert your 45-degree gunnel trac...
48 in stock

HEXX Track Mount 45 Base
Product
Specifications
Make sure your outdoor adventures are hassle-free and secure with the HEXX 45 TracLoader Base. It's built tough and designed to convert your 45-degree gunnel track into a secure mount for the HEXX line of accessories. With a quick, easy installation process and minimal design, it's perfect for people who demand reliable performance from their equipment – no matter where they fish! Click now to get yours and take back control of the waters!
Features:
• Easily convert your gunnel track to a HEXX mount for accessories
• Quick and easy 45-degree track mount installation process for a hassle-free setup
• Minimal design ensures portability for fishing in different bodies of water
• Durable construction guarantees reliable performance in all conditions
• Works with Hexx LivePole 60
Parts Included:
TracLoader 45 mount
HEXX mount
Stainless hardware
Weight
0.45lbs
Material Composition
Fiberglass reinforced nylon components. Stainless steel fasteners.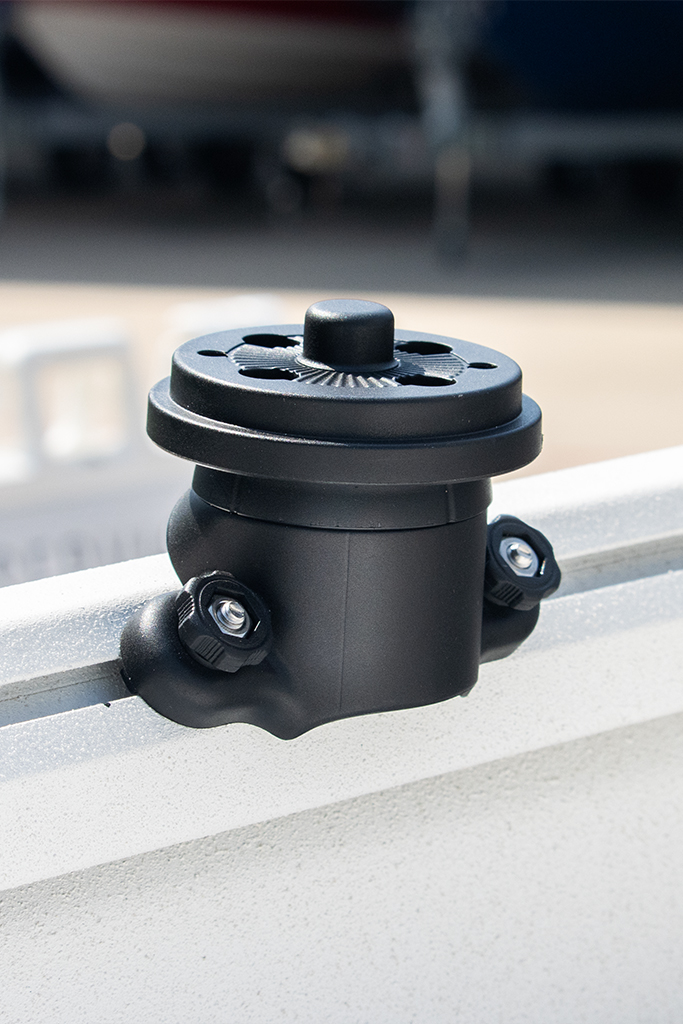 HEXX Track Mount 45 Base Overview
RAILBLAZA Q&A
Customer Questions & Answers
Q & A
There are no questions yet