C-Tug Tie Downs
$22.99
In Stock
Part Number: 50-0013-11
Tired of worrying if your favorite kayak, SUP or surfboard is going to take a dive down the highway? With C-Tug Tie Downs you can finally transport in...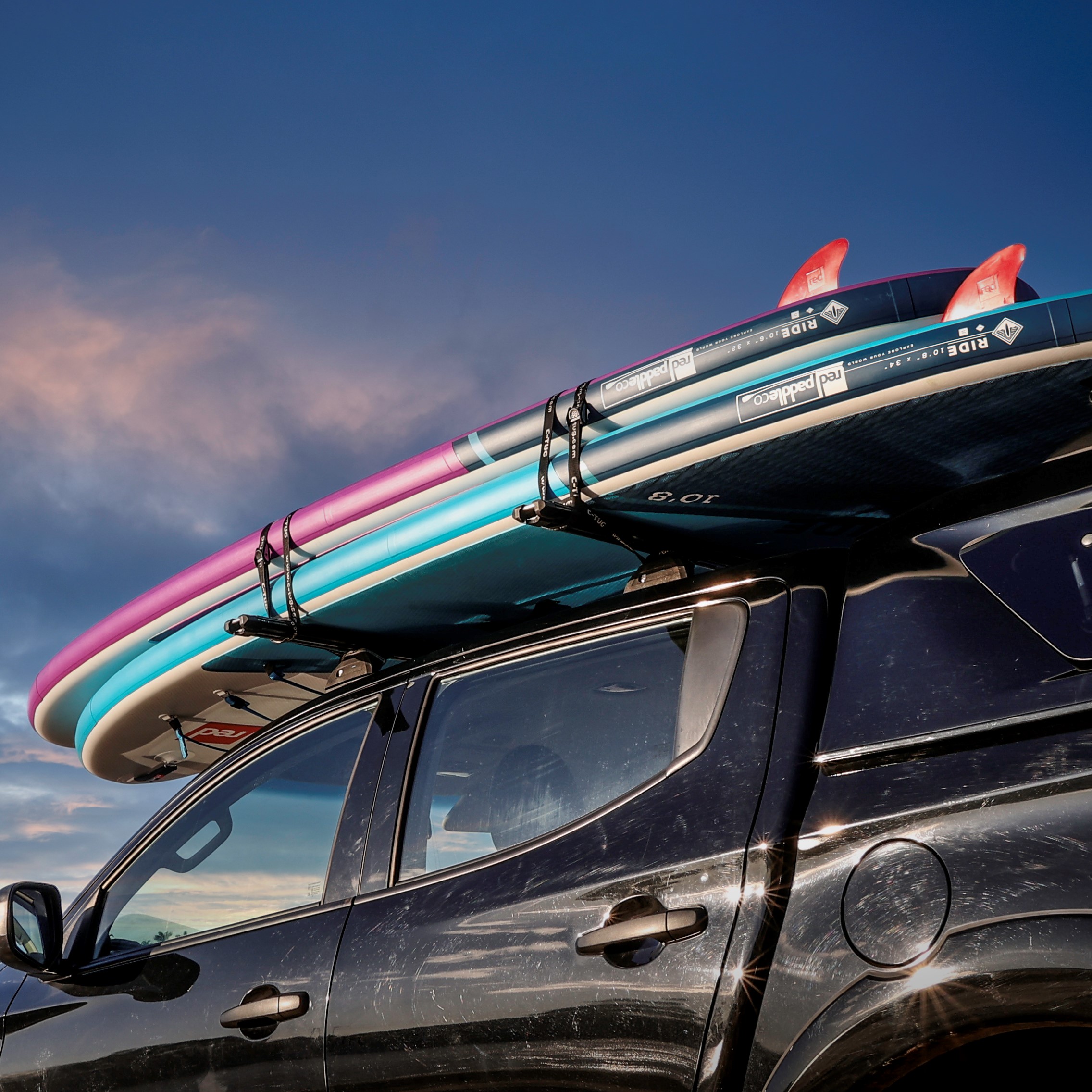 C-Tug Tie Downs Overview
DON'T LET YOUR GEAR TAKE A BEATING - Transporting special cargo can be a hassle. But with C-Tug Tie Downs, your load is safe and sound. Durable, heavy duty tie downs keep your kayak, SUP or surfboard from budging an inch while you're on the go.
STRENGTH THAT LASTS - The 15' length ensures your kayak or board will be safely secured, while the 1" width prevents any kind of slipping. Made with tough rubber-coated aluminum cambuckle and heavy duty UV resistant polyester webbing, these straps will hold up to anything you can throw at them.

PROTECTION THAT TRAVELS - Keep your car looking good as new! C-Tug Tie Downs are specially designed not to scratch or damage your vehicle in any way. So transport without fear and hit the open road for some fun!

RAILBLAZA Q&A
Customer Questions & Answers
Q & A
There are no questions yet
Review(s)
Sorry, no reviews match your current selections