Bimini Mount with TracLoader SidePort
$55.00
In Stock
Part Number: 08-4128-11
Simple to use, the RAILBLAZA Bimini Mount with TracLoader SidePort Kit is designed to secure bimini tops, canopies, and covers to your boat,...
139 in stock Bimini Mount with TracLoader SidePort
Product
Specifications
Not a fan of the hassle that comes with setting up, taking down, and storing a bimini top? We've got the perfect solution for you! Checkout our RAILBLAZA Bimini Mounts with TracLoader - they make it easy to attach and remove your cover TOOL-FREE without fuss. Enjoy an unobstructed view of the water no matter what activity you're taking part in!
Features:
- Universal design fits most aluminum track boat gunnels
- Quick and easy installation
- No tools required!
- Top-level mounting port for added versatility
- All StarPort accessory compatible
Parts Included:
1 x Bimini Support Kit
2 x TracLoader SidePort
Weight
0.50lbs
Material Composition
UV Stabilized Fiberglass Reinforced Plastic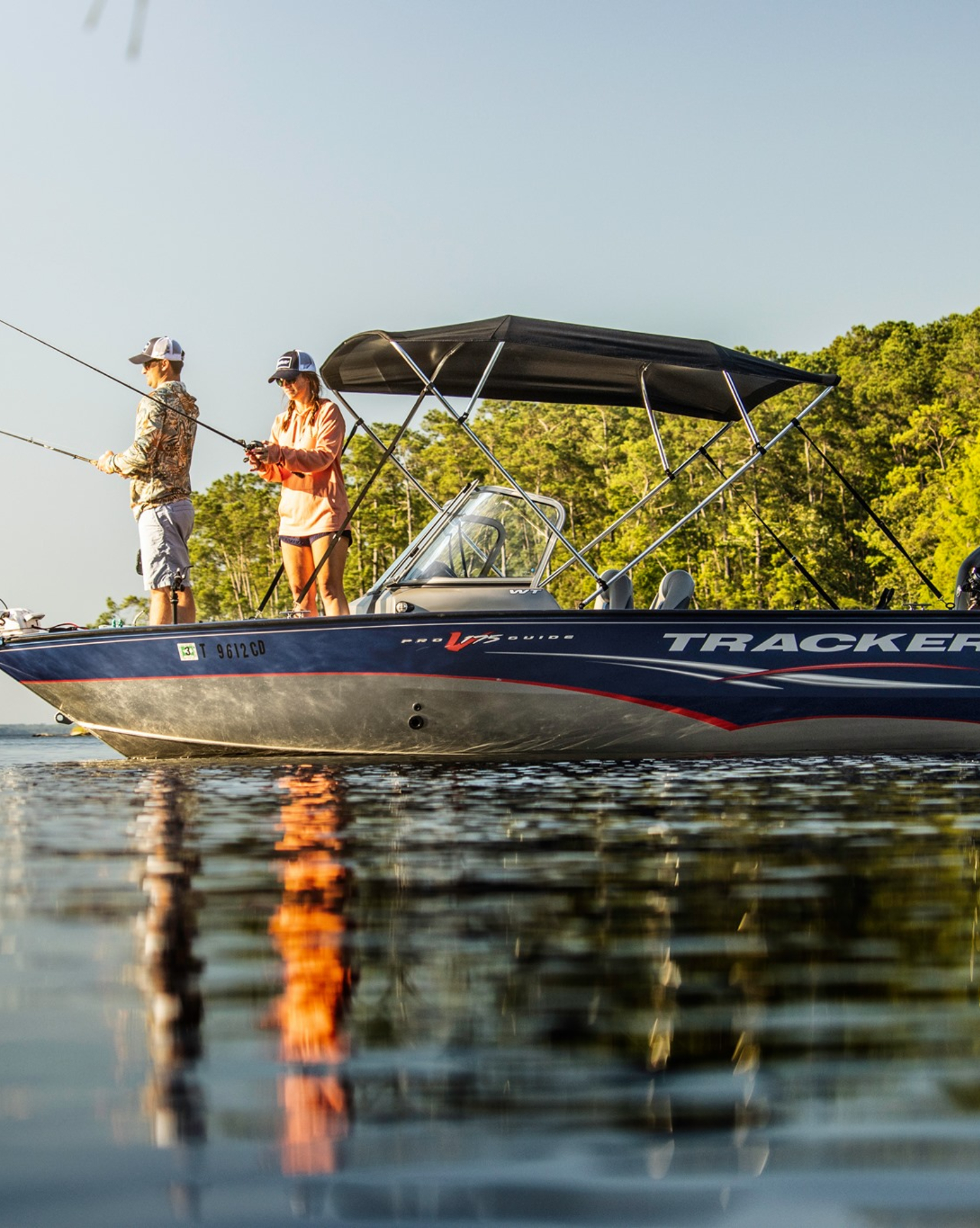 Bimini Mount with TracLoader SidePort Overview
SAY GOODBYE TO DRILLING HOLES - No need to drill holes in your beloved boat! The SidePort TracLoader allows you to fit RAILBLAZA accessories without any tools. This essential piece of boating equipment means you can add Rod holders, Drink holders, Bait boards, Fish Finders - whatever you need!
EASY ACCESSORIZING - Replacing or adding accessories on your boat has never been easier! With the SidePort TracLoader, all you need to do is slide the accessory into place. This makes it easy to find a perfect spot for everything, without any messing around.
COMPATIBLE WITH MOST GUNNEL TRACK BOATS - The SidePort TracLoader is compatible with all brands and models of boats that have the SureMount system. If your boat has VersaTrack, LOWE, Tracker or G3 hardware then this product is for you!
SIMPLE INSTALLATION - Make life easy on yourself and install the SidePort TracLoader in minutes! There's no drilling or tools required - just slide it into place and you're good to go.
RAILBLAZA Q&A
Customer Questions & Answers
Q & A
There are no questions yet