Flag Pole
$30.00
In Stock
Part Number: 02-4009-11
Are you looking for a light, strong flag pole to display your pride? Look no further! Our Flag Pole is everything you need and more – the perfec...
30 in stock

Flag Pole
Product
Specifications
Make a statement with our Flag Pole! This light and strong unit fits into StarPort or top-handle Winch fittings, allowing you to proudly display your flag. Show off your international maritime diving flag or celebrate your favorite sport, club or country - the possibilities are endless!
Features:
Parts Included:
1 x Flagpole 31.5 inches long
Weight
0.41lbs
Material Composition
Pole – Anodised Aluminum Tube Top & Base – UV stabilized fiberglass reinforced nylon plastic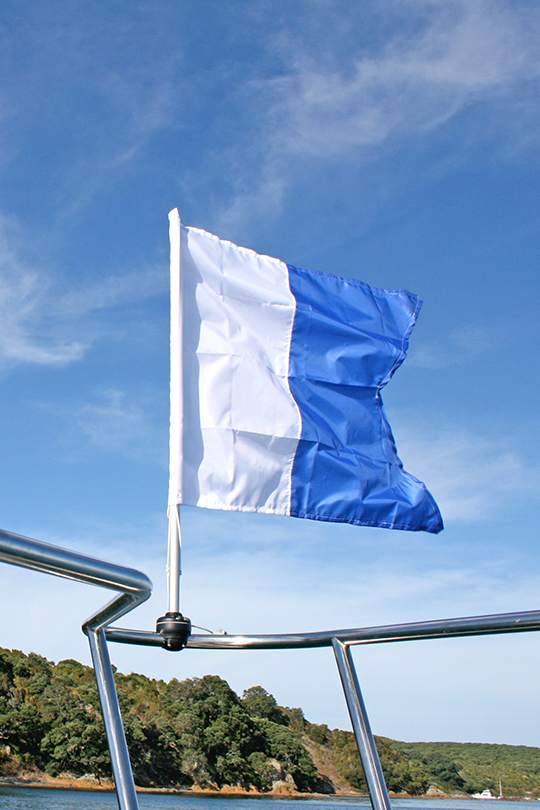 Flag Pole Overview
PROUDLY DISPLAY YOUR FLAG - With our Flag Pole, you can show your patriotism or support for your favorite team, club or country wherever you go. This light and strong flag pole is perfect for any occasion.
EASY INSTALLATION - Our Flag Pole fits easily into a StarPort fitting, so you can display your flag with minimal effort. It can also be securely fastened to a top-handle sailboat winch if needed.
FUSS-FREE STORAGE - When the time comes to put your Flag Pole away, it can be quickly and easily removed from either location. There's no need to struggle with cumbersome poles and fittings!
RAILBLAZA Q&A
Customer Questions & Answers
Q & A
What is the diameter of the flagpole?
.75 inches
you can see all the specs on the product page schematics.