Need to fit a fishfinder to a kayak without track or recess for transducer? In the below video, we demonstrate how easy this can be achieved using an older model Hobie kayak and a range of RAILBLAZA mounting and accessory options. See below for more info & links to products used in this video install guide.
Expanda Track – add the ease of tool-less track accessories to your kayak
There is no doubt that track mounting your kayak fishing accessories is very convenient from a clean installation point of view and simplifying packing up or repositioning accessories.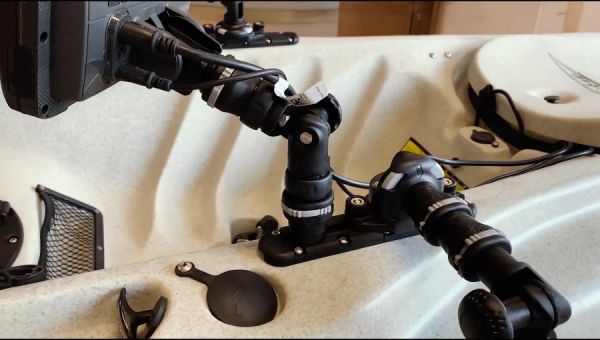 RAILBLAZA Expanda Track is the ultimate in versatile, surface mount tracks for light duty applications on kayaks, power boats, bass boats, ATVs and almost any other vehicle.
Expanda Track is;
Low Profile
Surface Mount
Modular
Expandable
*Made in New Zealand from high-quality materials
Click here to see Expanda Track Product Page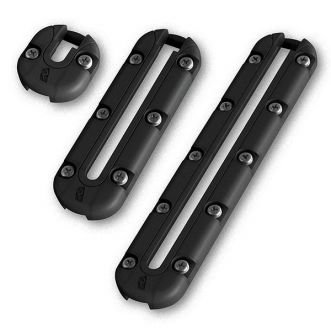 MiniPort TracMount – Spacesaving, quick and easy to use
MiniPort TracMount is a great option for this kind of install where space on the track is a premium. Tacking up little space on the track and super quick and easy to add to the track.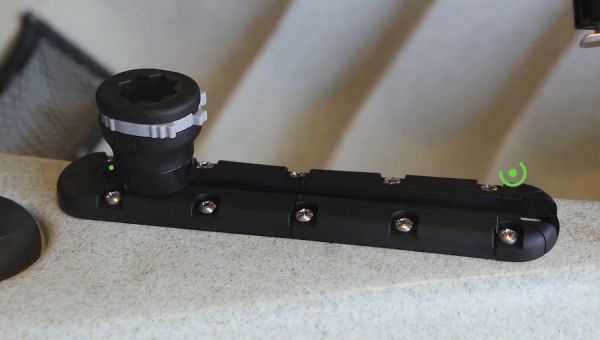 Rigging your craft with RAILBLAZA accessories just got a whole lot quicker and more versatile with the MiniPort TracMount. No tools required, The MiniPort TracMount is designed to fit most existing tracks, including YakAttack, Wilderness Systems, Native Watercraft and Yak Gear.
Click here to see the MiniPort TracMount product page
TracLoader SidePort – Tool-Less Installation
This StarPort mounting base allows the tool-free installation of RAILBLAZA accessories like the XL Transducer arm – we also have a surface mount option TracLoader StarPort.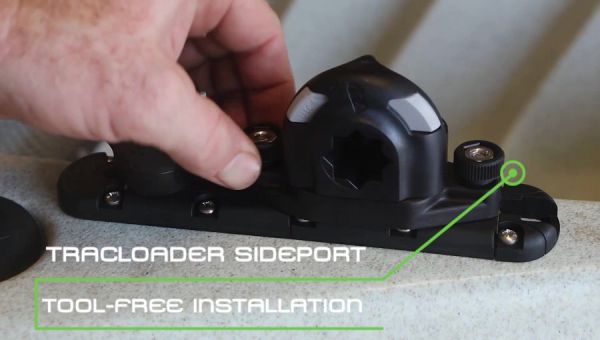 Super strong made from high quality, UV stabilized, fiberglass reinforced polymers
Tool-free, simple installation, no drilling required
Holds any RAILBLAZA accessory using the StarPort mounting system
Also available in TracLoader StarPort
Click here to see the TracLoader SidePort product page
Kayak & Dinghy Transducer Arm XL
The Transducer Arm XL is a very clean and easy way to install a transducer to you fishing kayak. Advantages include no glues, no drilling, no need to permanently mount it, protect from damage and easily remove when packing down the kayak.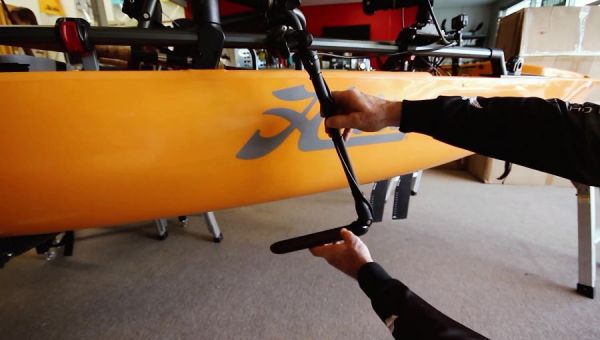 The Transducer Arm XL is designed for kayaks and canoes with high freeboards, and dinghys with a solid transom allowing easy retraction and removal of the depth sounder transducer. With this kit you can install and uninstall your fish finder transducer in a matter of seconds. No messy adhesives or excessive drilling of fittings required.
With our extensive selection of mounts (not supplied) this arm can be adapted to fit any kayak, canoe or dinghy.
Click here to see the Transducer Arm XL product page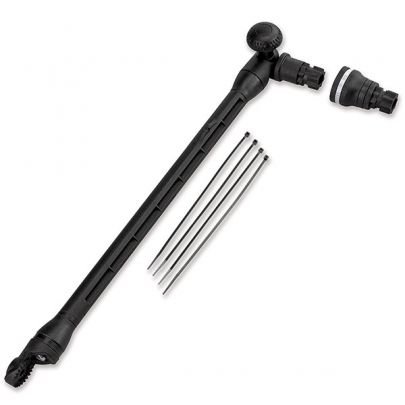 Fishfinder Mount – Choose from a range of options
RAILBLAZA have designed a range of Fishfinder mount bases to suit all brands. In the video install above we used the FishFinder Mount R-Lock Hook2 2 for the Lowrance Hook sounder.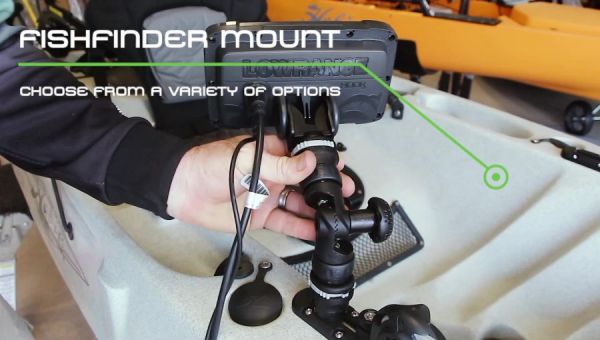 If you need to hold a fish finder, depth sounder or chart plotter anywhere, we have the mount for you. RAILBLAZA Fish Finder Mounts will hold your fish finder on kayaks, boats, inflatables, and rails, with the correct RAILBLAZA mount. Find out which mount is best for you in the link below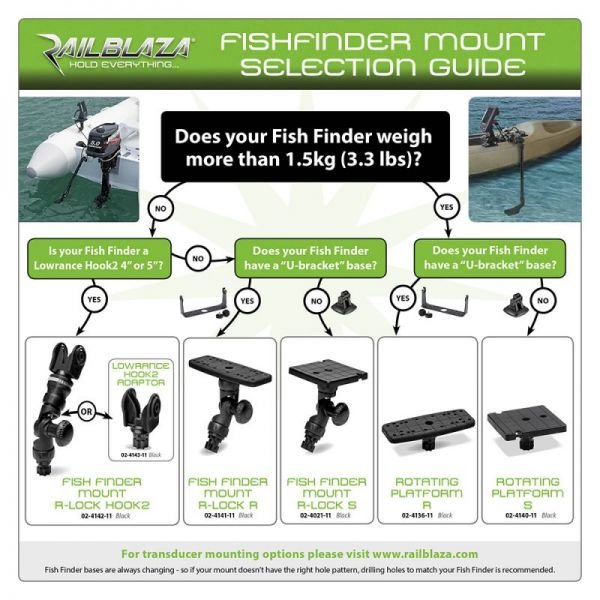 SwivelPort – Like lego for adults
With some many different products to help you achieve a specific goal the RAILBLAZA system has rightly been named by customers as "Lego for adults". When one product is not quite right for the solution you are looking for a little addition like the SwivelPort as an extension might be all you need to make ti a perfect solution.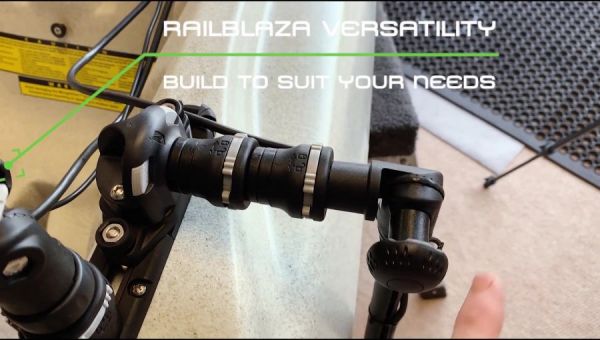 The SwivelPort is designed to allow accessories to be easily rotated 360°.
Factory set friction joint. Can be attached to any StarPort, SidePort, RIBPort or RailMount and will receive any RAILBLAZA accessory.
Click here to see the SwivePort product page
More great ideas for you Hobie kayak here in the latest blog  –
Click the image below to see more