Rod Tube
$22.00
In Stock
Part Number: 02-4118-11
Are you looking for an easy and stylish way to keep your rod, reel and line free from spray, sun, and wind while out on the open water? Look no furthe...
578 in stock

Rod Tube
Product
Specifications
Ready for your next open water adventure? Make sure you're prepared with a RAILBLAZA Rod Tube! This versatile holder is designed to keep your rods, reels and lines secure from the sun, wind and spray - perfect for an enjoyable day on the water!
Features:
- Made of stabilized fiberglass reinforced plastic and AES plastic
- Fits spinning reels and baitcasting reels
- Base not included
Parts Included:
1 x Rod Tube
Weight
0.54lbs
Material Composition
UV Stabilized Fiberglass Reinforced Plastic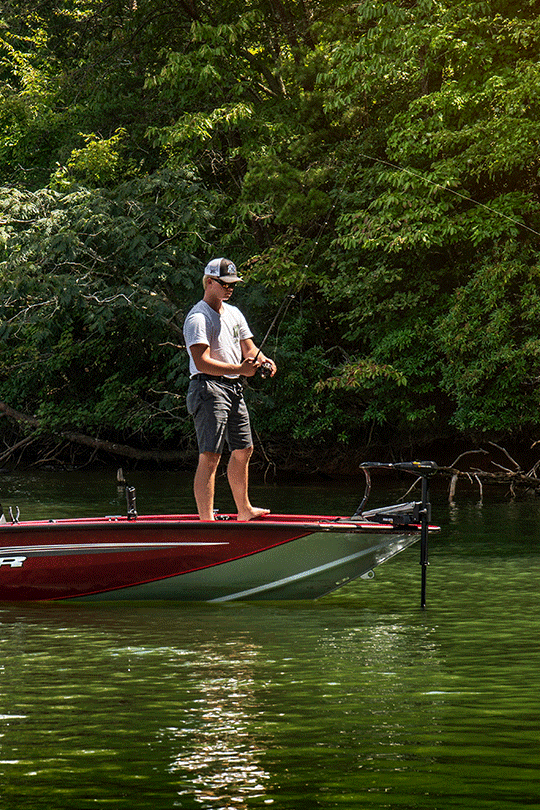 Rod Tube Overview
KEEP YOUR RODS SAFE FROM WAVES - Keep your rods safe and sound with the RAILBLAZA Rod Tube! This sturdy, flexible holder is perfect for anglers who want to avoid waves and spray while out on the open water.
ELEVATE YOUR REELS - The RAILBLAZA Rod Tube is a great way to keep your reels elevated and out of potential waves and splashes. It's also perfect for keeping them in the sun and out of the wind.
EASY INSTALLATION - This holder will fit conveniently into any RAILBLAZA StarPort, making installation a breeze. So don't go fishing without one!
RAILBLAZA Q&A
Customer Questions & Answers
Q & A
Are these strong enough to hold rods while trolling for walleye?
Yes they are! As long as you are using your drag correctly Walleye would be no problem at all!