Rod Holder II with TracLoader 45 StarPort
In Stock
Part Number: 04-4021-11
Are you tired of fiddling around with clunky rod holders that don't hold up and can never seem to stay put? Look no further – the Rod Holder I...
1053 in stock

Rod Holder II with TracLoader 45 StarPort
Product
Specifications
Your boat deserves the best, and we've got just the thing. Introducing our plug and play Rod Holder II with TracLoader 45 StarPort - the ultimate fishing companion that offers tool-free installation for boats with a 45 degree gunnel track. With a wide range of configurations to choose from, you can finally enjoy that perfect day out on the water without worrying about your fishing gear. Say goodbye to the clunky gear and hello to a convenient fishing experience with this rod holder combo!
Features:
- Universal design fits most 45 degree aluminum track boat gunnels
- Quick and easy installation
- Top and side mounting capable
- ALL StarPort accessory compatible
Parts Included:
1 x Rod Holder II
1 x TracLoader 45
Weight
2.00lbs
Material Composition
UV Stabilized Fiberglass Reinforced Plastic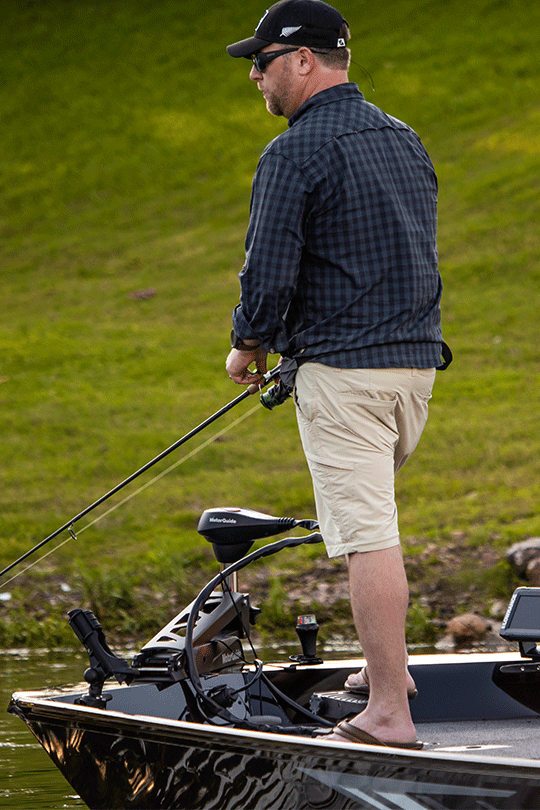 Rod Holder II with TracLoader 45 StarPort Overview
TAKE YOUR FISHING TO THE NEXT LEVEL - The Rod Holder II with TracLoader 45 - 2 Pack makes it easier than ever to stay on top of your game! This combo kit utilizes aluminum track boat gunnels and is universal for baitcasting, spinning, conventional and fly reels - so no matter what type of fishing you enjoy doing, the Rod Holder II will stay securely in place.
PRECISION ENGINEERING FOR YEARS OF ENJOYMENT - The Rod Holder II has been precision engineered with years of tested design, making it a must-have for any passionate angler. Plus, the handy mounting port can fit navigation lights, camera mounts and cutting stations - making this one accessory you don't want to be without.
UTILIZE RAILBLAZA ACCESSORIES - With the click-to-slide open port, the TracLoader 45 StarPort is ready to accept RAILBLAZA accessories like drink holders and fish finders. So added convenience and functionality are only a snap away!
RAILBLAZA Q&A
Customer Questions & Answers
Q & A
There are no questions yet