We got the chance to catch up with Railblaza and MLF Bass Pro Tour angler Bradley Roy recently on his way to his next tournament.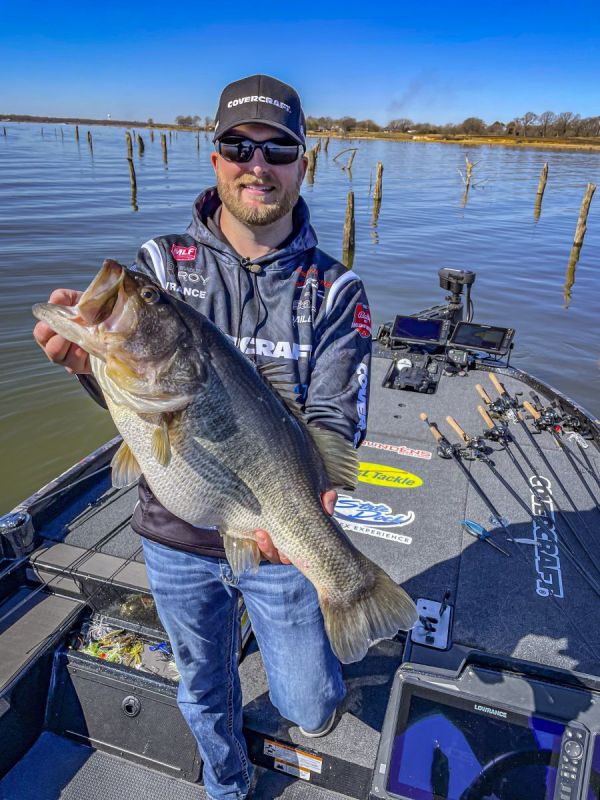 RAILBLAZA: Bradley, you started the 2022 season off with a victory at the Bass Pro Tour Stage One in Louisiana, and then in the second Bass Pro Tour Stage, you caught your personal best bass (11-11) live on Major League Fishing. That's quite a start to the season!
Roy: Yeah! My goal is always to start the season strong; it seems like it always makes the rest of the season flow better. Obviously, a win is the strongest you can start a season, then to go on to Lake Fork and not only have a good finish but also the biggest bass I've ever caught. It feels like things are flowing, and that's an excellent place to be when you're an angler!
RAILBLAZA: What did that first victory mean to your career?
Roy: To me, it was an exclamation point; I feel like a win had eluded me for a while. I believe I've had a decent career so far; it was never an issue of confidence that I could win. It's just one of those deals where it sort of solidified my career up to this point.
RAILBLAZA: We weren't surprised a bit. We have a saying around here that "Railblaza always wins. Ott is on our team and won; we've had kayak winners, walleye winners, you name it."
Roy: Haha, "Railblaza always wins." I love it.
Roy films all of his Bass Pro Tour events and posts them on YouTube (find his YouTube and social links on his bio page HERE). Besides a chesty mount, Bradley utilizes a Railblaza USB-powered Starport, and Railblaza Boom installed on the back deck of his Triton boat.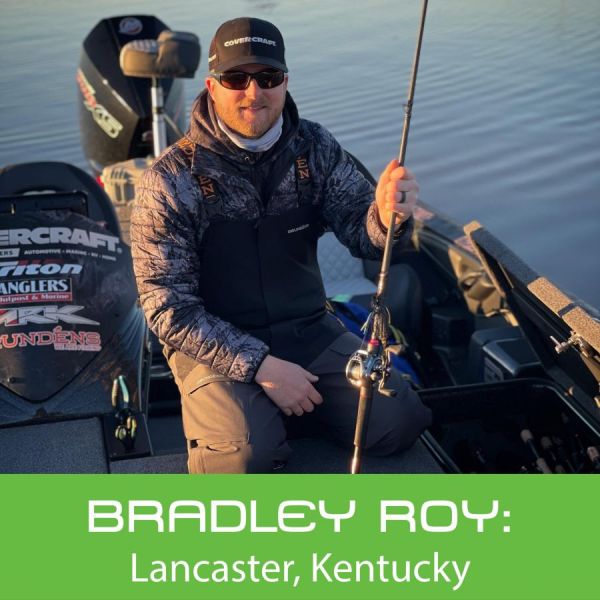 RAILBLAZA: We got to watch some awesome fish catches with your GoPros; what do you like best about filming each event?
Roy: What's really great for me is I can go back and watch the video of my tournament days, and I will sometimes look at them during a tournament. I run two GoPro's during the tournament, the Chesty, and the Railblaza Boom at the back of the boat. With the 11-11 fish, I noticed on the video that the fish didn't actually bite when I thought it did, and I made an extra couple of twitches that were a little different that triggered the bite. It's things like that that I would not have been able to recognize without recording my fishing. I think all anglers should be recording their fishing to learn and capture their big fish catches.
RAILBLAZA: That 11-11 bass; what was it like catching a giant like that with cameras rolling?
Roy: Unfortunately, the GoPro on my Chesty failed around the time of that fish catch, but I was still able to catch it all on the Railblaza Boom GoPro, and the MLF cameras were on me, too. An issue like with the Chesty makes it even more important that I run two different camera angles.
RAILBLAZA: Before this fish, what was your personal best bass, and where did you catch it?
Roy: It was an 11-0 in 2017 on Lake Conroe, also in Texas. Being from Kentucky, we don't see bass in the double digits very often, so it's special when you can go to bodies of water that hold those size fish, but it made it even more special that I caught that one with my dad.
RAILBLAZA: Awesome that you caught that fish with your dad! How important is passing along the sport of fishing to the next generation?
Roy: It's very important! We, as anglers, must work hard to support the younger generations. If it's only older people fishing, and we're not bringing kids up in the sport, it can die out. That's why I try to spend time working with junior and high school anglers when I can. Now we have our son, Lucas, and I am really looking forward to getting his first rod soon and getting him on the water.
RAILBLAZA: What is the goal now that you have won a Bass Pro Tour Stage?
Roy: Winning another one! The goal is always to win, and any time you're able to get one, it builds confidence in the way you fish. I hope I can do it again soon.
Best of luck the rest of the year, Bradley!
You Might Also Like These Blogs
Download the latest RAILBLAZA catalogue below