Protecting your fishing rods in the kayak when going through the surf is not always easy. You need a solution that is quick and easy to set up once through the surf or when packing down in preparation for your return through the surf
In this blog as part of his Hobie Revo 16 review and offshore kayak fishing tips, Pro team member Jason aka "Paddle Guy" shares how he has set up the Revo 16 for surf launches. One of the best tips many will want to know is how to protect rods from damage in the surf and Jason shows us how he achieves that using RAILBLAZA accessories which can be applied to any fishing kayak.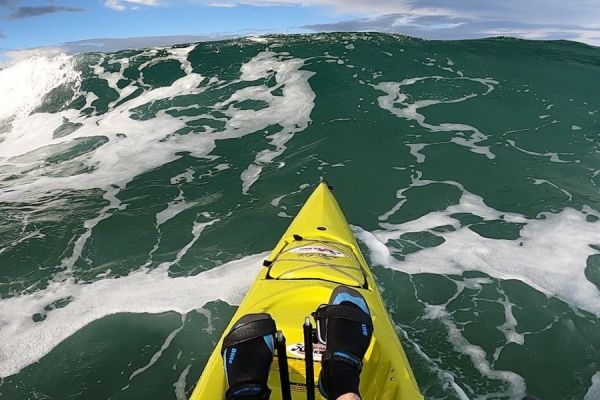 Something I get asked a lot is how do I protect my rods in the surf and even more so now that I am also using a Hobie Revo 16 which is set up very different to my usual offshore paddle fishing kayak. In the video below you get to see me put all of this theory to practice for the first time when I head offshore to catch Northern Bluefin tuna at one of the local surf beaches here on the Sunshine Coast, Australia.
The first thing to note is the Revo 16 has limited easy-access storage for tackle and gear so the first thing to establish is where your tackle and reels are going to go during surf transitions. If you assume you will capsize and plan your "what if" process around that then you will have a solid system.
Reels on or off?
Definitely off!  I carry 2 dry bags with me, one for tackle boxes and other fishing tools, the other for my reels which can be secured to the seat on the revo or strapped in the rear tank well. It generally only takes about 10 mins to re-rig out behind the surf or pack down ready for landing.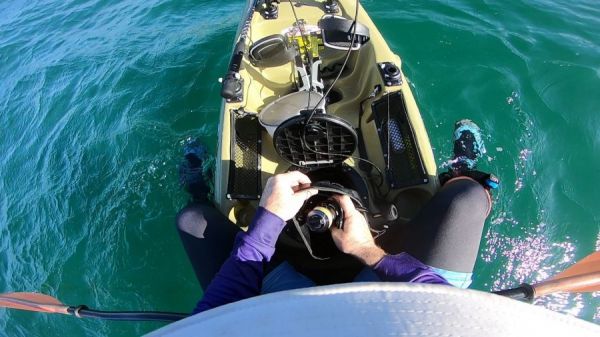 How to protect the fishing rods in the surf?
I have added a section of Expanda Track and StarPort HD to the gunnel of my Revo 16 this allows me to change the cockpit to suit so I can run a camera, fish finder or rod holders when fishing.  But for surf transitions these spaces are allocated to G-Holds, rods are laid down and secured in the G-Holds. The size of G-Hold used depends on how many rods I am carrying, G-Hold 75 is good for 3 butt ends of the rods and the G-Hold 35 is ample for the tips of multiple rods.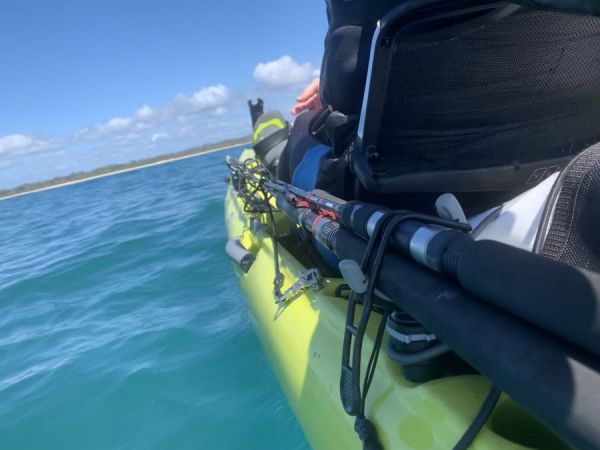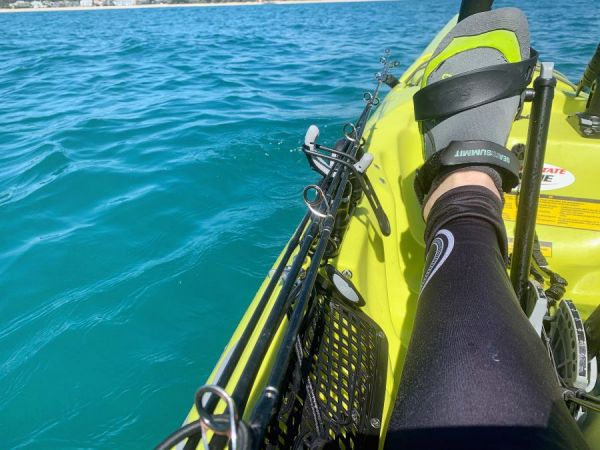 If you need to secure more rods then the other options are to use the GunHold which is good for as many rods as you can carry on a kayak. The rods are all leashed individually also as a backup. This will work for any kayak that has track using the TracLoader or MiniPort TracMount.  Once out behind the surf and all rods are set up with reels I can remove the G-Holds and repurpose the StarPorts for other accessories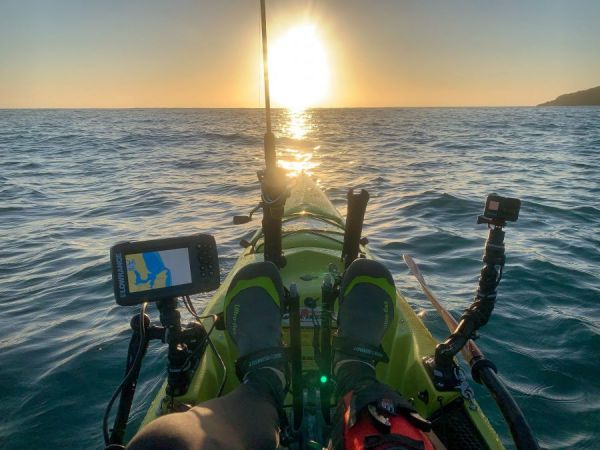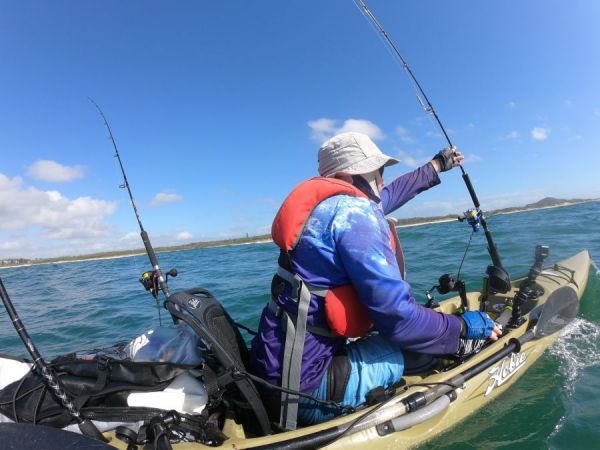 Where do I put the tackle?
As mentioned earlier limited tackle storage means you need to be more creative with the Revo 16 so for this I have backpack dry bag that holds all the tackle and related fishing tools I need for a session. This just gets strapped under the rear cargo bungee cord or inside the rear fish bag.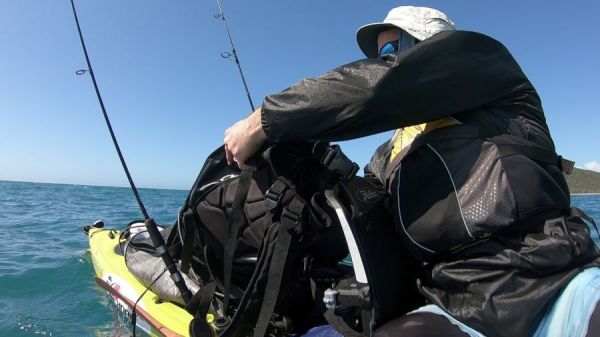 Find out more about Jason in his Pro Team Bio below