The RAILBLAZA Clevis is the simple way to attach a Bimini, and remove with a quick flick of the StarPort locking slide, no screws or tools required! 
Bimini covers are a great way to stay protected from the weather, sun or rain, when out in your boat. Often it can be a hassle to fit or remove requiring tools or replacing fittings that have corroded. Neither of these things is a problem when using the bimini clevis from RAILBLAZA, simply the quickest and most reliable way to remove or install your bimini cover.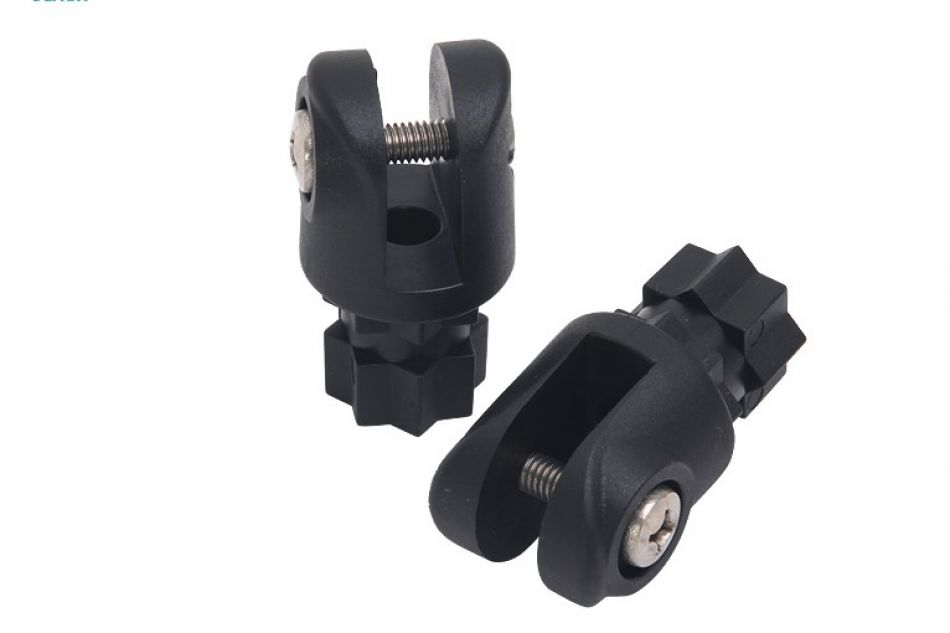 Simply replace the brackets supplied in your bimini boat cover with the RAILBLAZA Clevis/Bimini support pair and you can now click in and out of any StarPort mount.  Great when you need to remove the bimini cover for those days that the casting area needs to be clear.  StarPort mounts are available on a variety of options making it easy for you to find the right mount to combine with the Clevis /Bimini and they come with the added bonus that you can repurpose them if not in use on the bimini for any other RAILBLAZA accessory like Rod Holders, Camera mounts and more.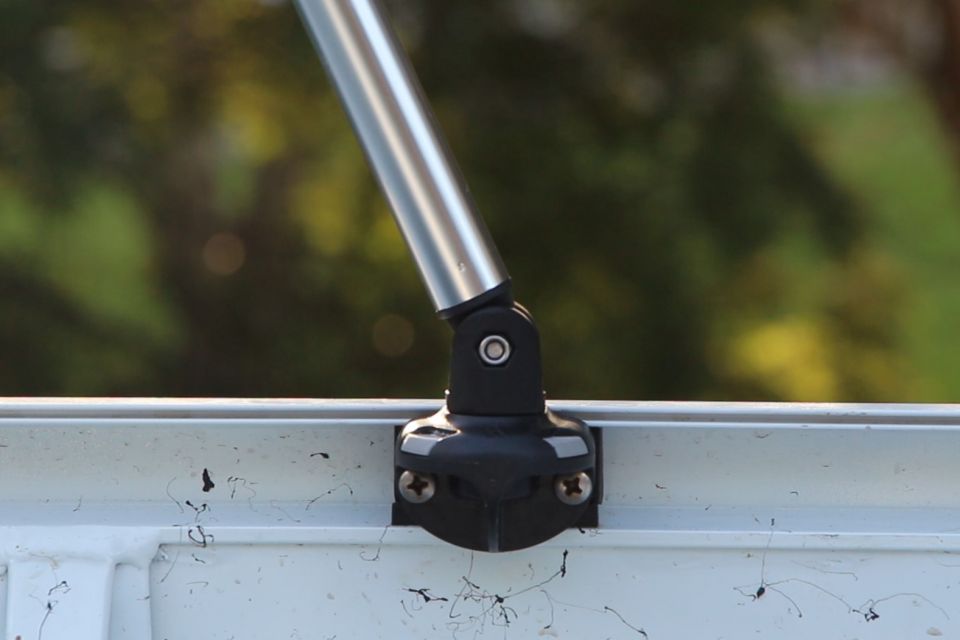 TracWedge SidePort - The RAILBLAZA TracWedge enables the easy installation of StarPorts and SidePorts into the gunwale tracks on most aluminum boat brands in Australia under 4m.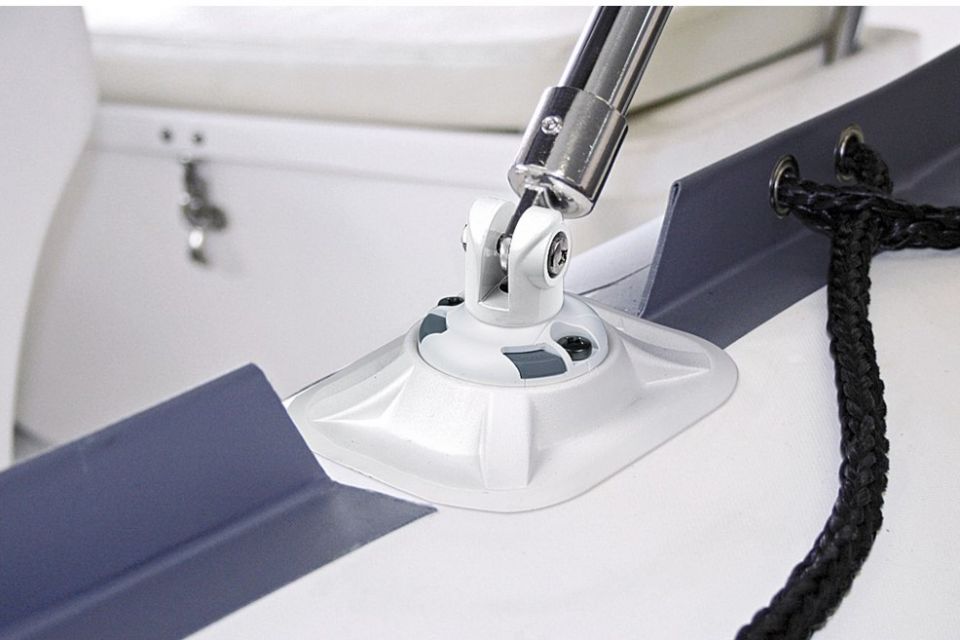 RIBPort -  Fitting Rod holders and other accessories to RIB's & Inflatable boats just got easier. Now you can fit accessories like rod holders, bait boards, fish finders and more to RIB or Inflatable boats, SUPs and kayaks without the hassle or messy glues.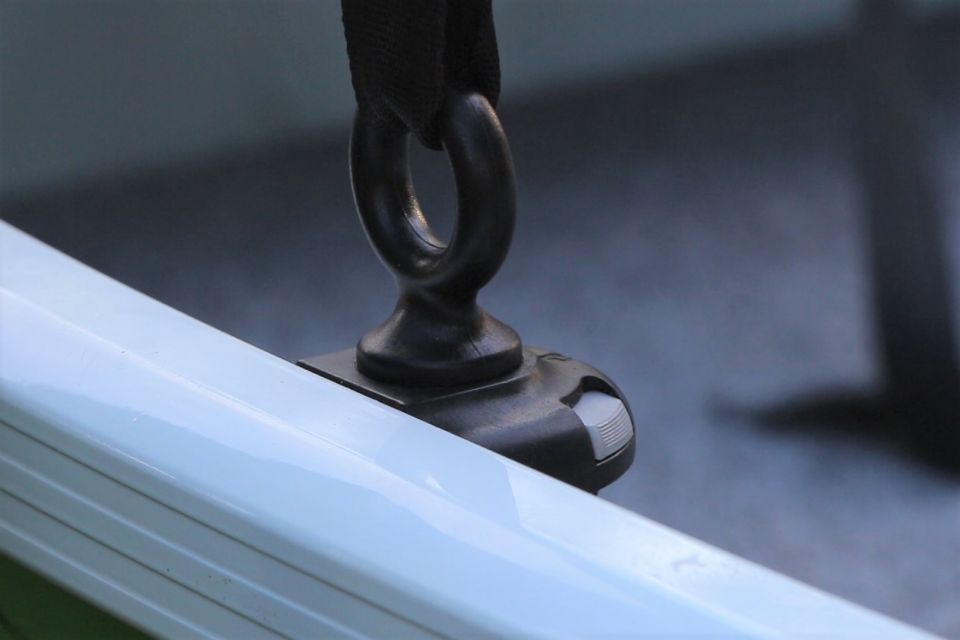 Eye25 -In this installation we have also demonstrated the use of the Eye25 to anchor the bimini supports, again this is an alternative to the hardware supplied with your bimini cover making it easy to simply plug, lock and play.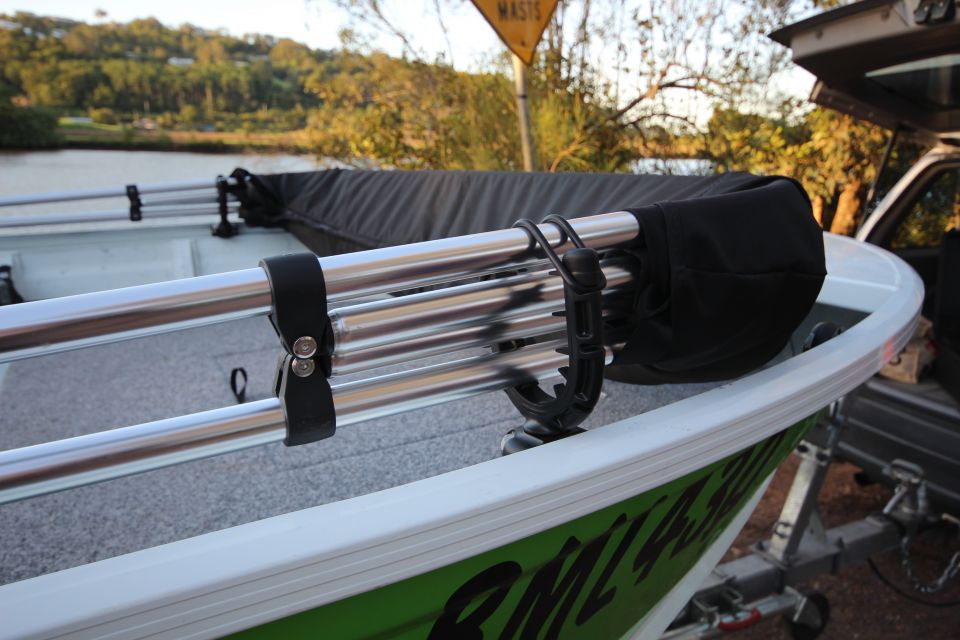 GunHold – Another great example of how versatile the RAILBLAZA mounts & accessories are is this use showing the repurposing of the StarPort for the GunHold which is ideal for securing the bimini cover while the boat is being transported or underway on the water.