Belly Boat fishing is very popular in the freshwater fishing scene around the world and we have seen a lot of discussion around this subject on social media with many of the pioneers in this sport looking to RAILBLAZA products to enhance the experience of their Belly Boat. One such pioneer or influencer popped up on our radar recently with this amazing set up that we thought it to good not to share with you, introducing Jouni Mäkimattila
My name is Jouni, I am Finland most of the time I am fly fishing for pike and zander in my Savage Gear High Rider belly boat, which upgraded with RAILBLAZA accessories and wanted to share with you how I have set up my Belly Boat for fly fishing and filming using this gear with a couple of useful tips for the beginner thinking about rigging up a Belly Boat.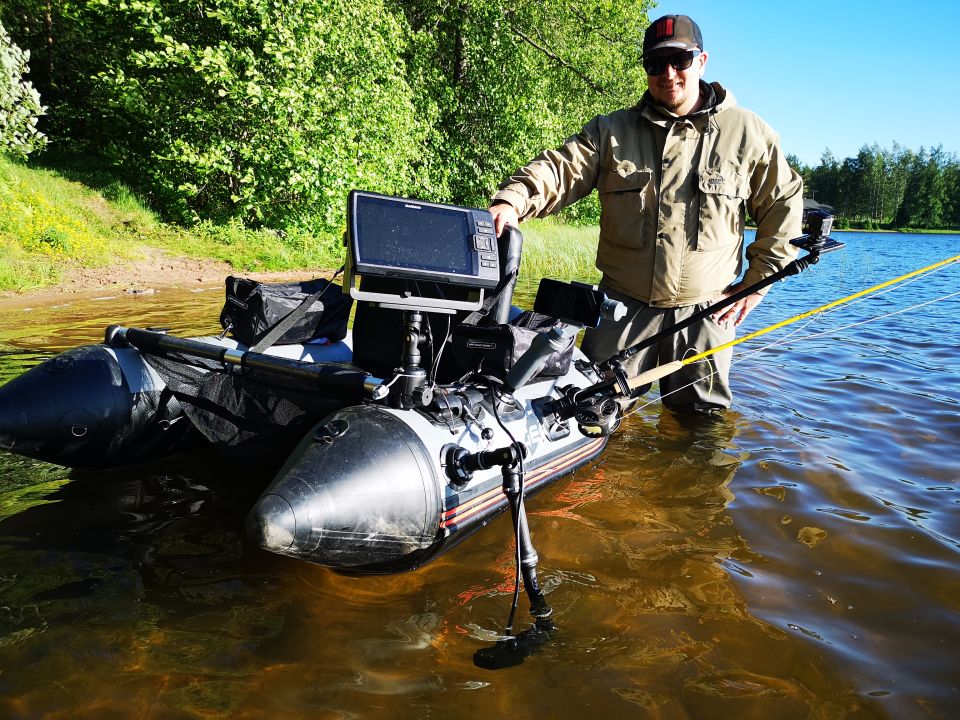 This time, I'm showing you guys my fly-fishing setup with Railblaza Mounts and Accessory. Below is a list of the gear I use when fly fishing from my Belly Boat, I am not using everything at the same time which is why the removable and interchangeable RAILBLAZA system works so well with this style of fishing, you can change the configuration to suit the environment.
Savage Gear High Rider 170
Garmin 9sv plus fishfinder + battery 12v 20ah 5.45kg
1x StarPort HD
then multiple Camera Mount Adaptors, Railblaza Extender 150mms
Fish Finder Set Up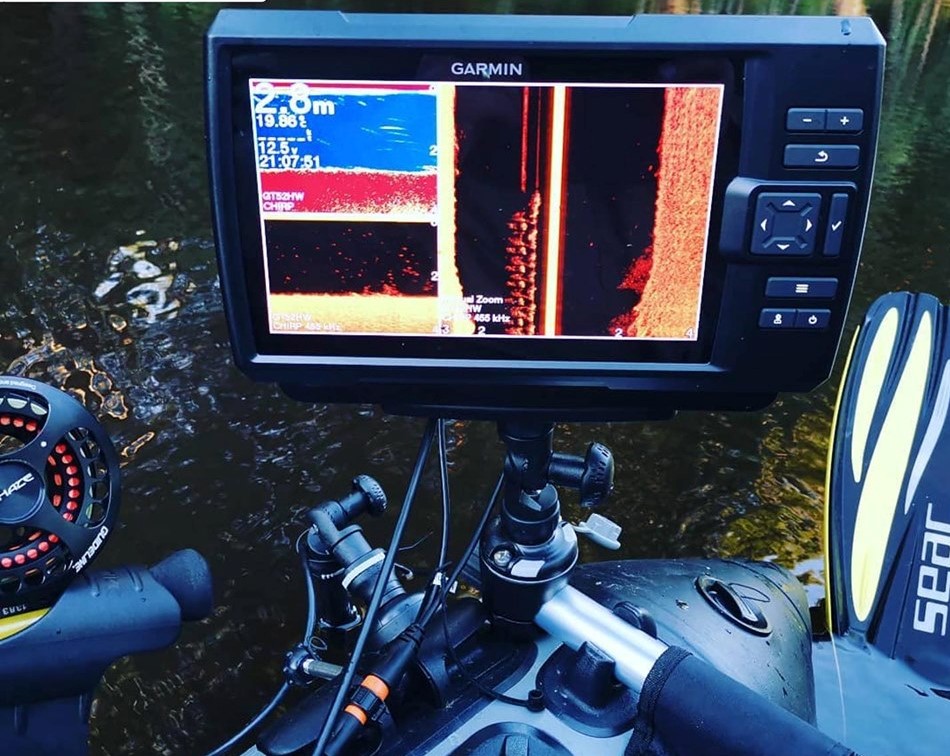 I use 2 different fly rods, which are Vision Glass daddy 8#9 and Vision Big Mama 2.0. Big Mama has a heavy sinking line and when I get to deep areas and Glass Daddy has an intermediate line, which I like to use in shallow areas. Both places are easy to fish now because with Railblaza I was able to attach my Garmin fish finder easily. I have mounted this with Railblaza Rotating Platform 160x60mm, Railblaza Adjustable Extender R-Lock and Railblaza RailMount 32-41.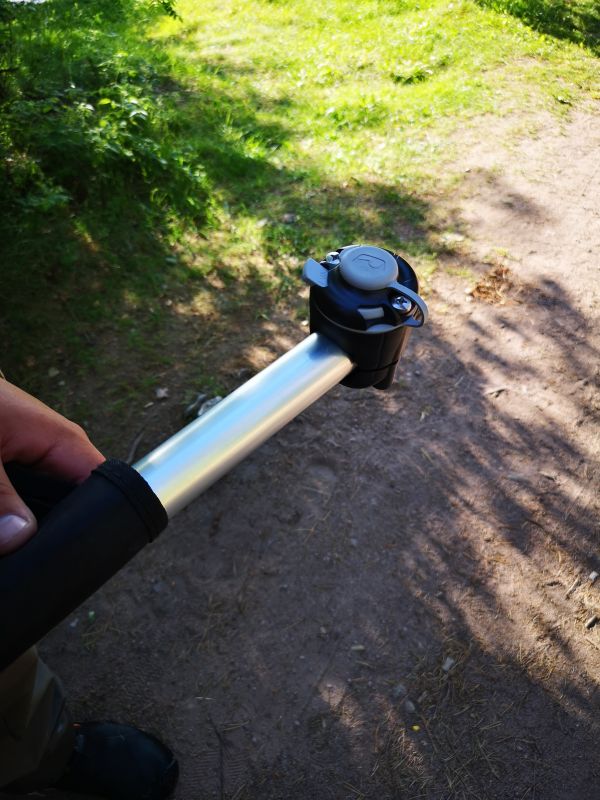 The transducer is mounted at the side of my belly boat with RAILBLAZA kayak & canoe sounder & transducer mount and RAILBLAZA QuickPort. If the water gets too shallow, I can just fold the transducer mount up from the water. With this, you can easily avoid any kind of damage on it or snags.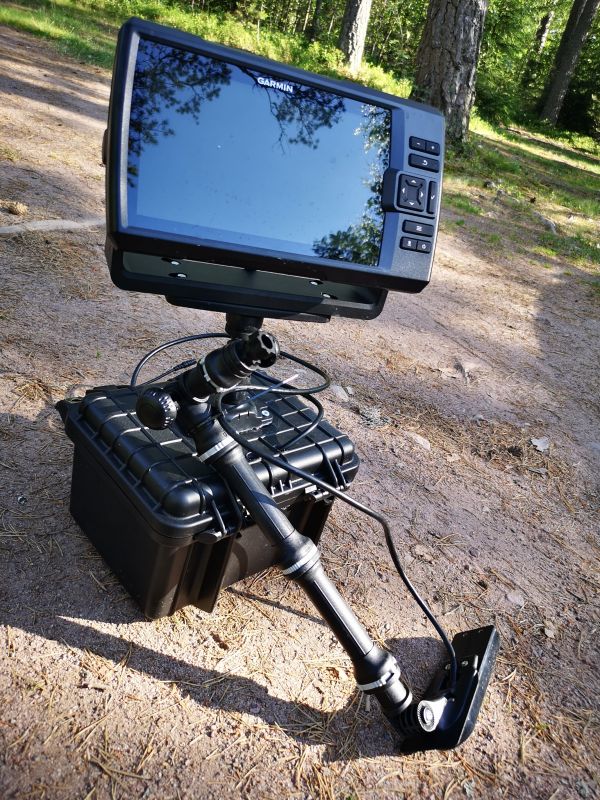 Battery for this is behind my back in its own box + I have added StarPort HD on the top of the battery box. When i take everything away from belly boat, I can just attach my Garmin screen on the top of the box and walk away with it.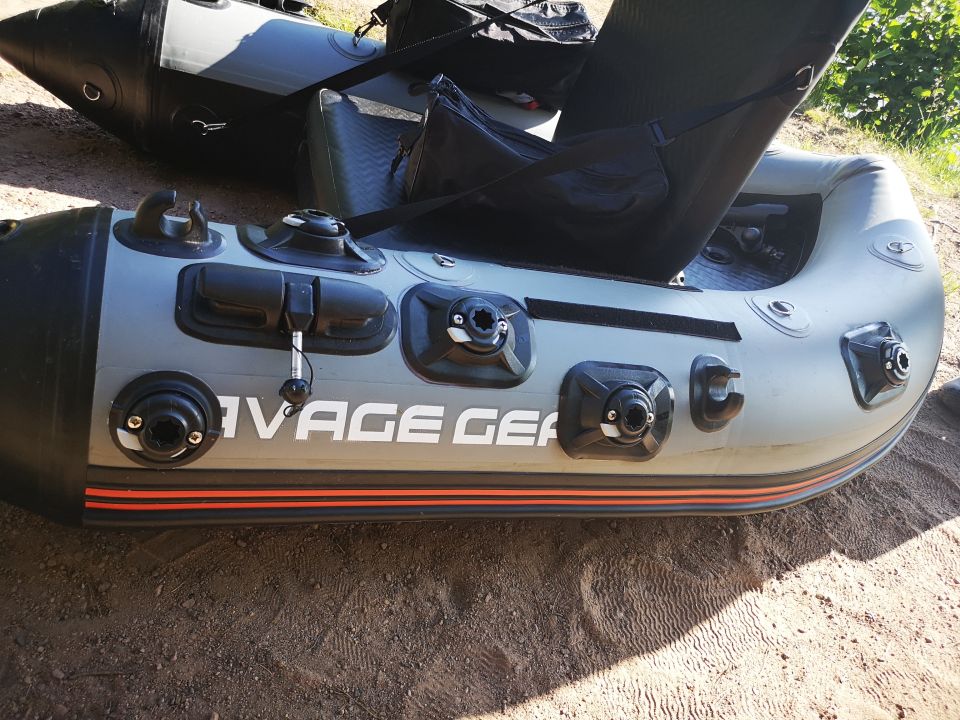 TIP Number 1: Mount the StarPorts correctly.  If you`re attaching any QuickPort or RIBPort with glue contact your belly boat material well or call the manufacturer to confirm the correct glue. After choosing the wrong glue from a kayak shop on my first installation I now have used the 3M VHB Pad which is supplied with the RAILBLAZA QuickPort and RIBPort and it is holding good.
Rod Storage Set Up
My extra Fly rod is always in RAILBLAZA Rod holder R, which is attached to RIBPort Mount at the side of my belly boat. It gives great space for hands and other accessories, since the rod isn't lying down on your belly boat. With this, I don't have to be afraid of hooks when leaving my pike fly rigged to the rod.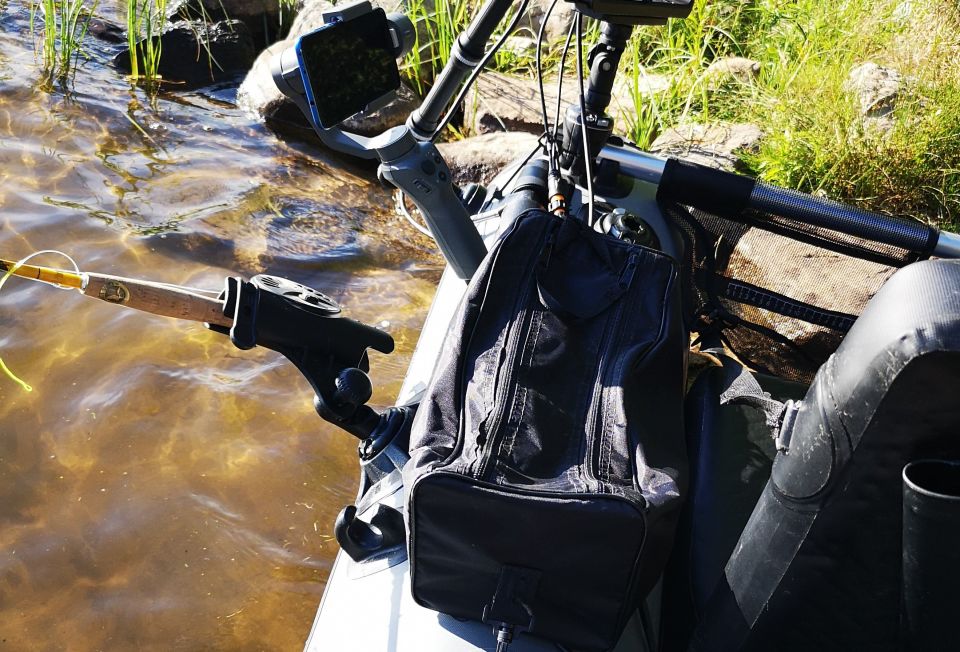 TIP Number 2: Keep Casting a netting area clear. Do not attach the RIBPort and another rod at the side, where you`re using your casting hand, Line mess will be really bad! My casting hand is my right hand, so I attached basically everything at the left side.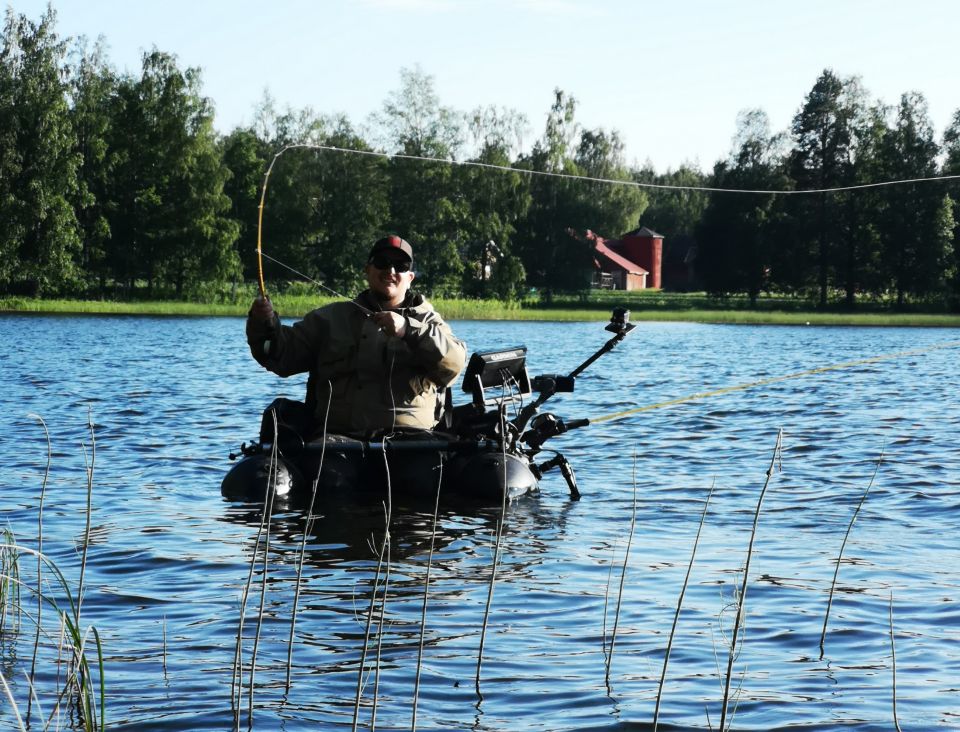 Camera Mount Set Up for Live streaming
I use DJ Osmo Mobile which is Gimbal meant for phones. I have this attached also with RIBPort to my belly boat and between them I use Railblaza Camera Mount Adaptor. I have tested it and it worked insanely well. I have wanted to do this for long time since streaming games and fishing has been a great hobby for me. Now it's even better because I can do both stream and fish.
Sometimes I do live streaming to Twitch. TV or YouTube – check out my links below, it would be great to have your support ( and keep me off the games!, thanks RAILBLAZA for the products to allow this for me) My Gopro is attached to Camera Boom 600 and RIBPort again. This is attached to left side and front in my Belly boat RIBPort is insanely good product!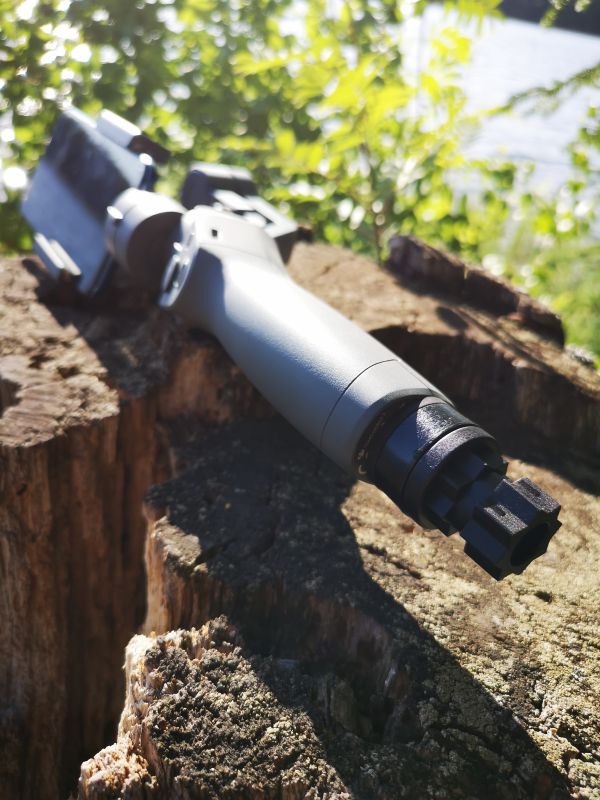 Before I had my Garmin Fishfinder I used the Samsung tablet for mapping, for this I used Railblaza Screengrabba R Lock. Nowadays it's used a lot less with this belly boat but a good idea for those that don't have a Fishfinder and Chart plotter combo. For now, I have added the ScreenGrabba to on my car, with Railblaza Railmount so my beautiful little daughter can watch some videos from it while we're driving. Such a versatile system, She likes it too.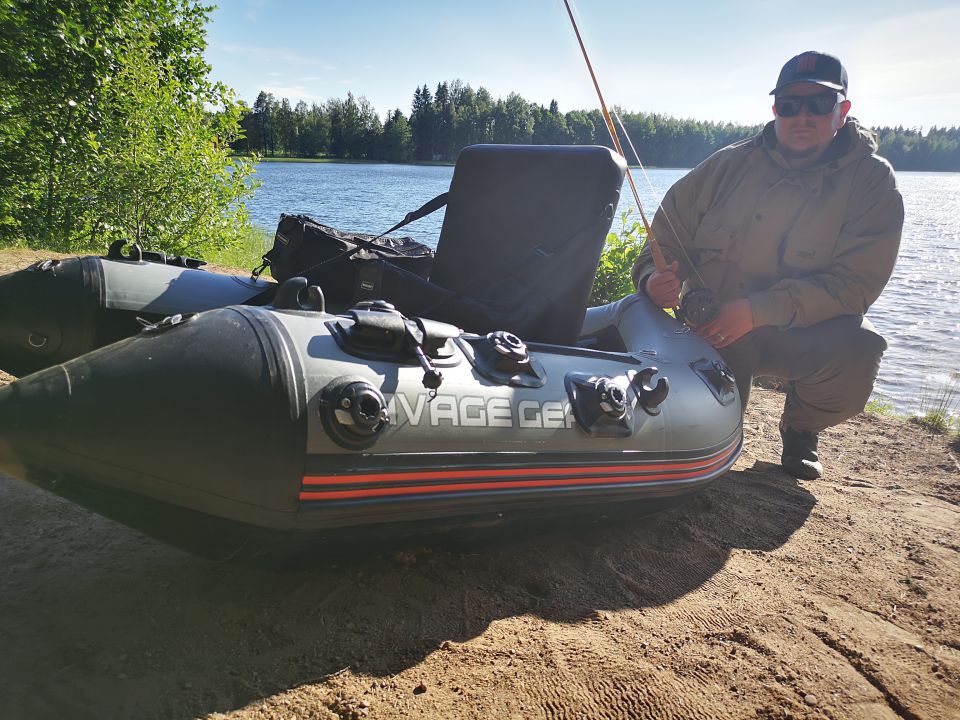 My belly boat has received a lot of interest in Finland, even in Sweden and Germany too. I know it helped inspire other belly boat anglers to customize theirs. I believe that my belly boat is first one meant for streaming fishing. It fits all my needs in the best way possible, thanks to Railblaza Accessory.
Night Fishing
One more thing which I am going to add is the Visibility Kit later this year. Fishing at night is calming and sometimes it is really scary, might be even dangerous. So last tip would be, Safety First, fish with a friend, take a PFD, take at least one form of communication, food and water, appropriate clothing and make sure you have a trip plan logged with someone so they know where you are going and when you are due back.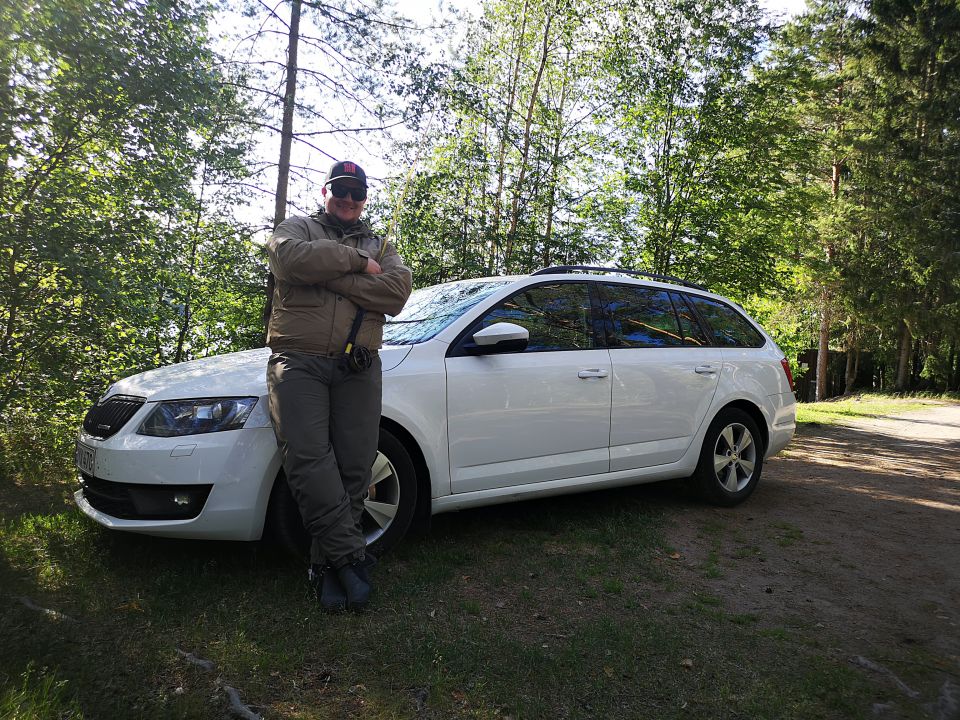 Thanks for reading and if you have any questions please follow and contact me on my social links below
https://m.facebook.com/jouni.makimattila?ref=bookmarks