Visitors to West Australia are spoilt for choice when it comes to some of the best fishing spots in the world. From wonderful beaches from which to cast a line to amazing rivers, lakes and estuaries and phenomenal spots only accessible by boat, there really is an endless number of great fishing spots in WA.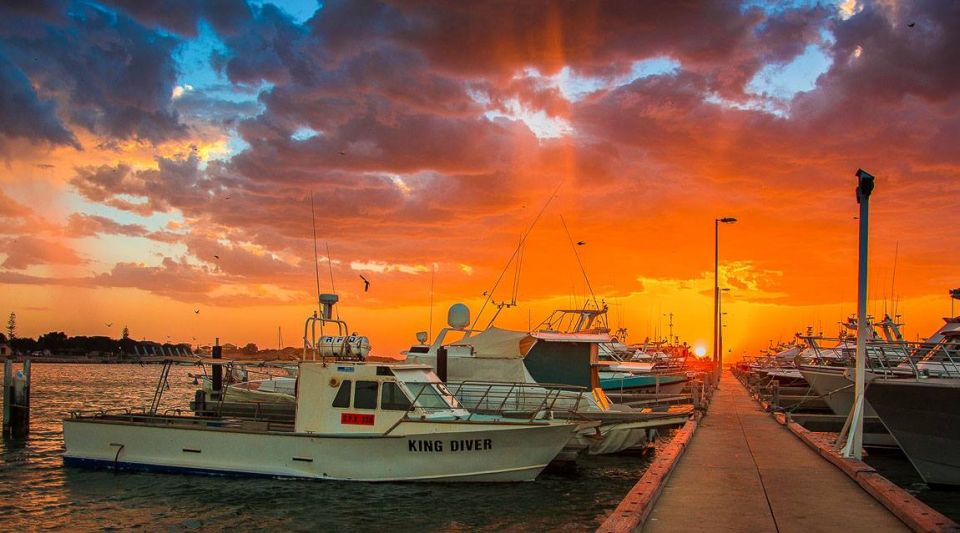 When it comes to land-based fishing, there are thousands of potential locations in the West. With locations stretching from Augusta in the South, right the way up to Broome in the North, there is over 20,000 km of coastline from which to cast a line into the ocean.
However, if you ask any die hard local fisherman their favourite fishing spot and you will no doubt hear the same 5 or 6 locations popping up over and over again. One of these destinations is Port Denison, a crayfishing town a little over 350 kilometers northwest of Perth situated right next door to Dongara, a town commonly referred to as the "Rock Lobster Capital of Australia".

After stocking up on some new hooks and lures from MO Tackle & Outdoors, we headed up there recently for our second visit and were pleasantly surprised at the consistent quality of fishing there, with some pretty impressive fish being hauled in at a number of different locations around the town.
While many people suggest the best time to fish in the Dongara region is April/May, we have had a lot of success on visits in March too. Typical fish that are being caught around the area include Whiting, Tailor, Mulloway, Skippy, and Dhufish, as well as the sought-after Samson Fish, who always put up a great fight (especially from the beach)!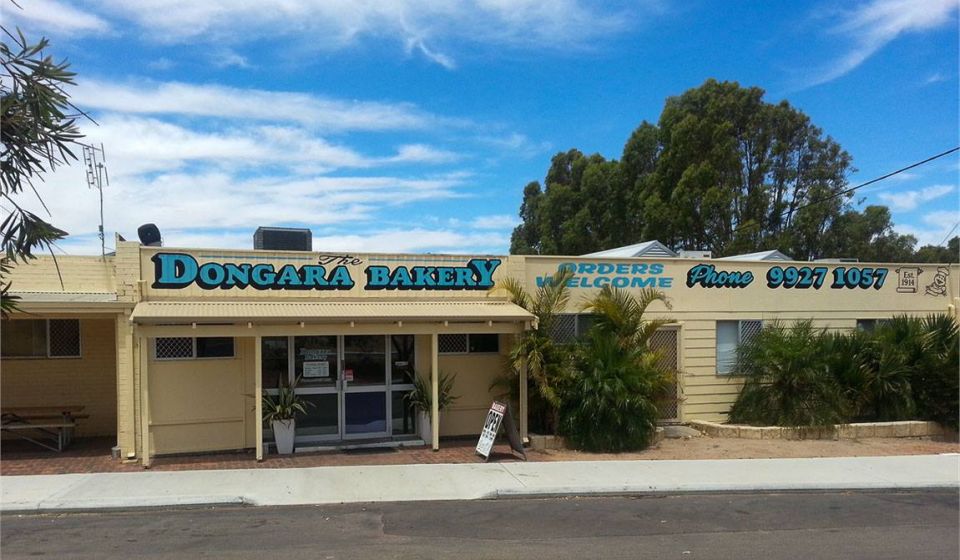 There are a few spots in Port Denison where you can throw a line in and while many locals will keep their favorite locations to themselves, you will always be sure to get a bite in and around the marina, with plenty of whiting, tailor, silver bream and juvenile mulloway tending to gather in the area. There is also plenty of squids there too. We caught a lot in the marina on our second visit to the town.
Head a bit further north and there are more great locations dotted along the coastline, with Flat Rocks, S-Bend and Lucy's Beach all being fantastic locations from which to cast a line. Flat Rocks was our of these locations, with plenty of Mulloway being reeled in on both our visits. In general, sizes varied between 40 and 65 centimeters in length. On our second visit, we also had a chat to a local fisherman who has spent more than 30 years in the area, who told us stories of monster Dhufish regularly being caught off the beach, although we didn't see any pulled in on either of our trips.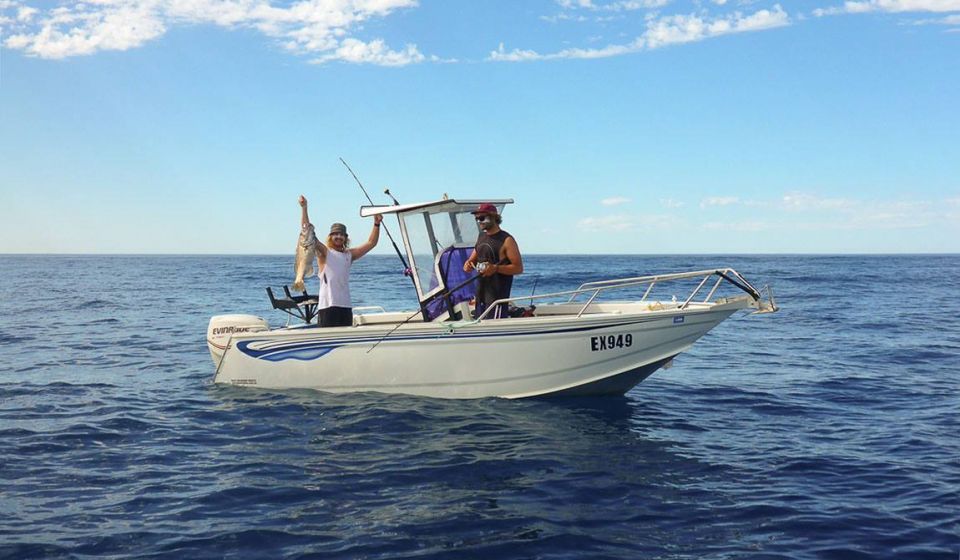 Sambo's are always a good fighting fish and on our last day of this most recent trip, we managed to have a couple of battles with them at Lucy's Beach with mixed results. We lost one after a lengthy fight, however, we managed to win the second battle, reeling in a very decently sized fish to end the trip on a high note.
Fishing aside, the communities of Port Denison and Dongara are extremely hospitable and are very welcoming to fishermen visiting the towns. With a range of affordable accommodation options including tent sites, caravan parks, motels, and bed and breakfasts, the trip can be relatively low cost in comparison to other WA fishing hotspots. While visiting the town, you should take the time to visit the Dongara Bakery, which is something of a local icon. Some say it's WA's best bakery and after visiting there a few times (OK…. eight times) over both trips, I can definitely confirm this is not an unjustified claim. Their pies are absolutely phenomenal and their sweet pastries are fresh and full of flavor. Don't worry about anywhere else – just head to the Dongara Bakery – you won't be disappointed.
The Fast Facts
Location: 365 kilometers Northwest of Perth. 67 kilometers South of Geraldton.
Common Catches: Mulloway, Whiting, Skippy, Silver Break, Dhufish, Samson Fish, Tailor.
Best Spots: Marina, Flat Rocks, S-Bend, Lucy's Beach, The Breakwalls.
Best Time of Year: Mid-March to Late May.
Free Accommodation: Yes. Select locations offer 72 hours of free beach camping.