What can you do to make sure your boat is fit and ready to roll out as soon as we get the go-ahead from authorities? We contacted one of our great retail partners, Stones Corner Marine who has a full-service workshop to get a few key tips.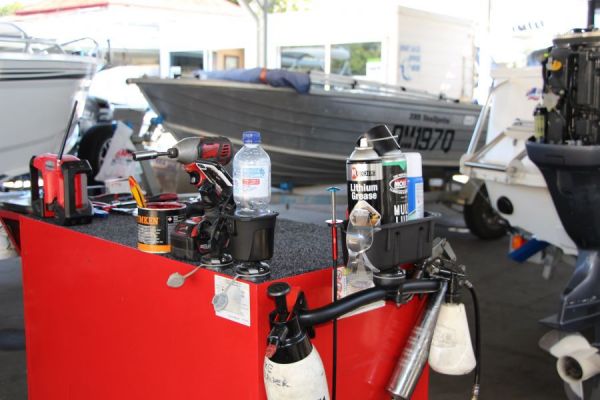 Stones Corner Marine has found the RAILBLAZA products are not only useful on the boat but in the workshop! 
Many of us boat owners around the world have been forced to leave the boats parked up during the Covid 19 lockdown with no real clear idea of when we can get back on the water. The guys at Stones Corner Marine have given us their top 3 maintenance checks that can be done from home
Inspect your trailer
Check your fuel systems
Batteries and wiring
Inspect your Trailer
Trailers are a necessary part of every trailer boat, but some basic maintenance often gets overlooked from their owners — until something goes wrong.
Trailers break down for many different reasons, more often than not the culprits are flat tyres, poorly maintained brakes and corrosion. A trailer break down is at the very least inconvenient, as it stop you getting the boat out, and at worst life-threatening, if something goes wrong while you're towing at speed.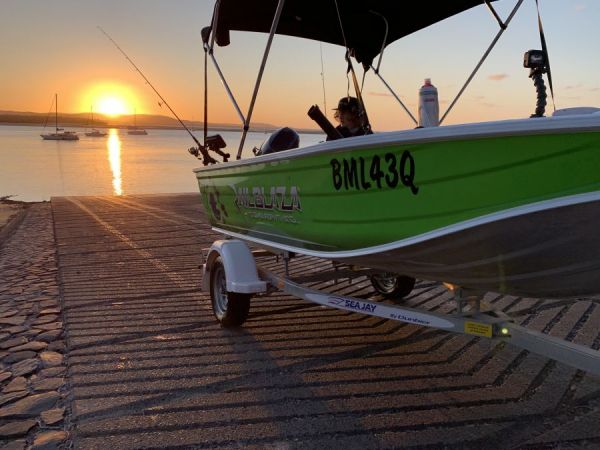 Check the Tyres : 
Tyre problems are one of the most common causes of trailer breakdowns, take some time to thoroughly check your tyres now while the boat is parked up
Tell-tale signs include worn or irregular tread, deformed sidewalls or bulging. Cracking may be a symptom of dry rot. Look out for tyre abnormalities if the trailer has been sitting idle. Occasionally moving it over this period helps.
Check air pressure and inflate as per the manufacturer's recommendations. Make sure that tyre rims are in good order too, as a deformed rim could in some cases lead to a blowout.
Check wheel bearings: 
Maintaining or replacing the wheel bearings can add years to your trailer's life. Without removing the bearings, you can run a couple of visual tests making sure the dust cap is clean and look at the grease for any signs it may need replacing (most obvious is the colour)
If you feel they are in bad shape from visual inspection then ideally book them in with a specialist who can fix or replace them. If your capable, remove the bearings and thoroughly inspect them for wear. If there is heat damage, this will show as a blue tinge.
Suspension and axles: 
As with other trailer components, suspension can corrode. Rusted leaf springs on their way out will begin to spread and lose their integrity creating a hard ride. Some superficial rust is to be expected, cracks and chunks coming off, however, are cause for concern, particularly if this is evident on the U-bolts.
Check the winch and straps: 
A broken winch strap is never fun, particularly if it snaps on the ramp during retrieval. Lubricate the gears, and check the tie-downs, shackles and chain. Winch straps and tie-downs are notorious for degrading and eventually breaking as a result of prolonged sun exposure. The discolouration is a sign that the material has sustained some UV damage. Check the full length of strap or change for any fraying or deterioration.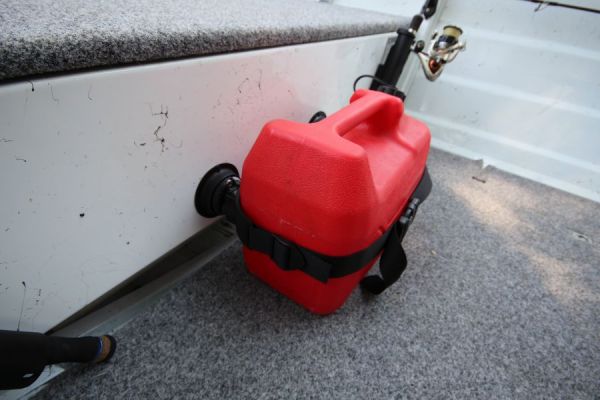 RAILBLAZA Dive & Gas Bottle Holder Kit also great for securing spare fuel tanks 
Fuel System maintenance
With the boat sitting idle for an unknown period there are a couple of simple things you can do to avoid hassles due to a poor fuel system
Stale Fuel :
Boat fuel can go stale quickly. Within three to four weeks unleaded fuel starts to degrade particularly in warm weather. The degraded fuel can clog the fuel system which is potentially costly to repair. The storage life of petrol in the tank is one month, but it can be extended occasionally by topping up with one-third of fresh fuel. The new fuel restores the volatile components that have evaporated. Solution: drain and clean your fuel tanks.    
Other checks:
Check and change your fuel filter and also check the fuel line connections for any corrosion or leaking. Check exposed fuel lines for any wear lie perishing through sun damage etc..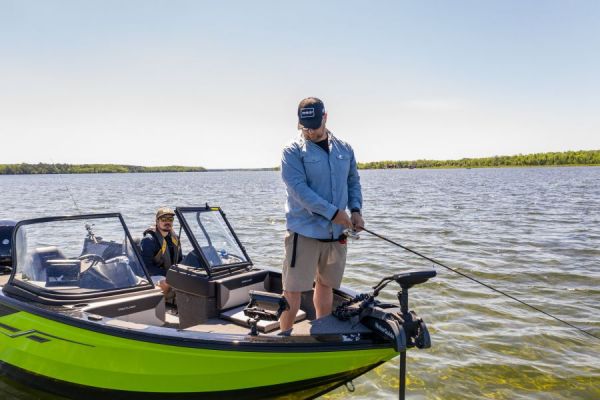 Battery and wiring 
Don't let the batteries sit idle and go flat, charge them up and keep them charged. Also, check your wiring for any wear and tear or corrosion, now is a good time to be fixing that while the boat is potentially idle.
Like more Trip Reports & Tackle Tips? Sign up to our Newsletter for regular updates HERE  
RAILBLAZA – Mounting Systems, versatile & easy to use
What sets RAILBLAZA apart from its competition is the simplicity of our StarPortTM mount, the ease with which people fit it, and the diverse range of situations it's used in. StarPortTM can be surface mounted and remain low profile, or the profile can be reduced even further with minimal rear intrusion. Our accessory range is both stylish and practical, and will fit most budgets. We are committed to providing diverse, flexible and user-friendly mounting systems and accessories to the marine, RV and farming sectors internationally, and have proven this commitment by a process of continuous refinement of our product line, and excellent customer service.