Looking to make your own DIY camping light? Check out this lightweight, bright and completely portable camping light using RAILBLAZA accessories.
We were sent this blog post review from a RAILBLAZA fan who made his own DIY camping light using RAILBLAZA mounting accessories. Check it out below!
Blog post by Peter Beck
Our camper trailer had some outdoor lighting stands with lights over the kitchen which weren't very effective, and we had been using an after market led strip light Velcro-ed to one of our awning bars, but this wasn't a great solution as the height made it impossible for my other half to reach to adjust and the lights were just too high up to effectively light our kitchen. It was also a cheap white LED. These certainly attract bugs out of the bush.
I decided I needed a better lighting solution… enter the RAILBLAZA fittings and mounting accessories!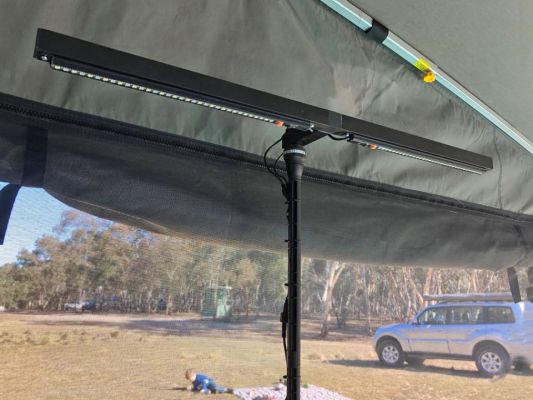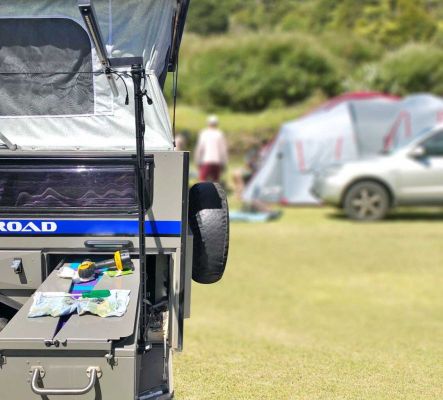 I bought a SidePort mount, one of the flag poles (Extenda Pole 1000) and a male star socket. Using some basic aluminium tube and some stainless steel bolts from the local hardware and a set of good LED lights from another super local supplier, I built a T-Bar LED light set with dimmable orange/white lights that now lights the kitchen well.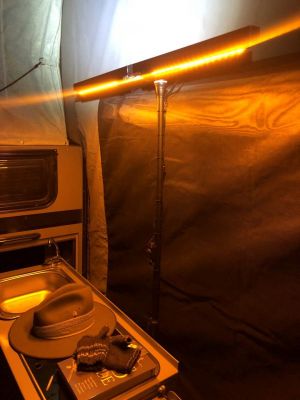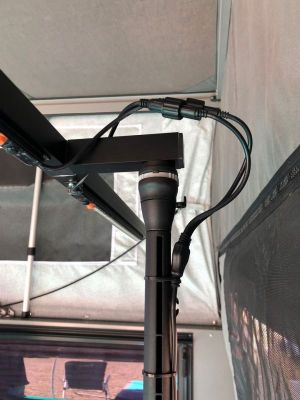 The RAILBLAZA parts mean I can put it up and pull it down easily, and it all packs in a small-ish carpet bag for storage while travelling. Since all the RAILBLAZA parts are interchangeable I can use my DIY T-bar lights anywhere I have 12V power and a RAILBLAZA socket. It's pretty cool.
The finished light is the envy of our camper trailer group. It's lightweight, bright and completely portable.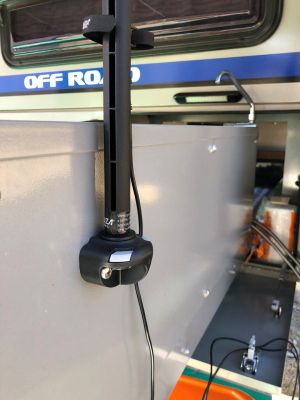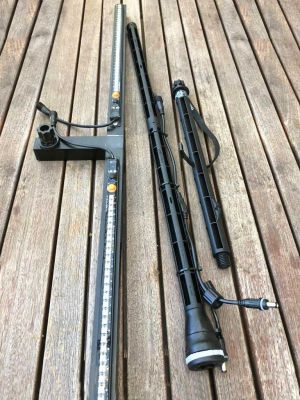 Couldn't have done it without the RAILBLAZA parts for the star connections and pole. Your products are like a super cool adults DIY Meccano set and I love them. Clear templates for drilling. Proper stainless steel for use in serious outdoor equipment. Well priced and locally made. Cant beat that. And your market is bigger than boats and kayaks … there's a whole world of people with outdoor gear who could use them.