Pro bass angler, Bill Lowen offers some great advice to anyone just getting started out fishing. Bill draws on his experience learning with his father to simplify a few things you need to know setting up your gear to catch fish for the first time. 
Bill Lowen, In 13 years on the Bassmaster Elite Series, Bill Lowen has earned nine Bassmaster Classic berths and landed 148 Top 10 finishes. but he remembers how it all started, read on to find out more and check to see some great tips for Bill and other RAILBLAZA pro team members at the end of this guide.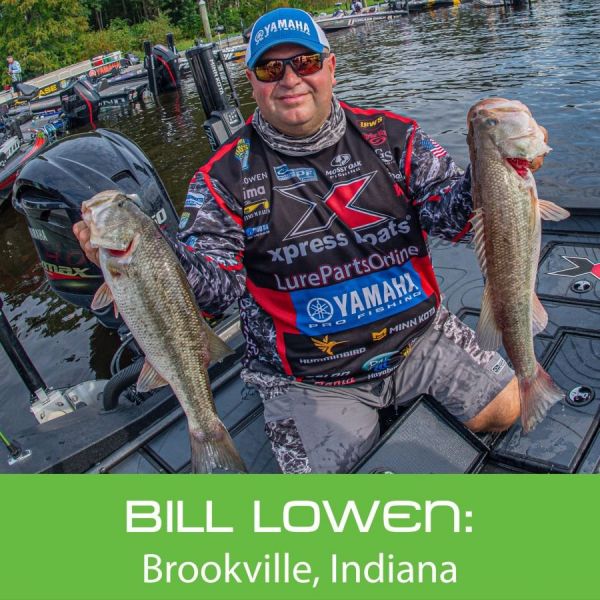 "Remember to make it fun and they will be hooked for life"
The basics of how to start fishing are something I think as professional anglers we take for granted or maybe assume that everybody knows.  How to get started out teaching kids to fish or anyone beginning for that matter is a question I get often.
The important thing to remember no matter if you're fishing for bass, crappie, bluegill, catfish or whatever is to remember to make it a fun day out no matter what you catch or what size you catch, its about learning the process and experiencing this great outdoor activity.
What I am going to show you in the video below is the simplest easiest way to rig up a fishing pole to go to the lake and catch bluegill, crappie, bass, whatever you want.
What you will need
Lews Ultra light rod and reel (will do everything you need it to at this stage and is not complicated )
4lb or 6lb test line nylon (get the shop to spool that up for you if it is not already)
Bobber stop & slip bobber
Long shank hook size 1 or 2 (long shanks are easier to get out of the fish mouth without damaging the gills)
Splitshot sinkers to suit the size of bobber your using (pliers to crush it)
Steps to setting up the kids rod
Attach Bobber stop to line
Slide slip Bobber onto line
Tie a small long shank hook using trilene Knot
Attach Lead splitshot sinker (crimp with pliers)
 
What Bait is best for the lake or pond?  
Nightcrawlers
Wax worms
Minnows
The Best Fishing Rod Set Up For Beginners : Bill Lowen
You Might Also Like These Blogs
Like more Trip Reports & Tackle Tips? Sign up to our Newsletter for regular updates HERE
Download the latest RAILBLAZA catalogue below