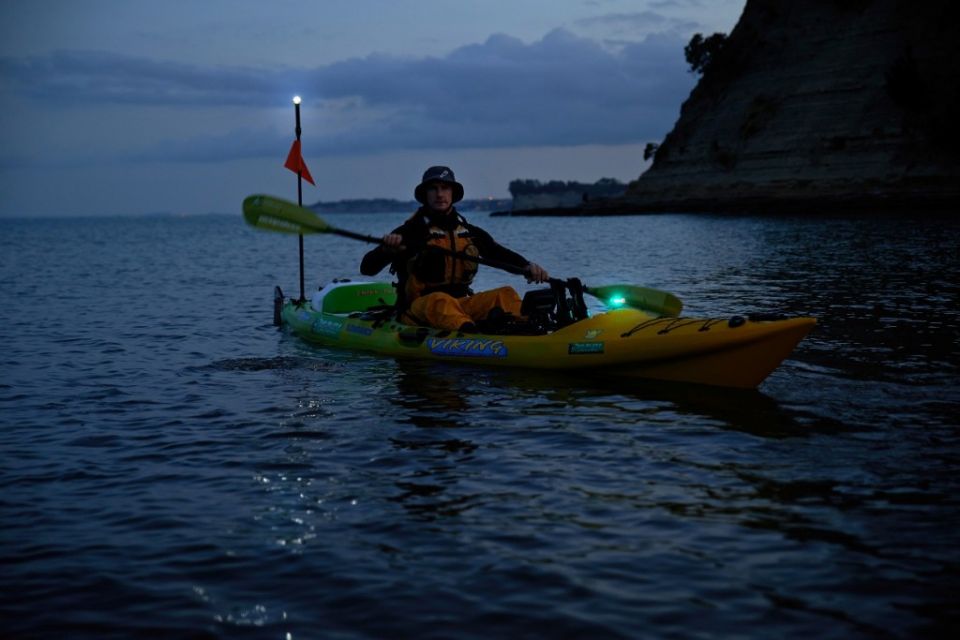 In this kayak fishing safety tip, we share some ideas to help you plan for a safe nighttime kayak fishing adventure. Being seen when out in low light or in the dark is easier to achieve than ever before for paddle & pedal craft.  With the range of nav-night lights and waterproof lights designed specifically for small vessels and all budgets.
Golden rule "Assume that other vessels have not seen us and do everything possible to make sure we are seen and safe".
Know the Rules
First thing you need to know is the rules for your waterways. Often these rules are decided on the size of your craft, some say an all-round white light will suffice while others state you need port and starboard lights. Your best resource for this information is your local coastguard or maritime safety board. Failing that all good marine dealers and kayak operators should know the rules for your area so reach out to them.
We have a document about this with useful links here https://www.railblaza.com/assets/9d45925554/Illuminate-i360-What-Navigation-Lights-Do-I-Need-1110.pdf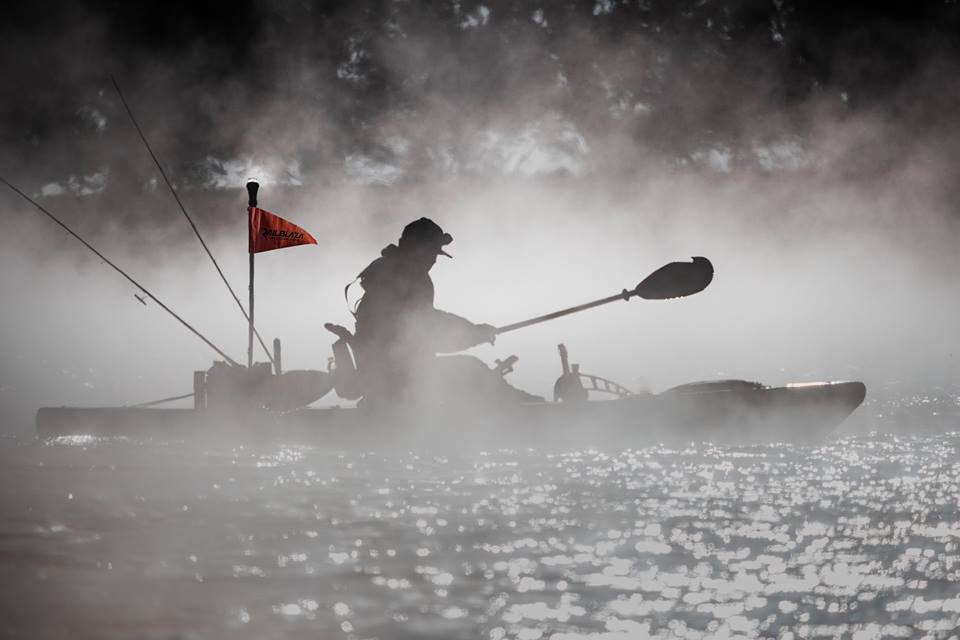 All round white light
All round white light positioned behind and higher than the paddler, both at anchor and when travelling, will certainly ensure all other traffic will be aware of you. Do not position this light in your line of sight as it will affect your night vision and increase the chances of a collision. Battery powered options like the RAILBLAZA Visibility Kit II is a perfect solution, and is designed to meet US coast guard 2NM requirements.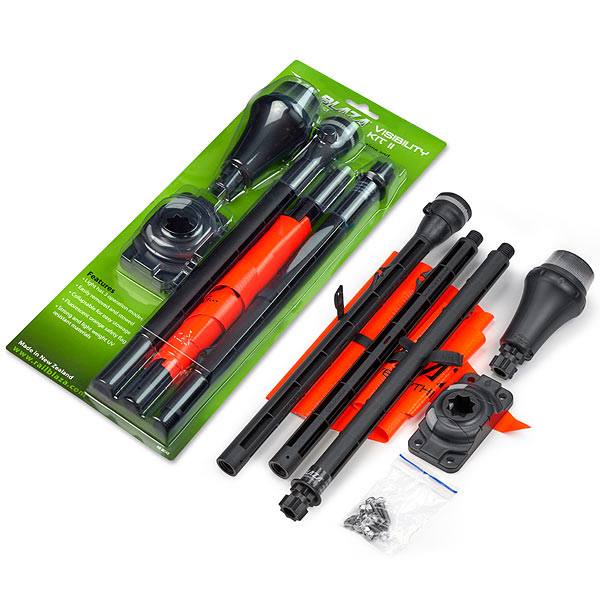 The RAILBLAZA Visibility Kit II is a must-have safety item in the kit of any kayak angler or recreational paddler. In one convenient, value-for-money pack you get everything you need for your kayak or canoe to be seen on the water day and night. 3 operation modes;
Full brightness navigation mode 2NM – up to 25hrs battery life
Low brightness work mode – up to 160 hrs battery life
Flashing emergency Mode – over 200hrs battery life
Waterproof to 1 metre
Port StarBoard lights
It's often optional for kayaks or canoes to display port and starboard lighting. If your kayak or canoe has the space to display this then it's a worthwhile thing to consider as it will help other traffic know which way you're travelling. The RAILBLAZA Illuminate iPS – Portable Bi-Colour navigation Light – this model also meets USCG 2NM requirements.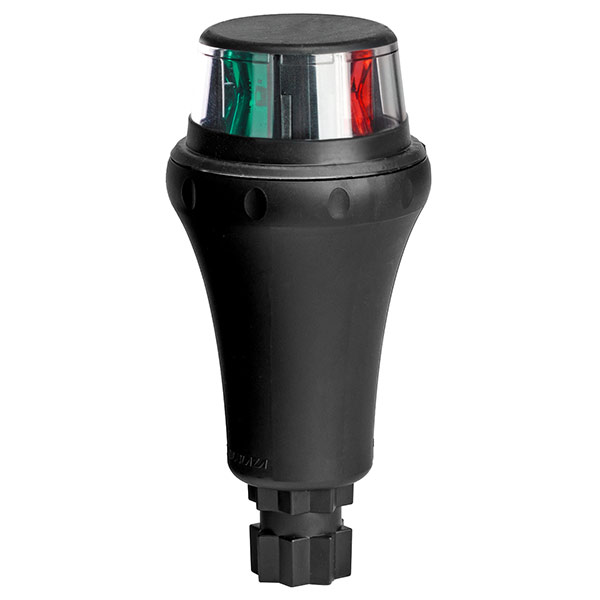 Headlamp or torch
Headlamps or handheld waterproof torches should also be carried, not only to assist in lighting your working area but for directional light to point towards oncoming traffic that you feel may not have seen you. The idea here is to make them aware not blind them, also do not use the distress/strobe mode as this signifies a vessel in distress needing assistance.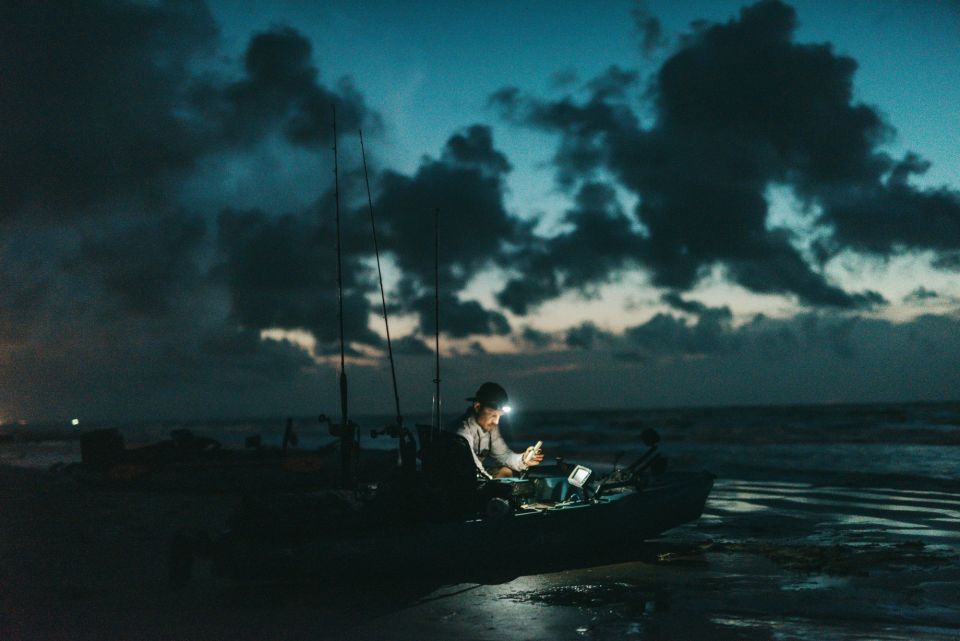 Spare power
Carry spare batteries for all lights you have with you. If you're using a solution that is wired to your internal batteries, then have some way of knowing how much charge you have. Self-powered lights with spare batteries tend to be easier for kayaks and canoes to manage. All of the RAILBLAZA lights only require AA batteries.
Understand your environment & think of others
Try to appreciate what your lighting situation looks like from the perspective of other boat traffic. For example, if you're closer to land, boat traffic may not see your all-around white light if there are lights on the land behind you, in this case, have a handheld flashlight or headlamp ready to flash at the other vessel if you feel in danger.  Conversely, if you are travelling close to other traffic be aware that bright directional lights may affect the night vision of others. A dimmer option or light deflector will help in this case.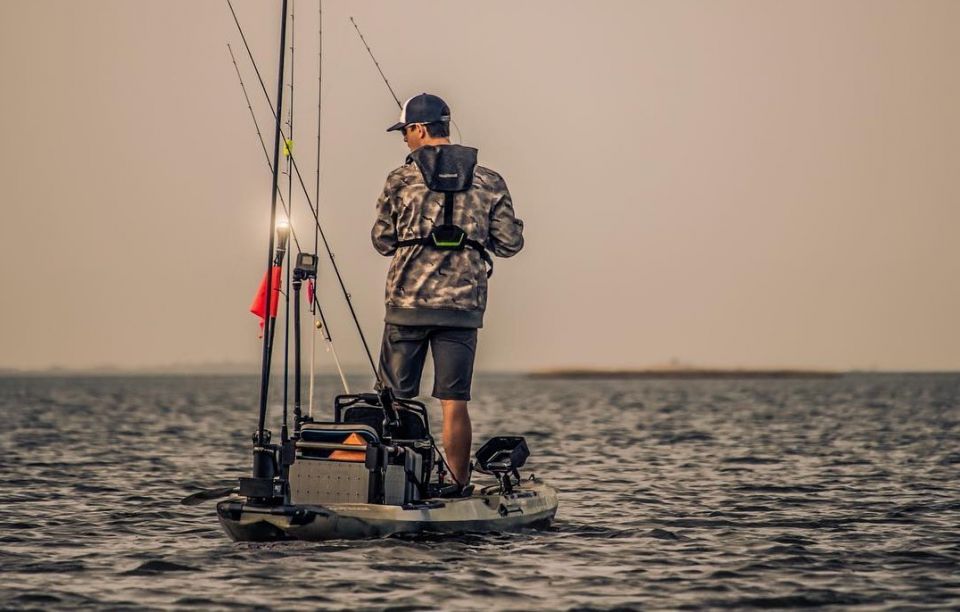 This blog post gives safety advice on lights for kayak fishing at night, paddling at night, and also can be used for stand up paddle boards at night. This is not suitable for any vessel that can travel faster than 7 knots, as directional lights are required for these. For all safety-related advice, we recommend talking with and learning from people with experience in the area of kayak and water safety.