Bottle storage can be tricky, especially when you have a space that's used for other things at times. It's very important to store these items safely to minimise spills and injury from loose heavy items moving around.
RAILBLAZA have just launched the new, removable solution for holding LPG & propane bottles, scuba dive bottles and gas and water cans. It can be permanently mounted, or made removable, and can even be mounted to your rails.
Designed and made in New Zealand from materials suitable to the harsh marine environment, this fully adjustable bottle holder will help you tidy up your cockpit, keep your scuba gear safely out of the way, and is installed in minutes. It features a plastic buckle for quick and easy operation, and a fully adjustable strap for different bottle diameters, also supplied with all the necessary stainless steel fasteners.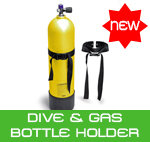 This model can be permanently mounted using fastenings supplied or made removable using our StarPort mounting system. StarPort mounts are not included in the pack as many different options are available, so you can choose how you want to mount it and buy the required mounts. The kit is one set to hold one bottle or can, and includes StarPort adaptors and all stainless screws for permanent mounting.
During the install you position the brackets at the required spacing to suit the size of bottle or container you are wanting it to hold.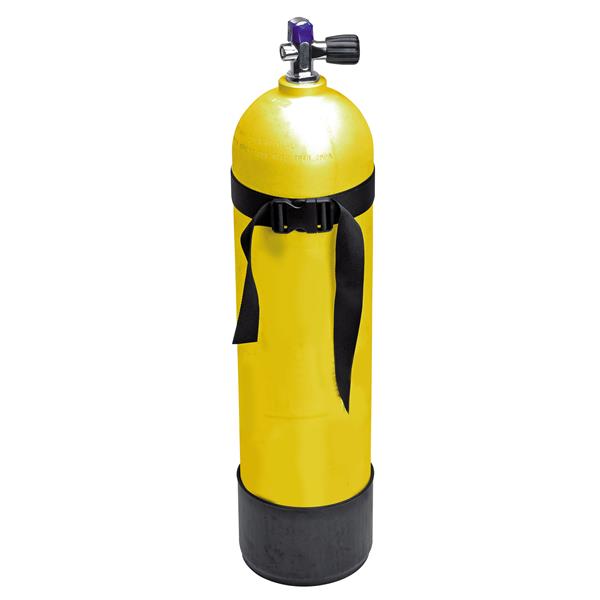 Mounts to virtually any surface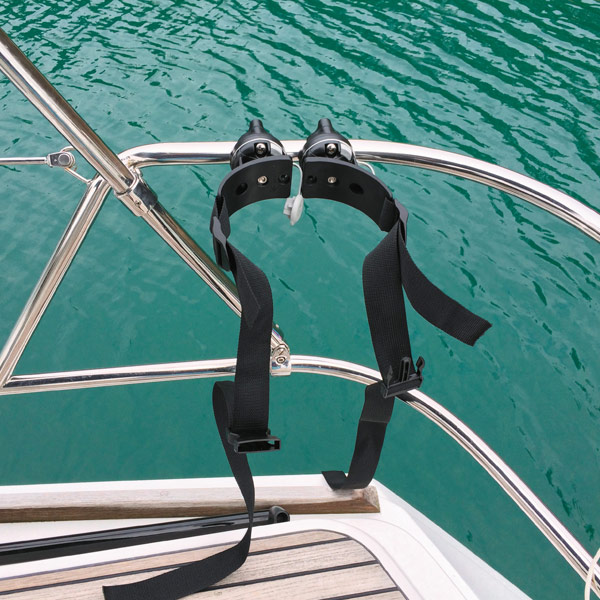 On sailboat rails, removable when not needed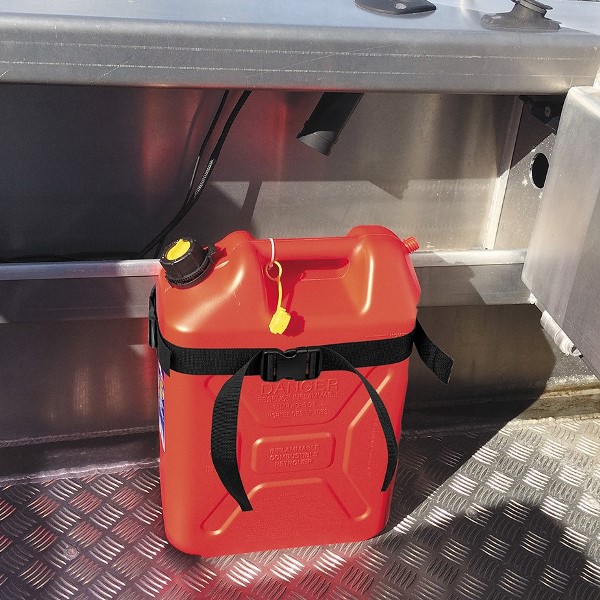 Fuel cans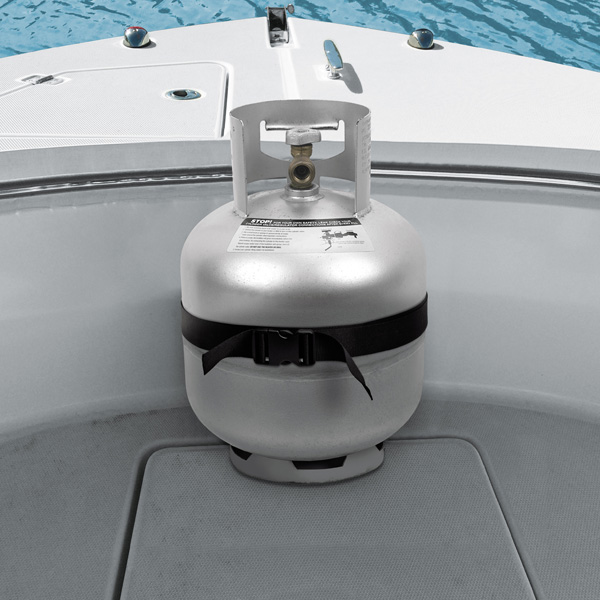 LPG/Propane bottles
The TracPort Dive and Gas Bottle Kit is a fully adjustable system allowing you to safely retain different sized Dive bottles, Gas bottles, Fuel and water cans and even rubbish bins. Adjustable straps with quick release buckles allow for easy operation and full versatility.
This system can be permanently mounted, or made removable using our StarPort system, so the whole rack can be clipped out and stowed. The TracPort system can be expanded by joining two kits together, or buying extra lengths of track and adding StarPorts and accessories.
There are many uses for this product, hold two bottles, or one bottle and other RAILBLAZA accessories.
The position of the brackets is fully adjustable to suit the size of bottle or container you are wanting it to hold at the time. This means the same rack will hold different bottles on different days.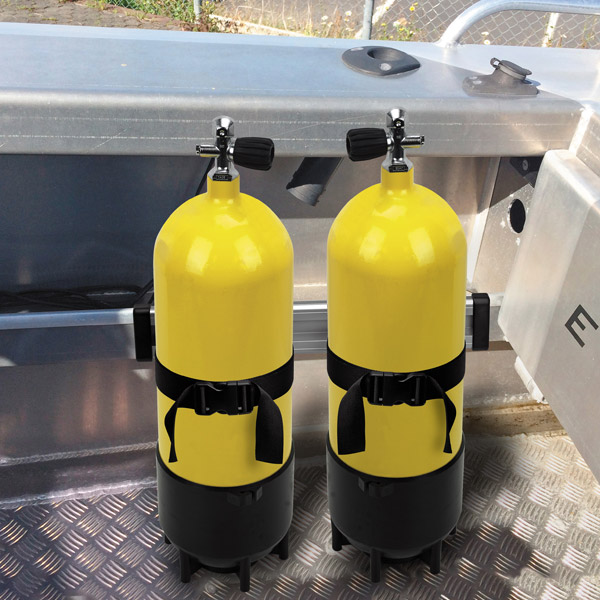 Double bottle holder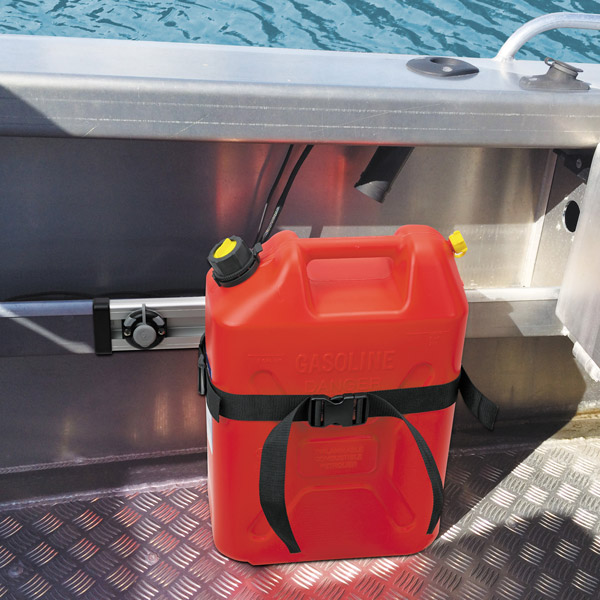 Fuel Cans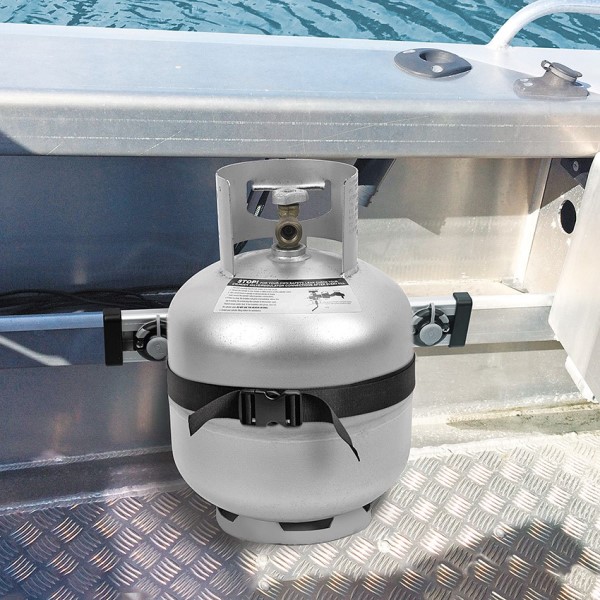 LPG/Propane Bottles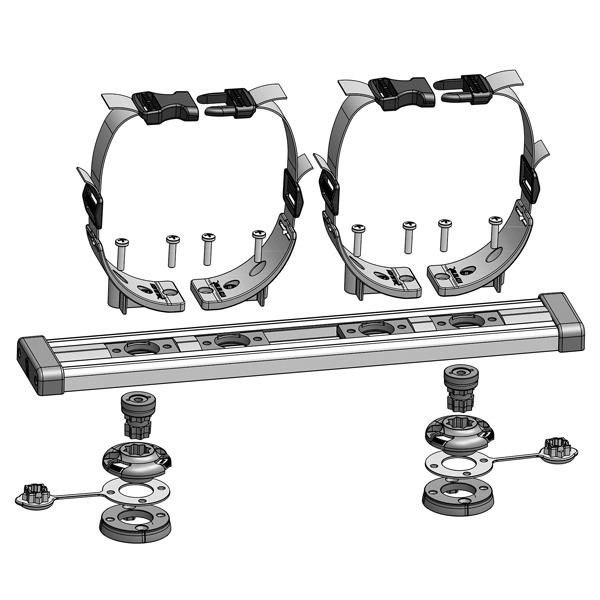 Assembly