The RAILBLAZA mounting system,  extensive range of practical and affordable accessories are the perfect match for rigging your Native Watercraft. In this feature we have used the Mariner 12.5, Slayer 10, Slayer 13 & Versa Board fishing SUP to show just a sample of the options available. Watch the feature video below to find a solution for your needs
LOOK FOR A DEALERChoose a mount
The Native Watercraft designs offer multiple options for fitting a RAILBLAZA mount, from TracMount, RailMount, Surface mount StarPorts and more..these images show just a few of the ways you can make your Native Watercraft RAILBLAZA ready. The great thing with the cockpit layout of the Native Watercraft and the range of StarPort mounts, is in most cases you will never have to drill into the kayak.
TracMount – Native Watercraft have a great cockpit layout and a standout feature would be the track system making it easy to rig without drilling into the kayak and giving the option to reconfigure your set up on the water. This example uses our TracMount options to secure a SidePort & StarPort HD into the track and fit the Kayak & Canoe Sounder & Transducer Mount.
TracMount options include
Propel Drive - The Native Propel Drive comes standard with a thread on top that fits our MiniPort TracMount, simply remove the tracnut and the MiniPort TracMount screws directly into this thread. Once installed you can attached any of our accessories, the most popular use in this scenario is mounting an action camera, with our wide variety of camera mount options you can find a solution.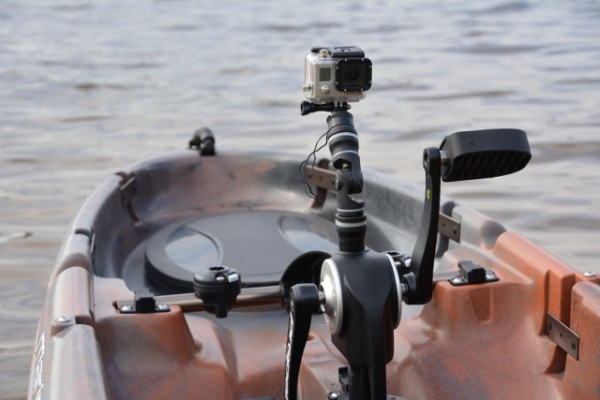 RailMount – Another easy  way to mount a StarPort without drilling into the kayak is to use the RailMount 19-25 kit as shown in this image. Again any of our accessories can be fitted to the StarPort once installed.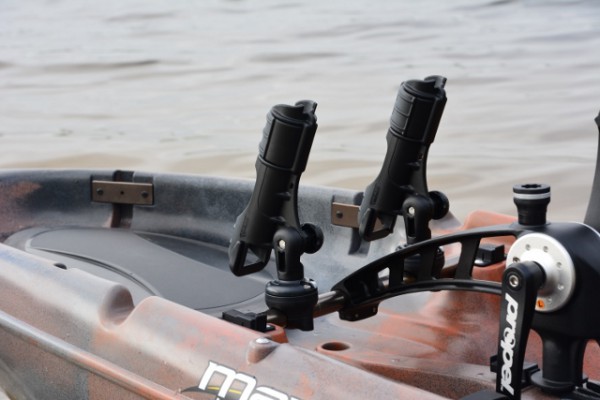 LOOK FOR A DEALERSidePort – when you have a vertical surface the SidePort is just the mount for the job. Using the supplied hardware this can be mounted in seconds ready to take any RAILBLAZA accessory. In this image we have mounted the SidePort tot he inside cockpit of the Mariner 12.5 and fitted the DrinkHold.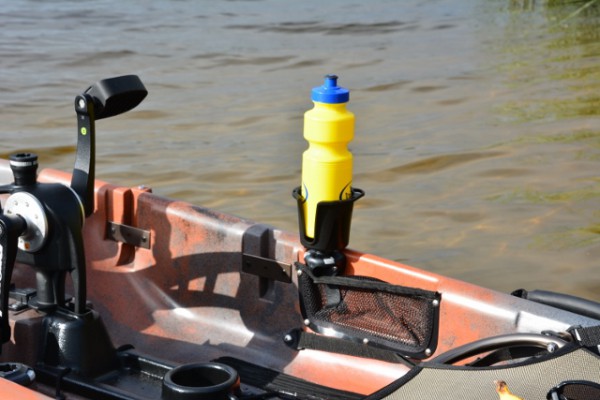 Surface Mount Starport - In many cases you may prefer to mount a StarPort somewhere on the Native Watercraft surface or as in this case on a cooler/esky or similar. Both our StarPort & StarPort HD offer the ability to mount to any surface using the hardware provided with each mount.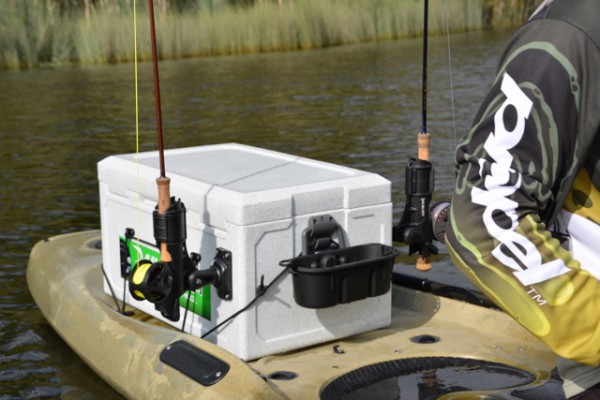 Choose an accessory –
Once you have your RAILBLAZA Mounts fitted the choices of accessories is almost without limits. With our StarPort slidelock system you can change or remove accessories in one easy click. Below are just a few examples of how you can make your Native Watercraft and even better fishing platform..for our full range of accessories see HERE
Rod holder II and StowPod cockpit organizer fitted to StarPort HD mounted into the Slayer track using StarPort HD trac kits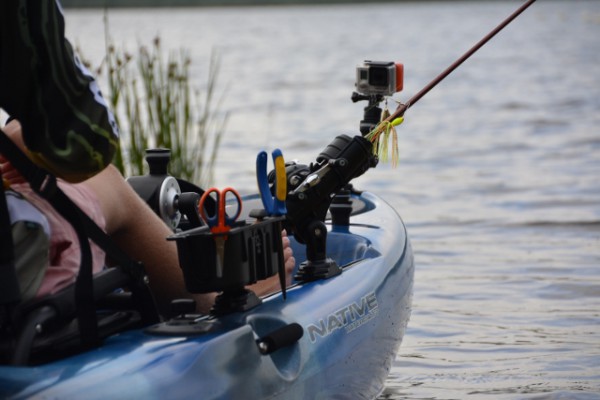 TracPort 350 fitted to StarPort HD which is fitted to the track on the Versa Board fishing SUP using the StarPort HD with StarPort HD Trac Kit. Also the Mobi Device holder (holding the iPhone in dry case) is fitted to the track using the MiniPort TracMount. Both options are completely tool less.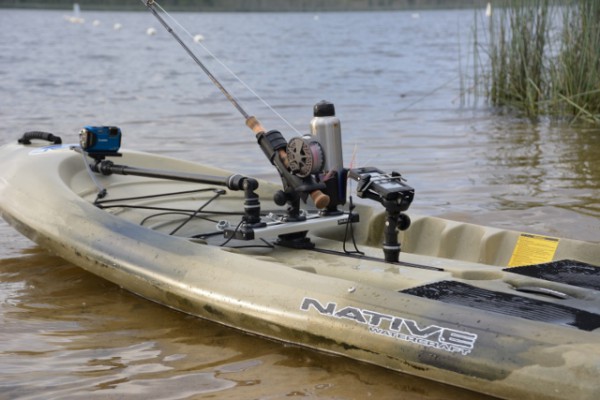 GoPro mounted to CameraMount Kit using the RailMount 19-25
Get extra extension using the StarPort Extenders..available in fixed or adjustable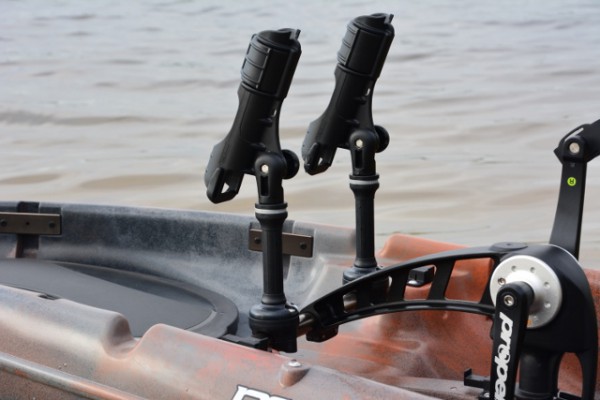 The SwivelPort is ideal when you need to make small adjustments to the angle of your Rod Holder I or works as a great option when yo need a smaller extension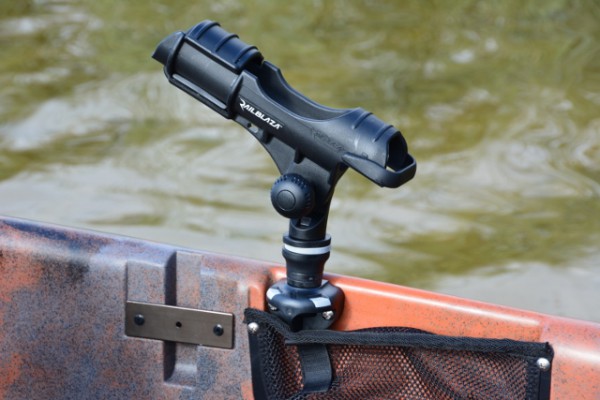 RAILBLAZA  Mounts & accessories in action on the Versa Board fishing SUP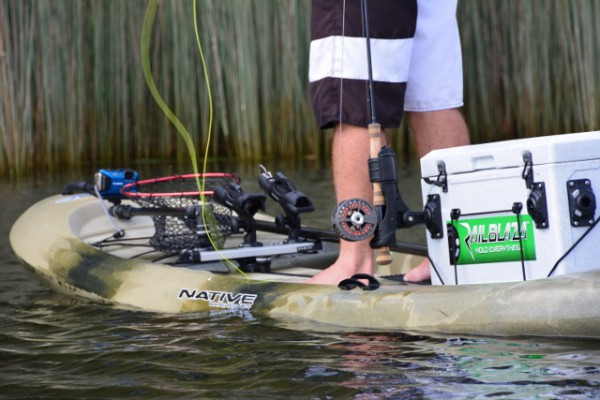 Native Watercraft Slayer 12.5 rigged and ready for action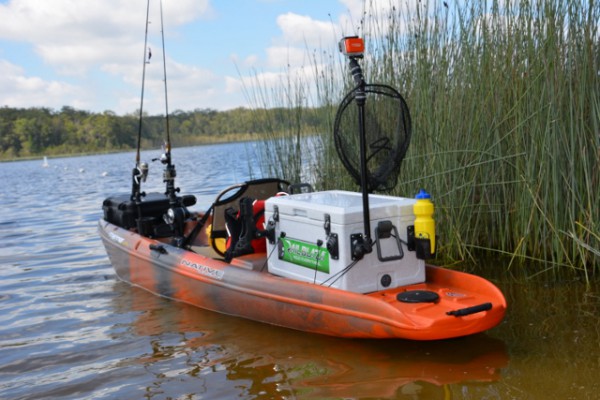 LOOK FOR A DEALER