RAILBLAZA – Product Review Charlotte Klose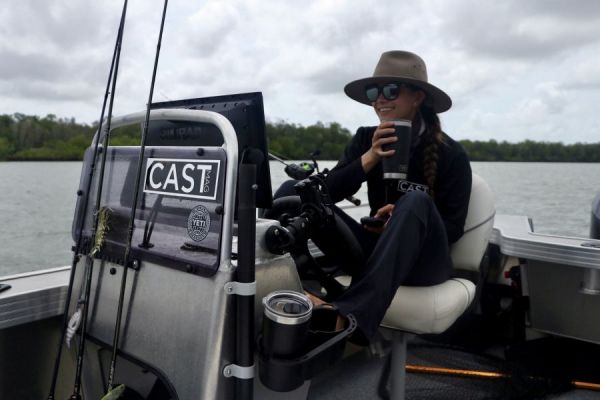 RAILBLAZA's versatile products have improved my fishing experience dramatically, from practical storage and cup holders to reliable rod holders RAILBLAZA have all the diverse accessories needed to enhance any boat setup.
Since becoming a new boat owner,  Quintrex Renegade 460 side console I have realised just how important it is to maintain and organise your vessel. Fishing in such a confined space for hours and even days on end it is essential to know where all your tools, equipment and gear is as we all know how fast a situation can turn hectic when a big fish is hooked! With so many nightmare stories of left out lures getting caught in the net to not being able to find your lip grips, I certainly don't want clutter in the boat to make landing a fish more stressful.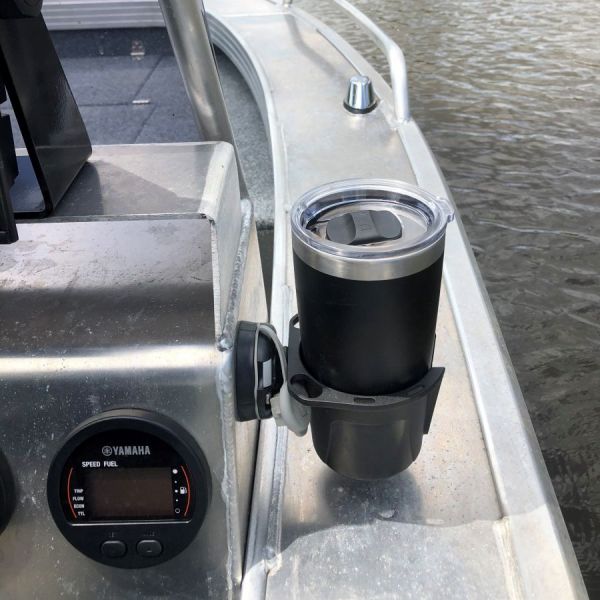 Standard cup holders just don't cut the territory conditions, I myself have had many snap and break. The RAILBLAZA DrinkHold combined with the StarPort Mount allows myself and passengers to keep our drinks secure and out of the way from spillage throughout the day.
My Mobi Universal Mobile Device Holder allows me to have fast access to my phone. My phone securely sits next to my sounder on my console whilst travelling and stationary. This gives me ease to change songs, control volume and ability to not lose my phone in the boat.
The StowPod Storage Caddy is my favourite accessory of all the Railblaza products. We all have the few essential items we like to keep close by whilst fishing. For myself this includes sunscreen, scissors, bushmans and pliers. This keeps all the clutter from being loose in your gunnels or under the deck. Another great use for the StowPod is to keep your used lures organised and neat in the small holes lining the outside of the pod.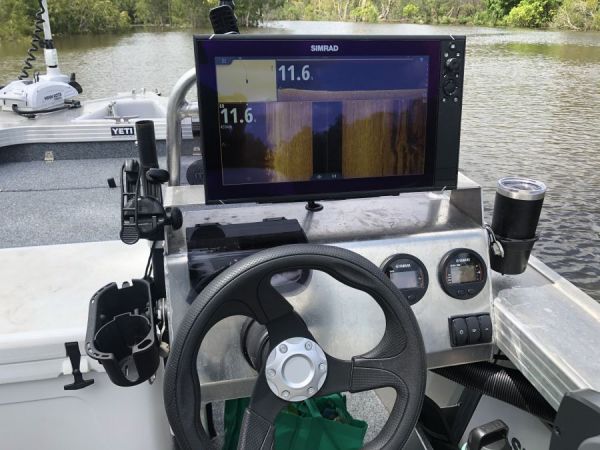 Rod holders are another all year-round essential that everyone needs in the NT. This build up the Rod Holder II has exceeded its reputation. I have done multiple 4-day fishing trips this Build-Up on a couple boats. All boats were fitted with Railblaza Rail Mounts and Rod Holder II's. These products allowed us to run between 4 – 6 rods by angling and adjusting each holder. These rod holders are so tough and durable that even with the large saltwater fish buckling the rod the Rod Holder II's didn't strain under the pressure.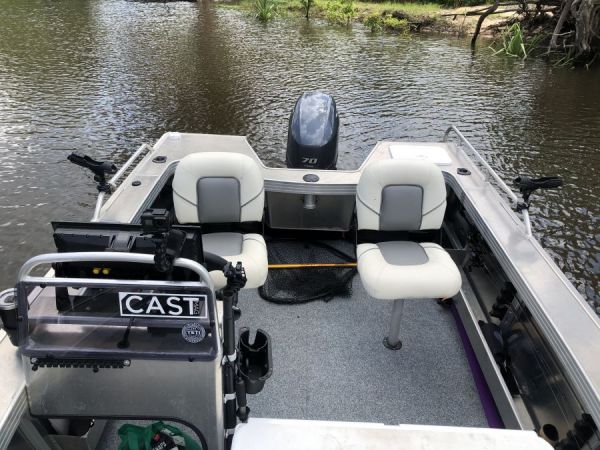 RAILBLAZA have been a standout product to my fishing experience. The best part about all Railblaza accessories is their easy ability to swap to and from StarPort and RailMounts. All these products are super easy to install and affordable!
Every angler has a desired setup for their boat and Railblaza's vast range of durable, high-quality products will be sure to create the perfect setup for everyone.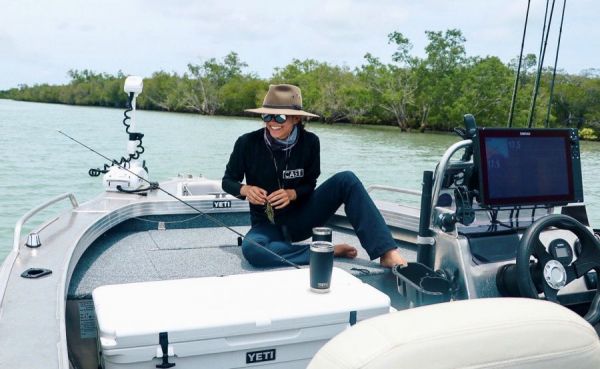 Find out more about Charlotte in her Pro team Bio HERE