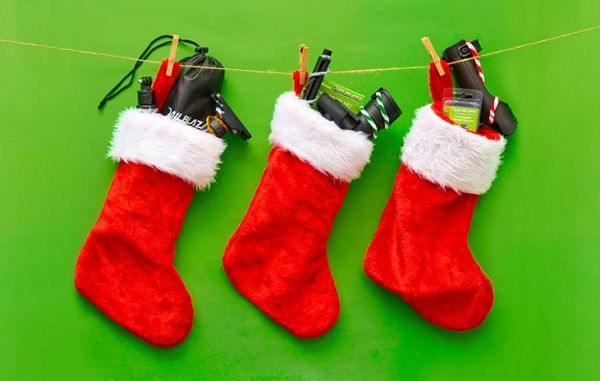 Are you stuck for ideas for Christmas presents for your loved one?
RAILBLAZA is the answer. You will be very popular when the paper is ripped off exposing the bright green packaging of their prized RAILBLAZA present.
It will sit pride of place in their pile of goodies. 
Here are some of the recommended items from stocking fillers to V.I.P's (very important presents) 
RAILBLAZA Christmas stocking fillers:

The Rod Holder II is robust, versatile, and value for money, it will hold your rod, you choose which position.  It's available either as a kit complete with a StarPort, or as a Rod Holder by itself. For spinning reels, bait casting reels, boat reels, fly reels. Allows you to fit your Rod Holder to any StarPort, SidePort, RailMount or RIBPort.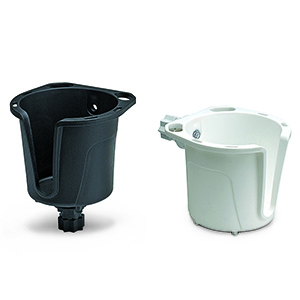 The only thing better than a cold drink on a hot day (or vice versa), is having one within easy reach while on your boat, PWC or kayak any time you want it.
 The Drink Hold from RAILBLAZA is a convenient, easily attachable drink holding accessory for keeping your drink always within arms reach on the water. Made in New Zealand from high quality, UV proof plastic. Fit to boats, inflatables, kayaks, bass boat, yachts there's no limit where these can be used.

If you want storage on your pushpit, rail, console, pedestal, inflatable tube, gunwale, or almost any surface, then the StowPod is for you. This unique design incorporates a movable partition, transforming one end to a drink holder, or leaving the entire pod open to hold larger items.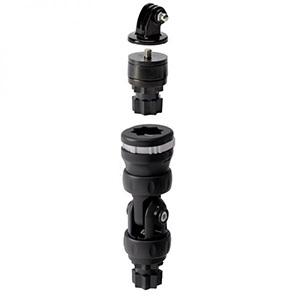 Use the RAILBLAZA Camera Mount Kit to prove to your mates that you really did land that record fish, just get them to take a look at the clip from when you hauled it on board. This compact and lightweight camera holder will hold your devices securely as you record your aquatic adventures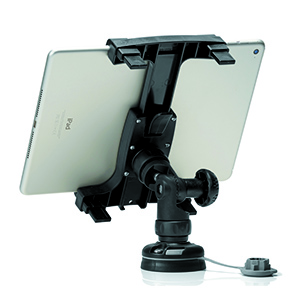 These days chartplotter, sounder and even radar output can be read on popular consumer electronics. The ScreenGrabba holds your iPad, Galaxy Tab or other touchscreen firmly, even when it's in a waterproof bag or case. It allows 360° horizontal rotation, landscape to portrait adjustment, and over 90° of tilt.
Kayak Christmas presents:
The New Zealand made C-Tug Kayak and Canoe cart sets the standard with its sophisticated style and precision design. C-Tug is the best, most versatile and durable kayak cart on the market. It carries up to 120kg (260 lbs), dismantles for easy stowing, won't rust. The only "engineered" cart on the market!

The RAILBLAZA Visibility Kit II is a must-have safety item in the kit of any kayak angler, or recreational paddler. In one convenient, value-for-money pack you get everything you need for your kayak or canoe to be seen on the water day and night.
Simply mount the StarPort HD with the supplied fastenings, lock in the 1 metre (3') Extenda Pole 1000, clip on the orange flouro flag for daytime visibility, and lock the Illuminate i360 – All-round White Navigation Light into the port on top for safety and regulatory compliance at night.
Disassembly when you're finished is quick and easy, and it will store just about anywhere.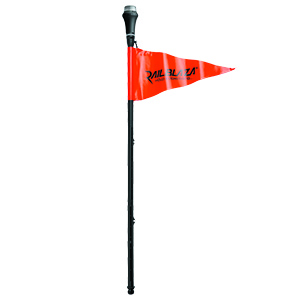 The RAILBLAZA Camera Boom 600 R-Lock is the best GoPro mount for your kayak, canoe, bass boat, yacht and/or other marine vessel.
It's not going to end well if you take a selfie stick out on the water, which is exactly why we decided to make the extremely versatile Camera Boom 600.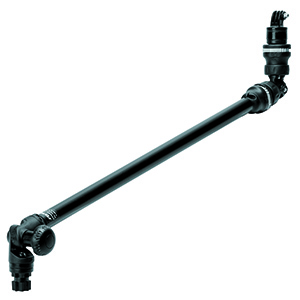 Boating Christmas presents:
– Rugged
– Lightweight
– Easily Removable.
C-TUG Dinghy Wheels are a lightweight and rugged option for transporting your dinghy up the beach, or down the boat ramp, avoiding having to carry the heavy load. Ideally suited for inflatable boat tenders or small lightweight aluminium boats.
The Dinghy Visibilty Kit is the perfect companion for small, tiller steered power boats and inflatables under 7 meters that do not exceed 7 knots. In one convenient, value-for-money pack you get everything you need to comply with the legal requirements in almost every country and territory. Disassembly when you're finished is quick and easy, and in the handy storage bag it will stow just about anywhere.
This bait and fillet table from RAILBLAZA provides a sturdy station for cutting bait and cleaning or filleting fish, which can be easily attached to your boat or dinghy.
The Fillet Table II is a table top station that can serve all your fish filleting and bait cutting needs. The rigid, injection moulded quality provides a sturdy and long lasting board that will function well for both you and your catch.
The convenient size of 525x350mm (20.8×13.8") means the Fillet Table II can be moved around and attached to multiple surfaces, including boat railings (using the RailMount 19-25) and dinghies.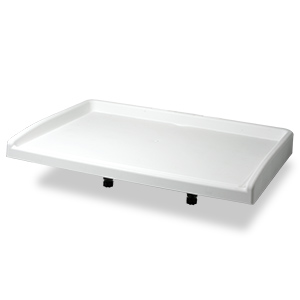 The RAILBLAZA Dive & Gas bottle holder is a strong and versatile solution for holding many size bottles and cans. From LPG & propane bottles to scuba dive bottles and gas and water cans, the Dive & Gas Bottle Holder will safely secure them all in place.
Permanent mount, or removable!
It can be permanently mounted using fastenings supplied or made removable using our StarPort mounting system, you can even mount it to the rails on your sailboat. During the install you position the brackets at the required spacing to suit the size of bottle or container you are wanting it to hold.