Today RAILBLAZA announced its official sponsorship of professional angler Ott DeFoe.
"Thrilling" (adjective) – The Merriam-Webster dictionary defines this word as "causing a feeling of great excitement or happiness."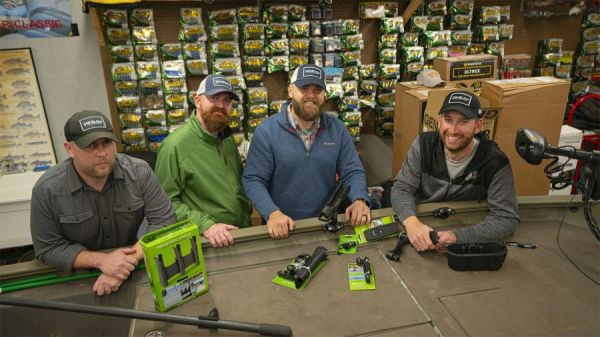 Thrilling – it's not a term used every day. Typically, this word describes rare moments in time where excitement can barely be bottled up during an incredible journey. For the last ten years, the growth and expansion of RAILBLAZA, a New Zealand-based manufacturer of marine components, has been nothing short of just that — thrilling. In celebrating this key milestone in the company's life, why not celebrate it with some equally thrilling news!
As the 2020 Major League Fishing season kicks off, RAILBLAZA is proud to announce its partnership with one of the fishing industry's premiere top talents, Ott DeFoe.
"We at RAILBLAZA headquarters are really excited to have Ott DeFoe joining our team," says Ross Pratt, CEO of RAILBLAZA Ltd. "We have been looking for a partner for some time to help us establish RAILBLAZA products in the U.S. bass boat market. Ott checked off all the boxes, and we are very impressed with his professional approach. We look forward to working with him on both pushing our existing product range, helping guide our R&D program efforts, and further strengthening our relationship with White River Marine Group."
The RAILBLAZA crew recently spent a day with Ott in his East Tennessee home. Most of that time was spent in the garage, exploring Ott's boats in-depth.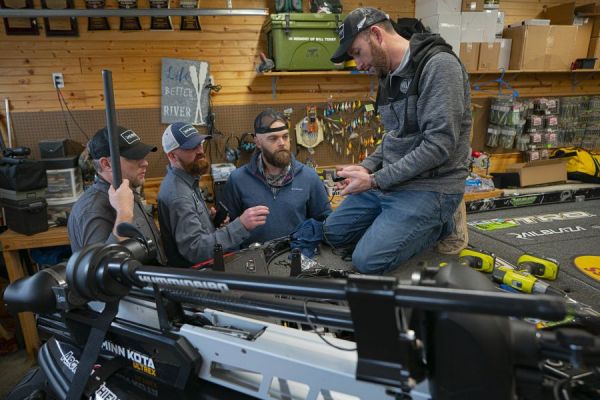 Several breakthroughs related to the Versatrack system in Ott's Tracker aluminum rig, and perhaps even more exciting were breakthroughs on DeFoe's Nitro Z21 bass boat. DeFoe put many of those items to use in last week's first Bass Pro Tour event of the season on Lake Eufaula. He finished third. DeFoe utilized StarPort™ mounts on his Nitro to capture the action on his Go Pros.
RAILBLAZA has signed on to be the presenting sponsor of DeFoe's YouTube channel. DeFoe recently chronicled his first Bass Pro Tour tournament of the season. His first third-place finish is viewable HERE
Ott was impressed with the spirit of innovation at RAILBLAZA and their dedication to growing their business in the fiberglass boat market. "These guys are really doing their homework on what boaters need each day. I have no doubt that through working together, we will bring some truly innovative and resourceful products to market that anglers will truly appreciate."
ABOUT RAILBLAZA: RAILBLAZA, based in Auckland, New Zealand, and founded in 2010, is a designer and manufacturer of marine components. Since its inception, RAILBLAZA has experienced exponential growth and now ships product to over 50 countries.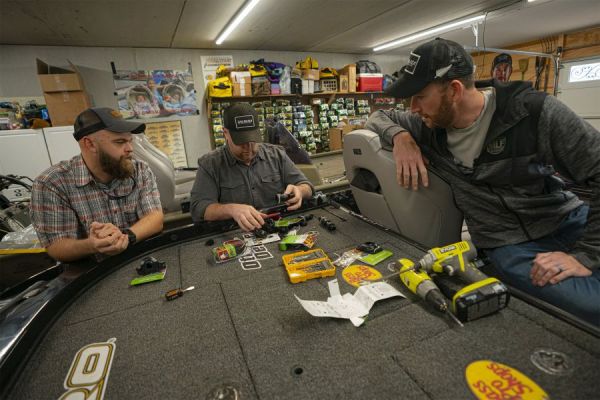 The patented StarPort™ mount gives RAILBLAZA products' unrivaled versatility.
RAILBLAZA is committed to bringing diverse, durable, and user-friendly mounting systems, and accessories that make outfitting a boat quick and easy.
Being a company built on the love of the outdoors, RAILBLAZA maintains a strong commitment to the environment. At all stages in their design process, they consider sustainability. All packaging is recyclable, and over the past three years, has introduced recycling machinery in its plastics plant, and now divert many tons of plastic each year from landfill, back into its products.
For more information, visit www.Railblaza.com
ABOUT OTT DEFOE
The 2019 Bassmaster Classic Champion, Ott DeFoe, has seven national wins to his credit and over $2MM in career earnings. He hosts the Hunt for Monster Bass on the Outdoor Channel and competes on Major League Fishing's Bass Pro Tour. He lives in Blaine, Tenn. with the wife and three children.
Ott DeFoe Shares How He Uses TracLoader On His Tracker Boat
In this video, RAILBLAZA Pro Ott DeFoe shares how he is using the TracLoader mounting and accessory system on his Tracker Boats VersaTrack system. Tool-free installation to Tracker VersaTrack system.