We recently posted the release of our new Pro Series Camera Booms and wanted to follow it up with some new videos and pictures to show you why this is the most versatile option for holding cameras on your kayak, Stand up board, boat or any other craft.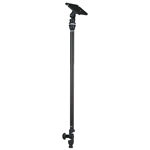 Camera Boom 600 is great for those over the head shots and where you might like more distance for those still shots. There is already some fantastic videos on YouTube from owners of the Boom 600 and we cant wait to see what even more unique footage this new version allows.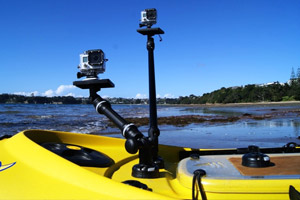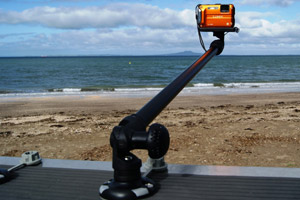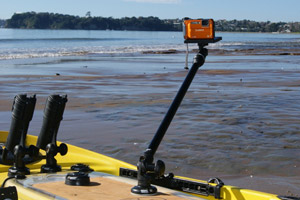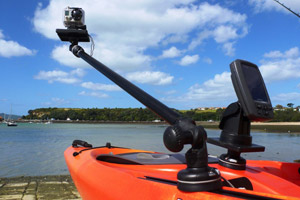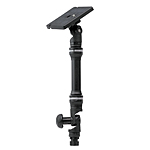 Platform Boom 150 is a very versatile option giving you a 4 in one mounting option. both of the Pro series booms offer 5 axis of adjustment, the 5th axis is for horizon correction, so no matter where you have the StarPort mounted you can always get a level horizon with a slight adjustment at the top platform.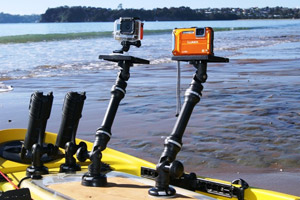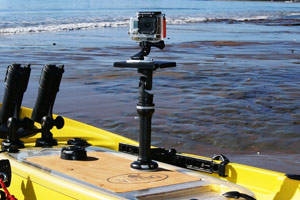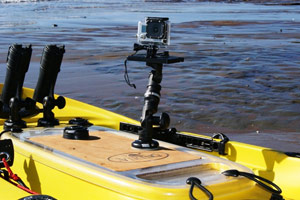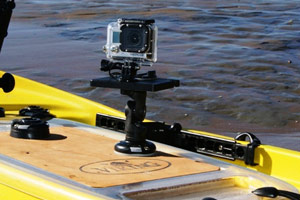 The top  adjustable platform on both booms is also incredibly versatile. The new material makes it easy to attach mounts like the peel and stick options on the GoPro, the 1/4″ camera thumb screw comes standard making it easy to attach your compact cameras and use tripod attachment mounts. The platform is 100mm x 100mm (4″ x 4″) which is a great size for mounting 2 cameras, really the options are endless..In the pics below we have mounted a Panasonic Lumix for getting those still shots next to the gopro used for filming and again 2 GoPro cameras so you can shoot forward and behind on the same scene..in another shot we show how you can mount 2 GoPro cameras pointing in the same direction for those that like to film using different video or still shot capture modes, again the possibilities for your next production are endless…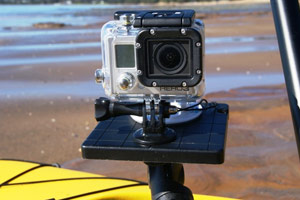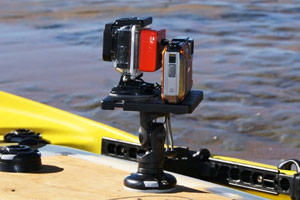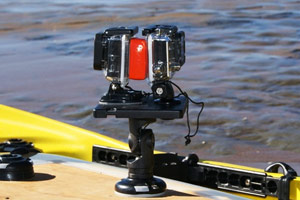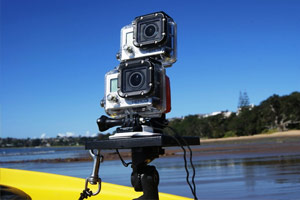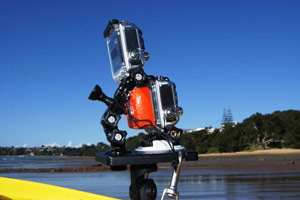 The platform also has 2 attachment points, we recommend the use of a leash, both leashing the Booms to your kayak and leashing your camera.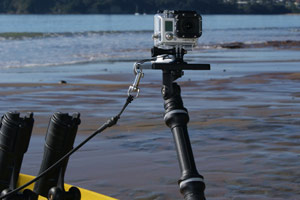 Another way to get even more height is the remove the top platform from your boom and plug it straight into the Telepole 1000 (the image below shows the Boom 600 & Telepole 1000 together)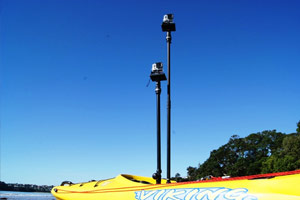 To Find out more click on the Boom images see our product pages for Camera Boom 600 & Platform Boom 150