In this interview with Mark Johnson from Horizon and Stessl boats on the Gold Coast, we find out more about the exciting new development that will now make their range of boats RAILBLAZA TracLoader ready. Meaning boat owners can now fit their boats to suit without drilling any holes. Mark also shares a little more about the aluminium boat building process with a walk through the factory documenting each step in the process.
Watch the video interview below and learn more
Horizon aluminium boats have been going for 27 years now it is a family-owned business.  We acquired Stessl boats in 2016 expanding our stable. Aluminium boat building is a really dynamic form of boat building innovation is our catch cry, we're constantly looking for ways to improve boats and to make them more user-friendly.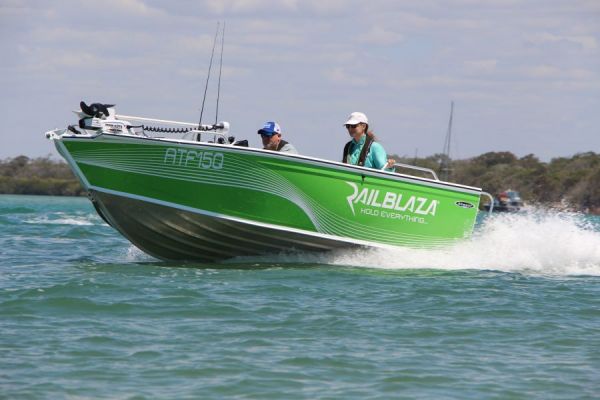 We are really pleased to have been able to work with RAILBLAZA in New Zealand to develop a new TracLoader system which is going to be fitted standard to all the boats. The advantage of this system is tool-free anybody can do it and changes can be made continually to it.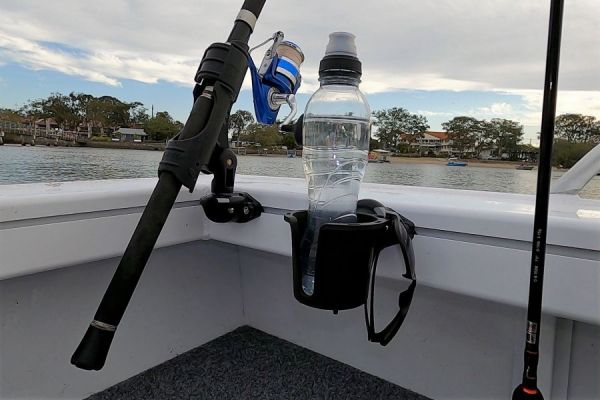 Tool-Free Solution To Fitting Out Your Boat
In the factory, we build production boats and we try and accommodate everything that the customer is looking for but when somebody gets their boat they have a particular need they want to put a rod holder in a certain place a fillet table etc and that's always difficult in a production company without having to drill holes or pre-think it. Sometimes you can only decide on that when you get the boat and you see how you're going to use it.
This system that we've developed with RAILBLAZA will enable you to clip fittings in and move them to wherever you want on the boat. The TracLoader system has been used successfully in boats in America and we're pleased to be first to market with it in Australia.
TracLoader StarPort & TracLoader SidePort 
Right now we have orders going right out to next year and we're currently fitting all of this track extrusion so that all boats going out into the factory will be ready for RAILBLAZA fittings. As part of this arrangement, we will be working with all of our dealerships and a full range of accessories designed for different applications will be available through the network.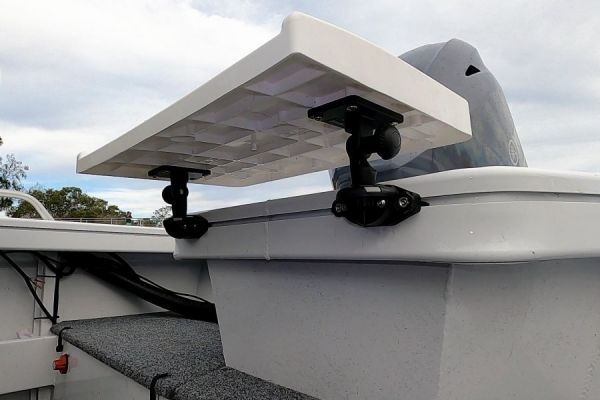 How long does it take to make an aluminium boat?
On average from the start of the process to out of the door is about a 6-week process, that varies obviously with the size of the boats, if we have a lot of big boats going through the factory its a slightly slower process. If we have a lot of small unpainted boats they go through a lot quicker, but all up it is about a six-week turnaround from a raw bit of aluminium to delivery out of the door.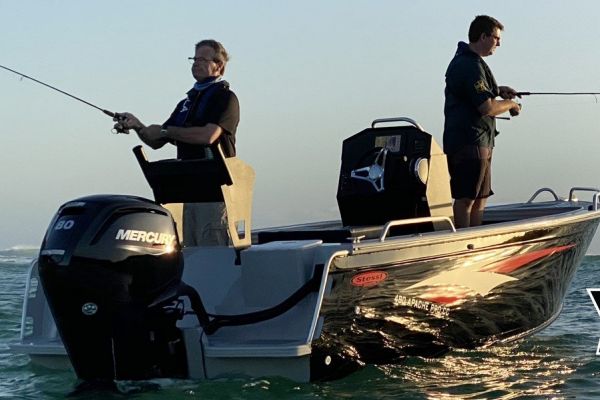 We use all modern machinery, but every single boat is hand-built for the most part, the dimensions are fractionally different so no two boats are identical. Every single staff member has a part in building that boat from when it comes in as a coil of aluminium (in the press boat range) and from that coil it goes on to a CNC router it goes through a tacking jig, it goes through to hull welding, into a builder, into paint prep, through to paint & into fit-out and then it's fitted out and off to a dealership for motor and other bits and pieces.
We have 30 staff here and they're all passionate about it, it is a great dynamic industry we get to modify adapt innovate create something that we're all immensely proud of.
Mark Johnson Horizon, Stessl Boats