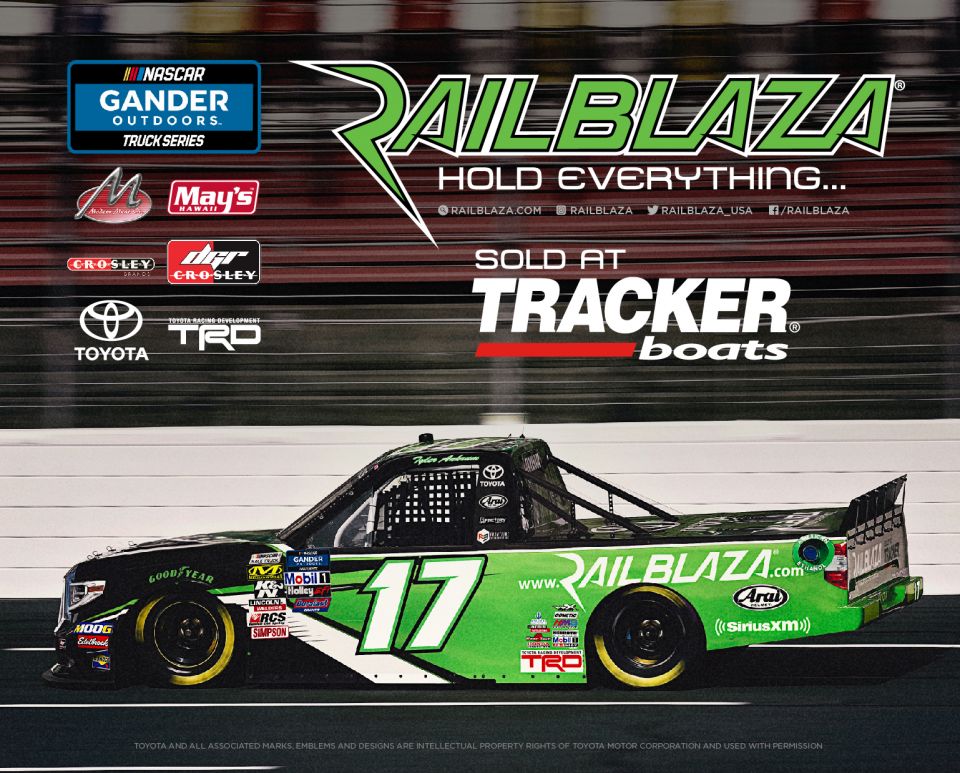 Because Fishing & Racing go together
This year we have taken the opportunity to partner with an up and coming Nascar racer by the name of  Tyler Ankrum, turns out he loves fishing too and  will be sharing his fishing adventures from his Tracker Boat over the next few months so we thought it a great way to introduce Tyler to the RAILBLAZA community through his BIO – Read below and be sure to follow our Instagram & FaceBook feeds for updates on his racing results.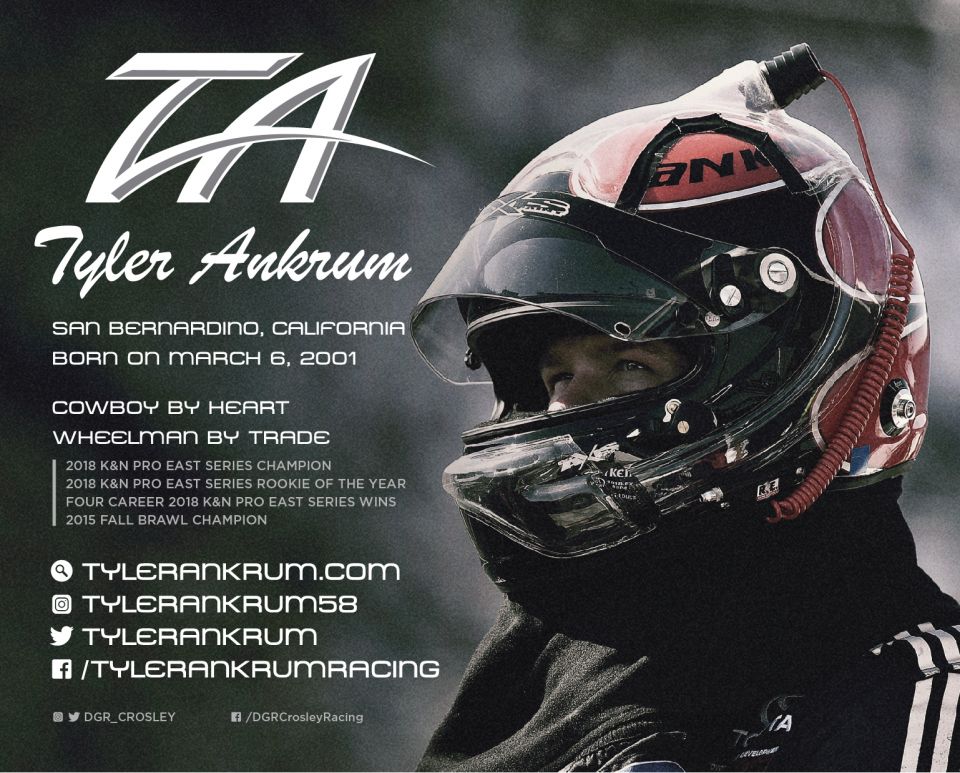 TYLER ANKRUM BIO
Tyler Ankrum was born on March 6, 2001 in San Bernardino, California. His racing career began at the young age of nine when he first got behind the wheel of a Quarter Midget. He collected a considerable amount of wins and championships before making the leap to full-sized USAC Ignite Midgets in 2014.
That same year, Tyler was also introduced to Late Model racing. Tyler competed at some of NASCAR's toughest and most historic race tracks and took home the NASCAR Whelen All American Series Virginia Rookie of the Year award, contributing with 14 top ten finishes and 1 win.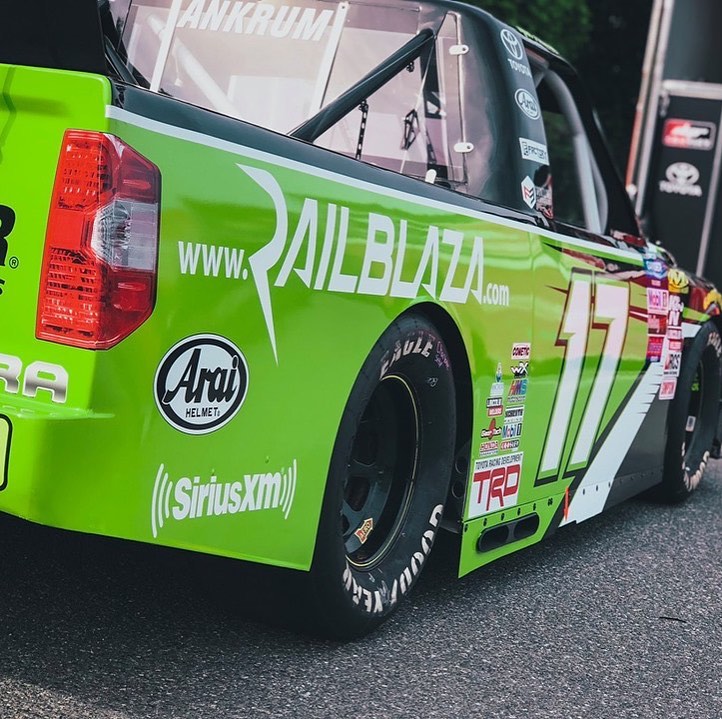 In the fall of 2014, the Ankrum's decided it was time to fully commit to a racing lifestyle. Tyler and his mother (Michelle) relocated to Mooresville, NC to focus on racing, while his father (Rick) and sister (Lauren) remained in southern California. Tyler competed in a Super Late Model from 2015 through 2017.
In 2018, Tyler joined DGR-Crosley in the K&N Pro East Series. This is where Tyler won 4 competition races, the 2018 K&N Pro East Series Championship title, and was awarded the 2018 K&N Pro East Series Rookie of the Year.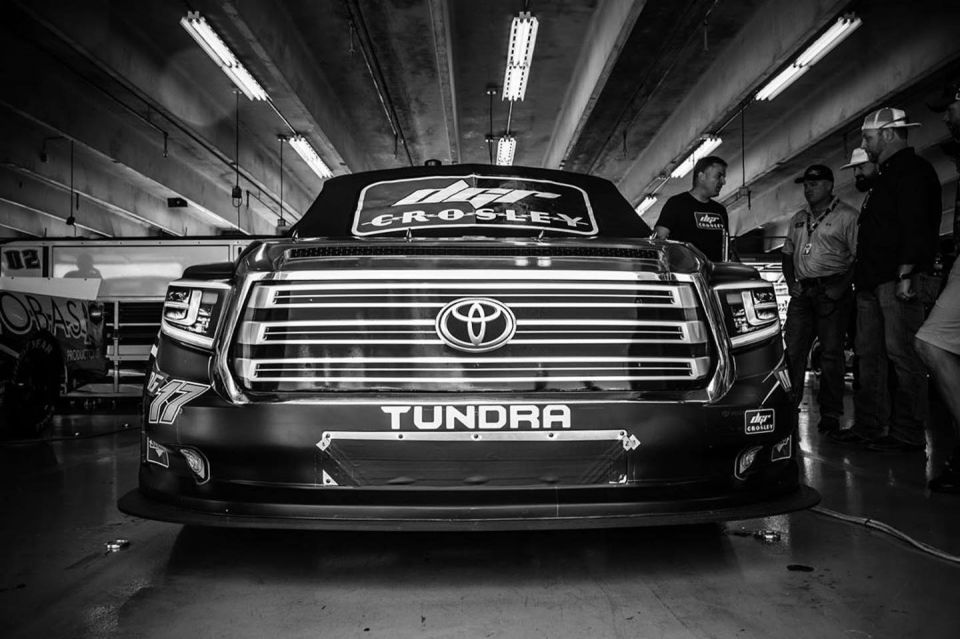 Tyler and DGR-Crosley continue to be a competitive force in the 2019 NASCAR Gander Outdoor Truck Series with 2 top-ten finishes in only five races.
When Tyler isn't at the track, you can find him fishing, hunting, and caring for the livestock at the Ankrum farm in Mooresville, NC. As a recent High School graduate, he is eager to continue his studies in the fall. For now, Tyler's main focus is on the race truck, and what he can do from behind the wheel to take the checkered flag.