If you're searching for strong, high quality, easy to use accessories for the Versatrack gunnel in your Tracker Boat you may have discovered there are very few options that are easy to install, easy to use, offer a variety of accessories and are high-quality products that will last many summers.
The RAILBLAZA TracLoader StarPort Mounts and Accessories are the answer you're looking for. They're perfect for your Tracker boat versatrack gunnel mount and are made of high quality, UV stabilized, fibreglass reinforced polymers. TracLoader requires no tools to install, can be repositioned anywhere on your Versatrack in seconds and the options for accessories are endless from drink holders, rod holders, cutting boards, fishfinder base mounts, bimini mounts, camera mounts and more.
TracLoader mounts for Tracker Versatrack – Mount in seconds -No tools required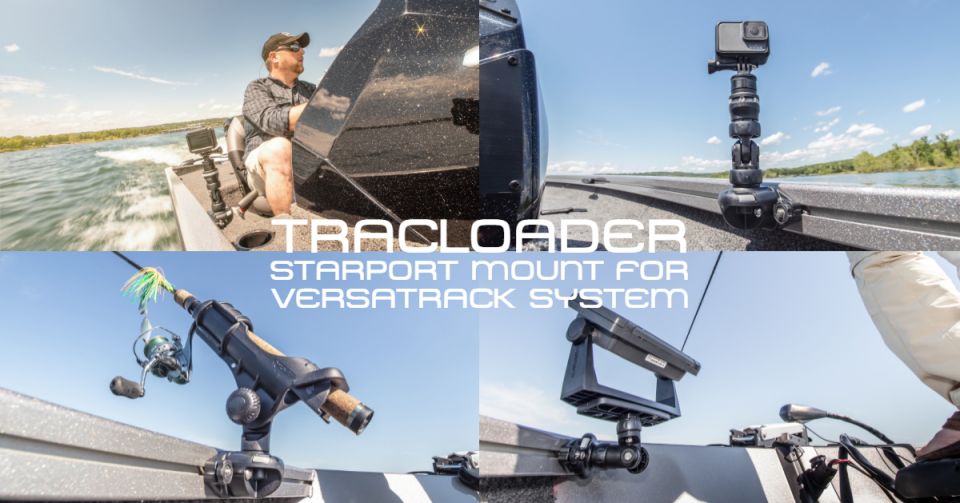 The fun starts with choosing the right Tracloader StarPort mount for your Versatrack system. There are 3 different mounts for your Versatrack and neither require tools to install. Once in place, it allows you to fit and swap out our full range of RAILBLAZA accessories. The mounts are…
 TracLoader SidePort Base which offers a mount horizontal to the gunnel  
TracLoader StarPort Base which allows a mount vertical to the gunnel.
TracLoader 45 StarPort Base which allows a mount in 45 degree angled track
How strong is RAILBLAZA? 
"RAILBLAZA TracLoader and accessories are made 100% in New Zealand from high quality, UV stabilised fibreglass reinforced engineering polymers. We took some StarPorts to the university materials lab, and it took more than 600 pounds of force to break them!" Our materials are selected first for strength, functionality and durability, and then with environmental goals in mind also. 
Best Rod holders for Tracker boat Versatrack system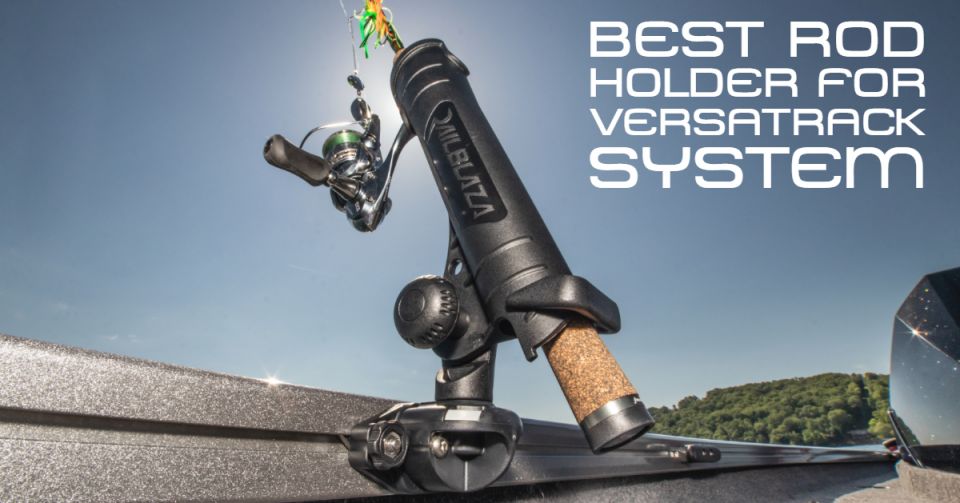 Best Rod holders for Tracker boat Versatrack system
RAILBLAZA have an extensive range of rod holders and extenders to suit all rod and reel combinations from fly rods, spin, overhead and bait casters for your Tracker Versatrack system. All rod holder options and extenders are fully adjustable.  With UV stabilized, fibreglass reinforced polymers your rods will always be safe for many summers when RAILBLAZA rod holders are looking after them. If Your looking for Rod holder solutions for your versatrack read more detail of the rod holder options HERE
Best Fishfinder Base Mount For Versatrack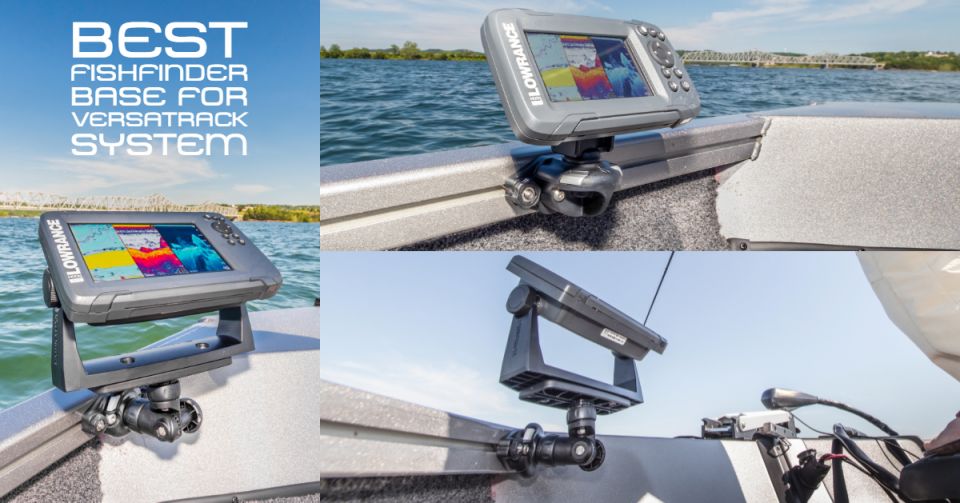 Fitting a fishfinder to your Tracker versatrack has never been easier with the extensive range of RAILBLAZA fishfinder base mounts available. Our extensive range of fishfinder mounts will fit all the major brands including Humminbird, Lowrance, Garmin & Raymarine Simply click the slide lock to install or remove the fishfinder at any time for repositioning or storage – See the full list of fishfinder mounting options for  HERE
Cutting Board For Versatrack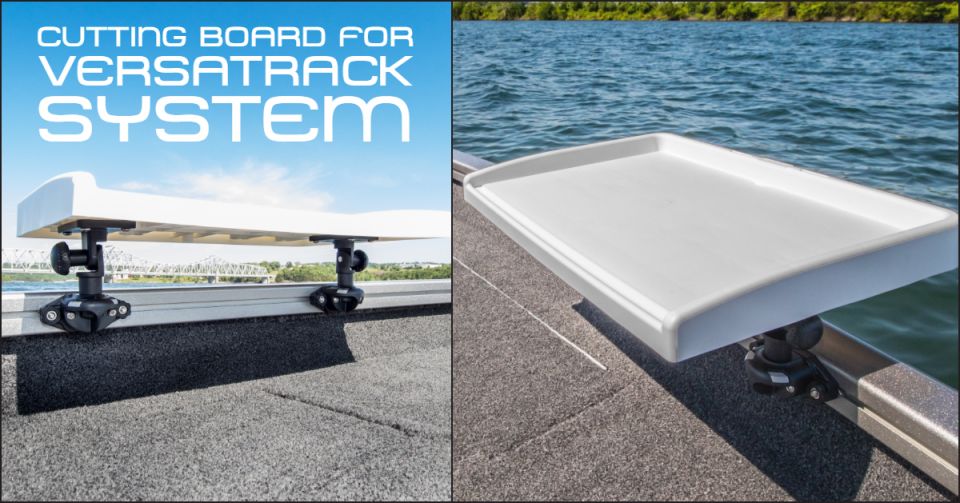 This cutting table from RAILBLAZA called the Fillet Table II provides a sturdy station for cutting bait and cleaning or filleting fish, managing tackle and is a general all-round work platform. The convenient size of 525x350mm (20.8×13.8") means the Fillet Table II can be moved around and attached to multiple surfaces and will work extremely well with the TracLoader SidePort mount in your Versatrack system. Find out more HERE
Safety / Nav Lights for Tracker Boats Versatrack – No hard wiring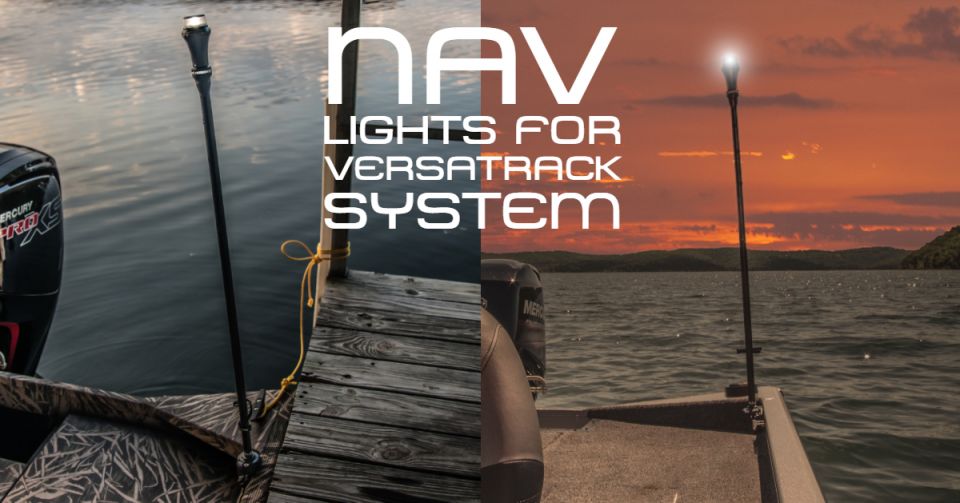 RAILBLAZA has a range of Nav light options and all are self-powered with AA batteries meaning you can mount them anywhere you have a Versatrack StarPort Mount. Plug them into the mounts as required, relocate around the boat to any mount and easily stow away when not in use. Port StarBoard options and all-around white light options with extenda poles that have 3 different height settings. Find out more by clicking any of the product images below
Bimini cover mounts for Versatrack
Bimini covers are a great way to stay protected from the weather, sun or rain, when out in your Tracker Boat. Often it can be a hassle to fit or remove requiring tools or replacing fittings that have corroded. Neither of these things is a problem when using the bimini clevis from RAILBLAZA, simply the quickest and most reliable way to remove or install your bimini cover.  Add the Bimini Clevis to your Tracker Bimini Cover,  TracLoader StarPorts mounted to your Versatrack and its a simple process to attach and remove the bimini.  Watch the demonstration video and find out more HERE 
Versatrack DIY options like – Downrigger Platform Mounts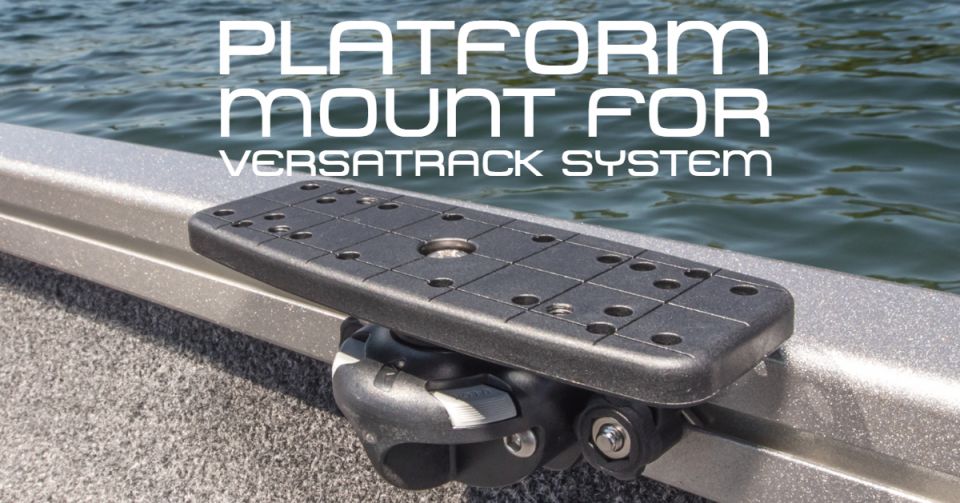 RAILBLAZA has been compared to Lego – but for adults! The reason for this comment from RAILBLAZA fans around the world is the endless number of adaptors, platforms, extenders and many more accessories available in our range that make it so easy to adapt a solution to your problem. For example a common DIY project using the RAILBLAZA mounts and platforms is to create an easily removable solution for downriggers on the versatrack system. You can find out more about the full range of products HERE