RAILBLAZA Pro Team member Chris Castro and Co. beat out boaters on kayaks again, and this time product positioning plays a huge role.
History in the making
A little over a year ago I became one of the world's only known kayak angler to compete and win out tournaments against million-dollar machines offshore with my kayak. Since then, my goal was to bring it full circle to attempt similar results inshore.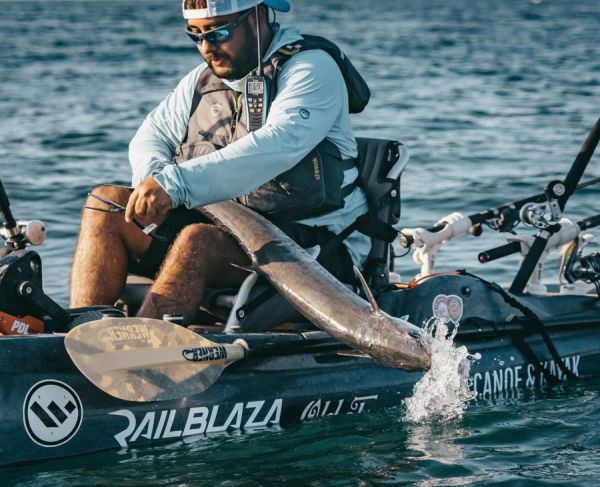 Never tell me the odds
The battle ground would be chosen wisely in a game of speckled trout fishing. My friends and I would enter a Texas shootout tournament called The Artificial Showdown. This competitive event would be against not some, but the best guide and non-guide anglers along the coast. Trout fishing is a far different game for a kayak angler. Our ability to mount electronics like a boat yet sneak up like a wade fisherman, is a deadly combination. Yes, a boat can cover more ground and wade fish in tandem, but those are the odds we picked.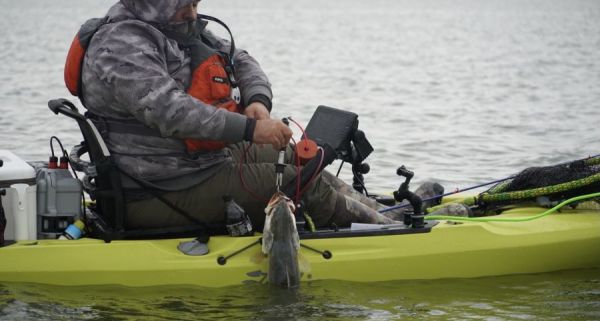 Tactics
What we can do that no shallow water boater nor wade fisherman can do is utilize stealth, mobility, and technology into one dissecting platform without having to jump ship. The RAILBLAZA Fish Finder Mount R-Lock R might sounds like a want, but for me it is a need. When I am hunting for tournament trout, I am mentally preparing for 800-1000 cast per day. This type of continual punishment on the shoulders will have you begging for little differences that go a long way. Comfort is essential at this point, and my mount allows me to shift and tilt my approach whether I am sitting low, high, or standing up to fish around structure.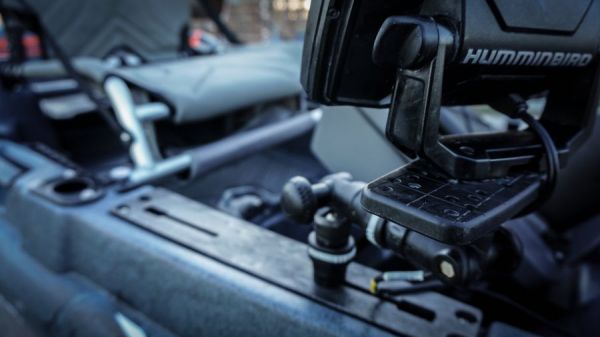 A few of these fish where targeted using side-scan and boated by casting towards fish off the imagery. A small functionality that went a long way nearly paying out 21,000 US dollars, but we missed first place by less than a pound. We held third place becoming the first and only kayak angler team to ever achieve a podium walk against boaters on a professional series event. One for the history books, and by the looks of it, another podium walk against the machines.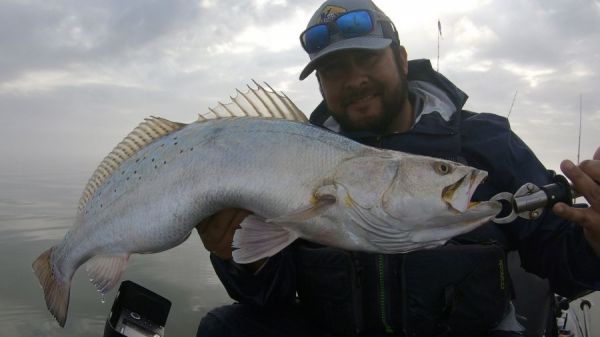 Product Details
The RAILBLAZA Fish Finder Mount R-Lock R is a platform for mounting fish finders or chart plotters with U shaped brackets, making them easily removable. All that remains on the deck once it's removed is a low profile RAILBLAZA mount. This 3 axis mount has friction joints top and bottom featuring R-Lock lockable joints.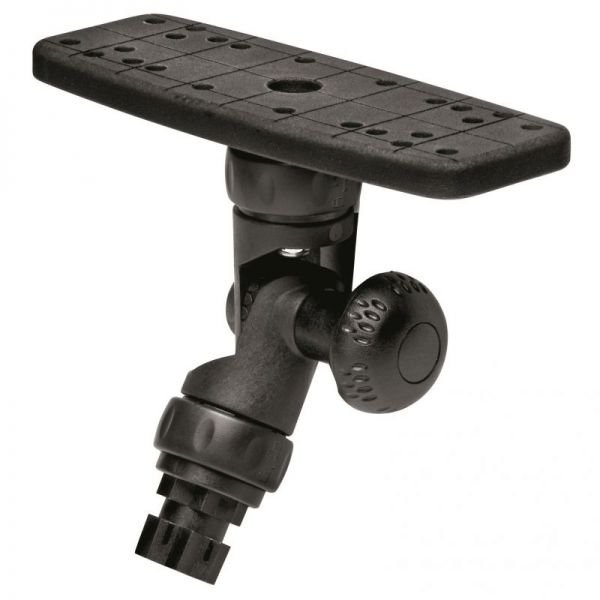 The center joint is fully adjustable in 15-degree increments. Will hold fish finders up to 3.3 lb. Mount on angled surfaces and have your display level. Also with the correct RAILBLAZA mount, you can mount your fish finder on a rail, or inflatable tube! The RAILBLAZA Fish Finder Mount R-Lock R with any RAILBLAZA StarPort mount.