Ever wanted to know a little about how your boat is made?  Join us in this boat build walkthrough showing the aluminum boat building process at the Horizon & Stessl Boat factory on the Gold Coast, Australia.
In the video below the factory manager, Mark Johnston answers our questions & shares the boat build process from the time of order through to delivery of the boat to the dealer. 
How long does it take to make a boat?
The process starts with the dealer placing an order which gets scheduled into production through the below steps, this is roughly a 4-6 week process but that can vary widely depending on the size of the boats going through the factory and the number of orders so that's just a general guide. Smaller unpainted boats can go through a lot quicker, but all up it's about a 6 week turn around from a raw sheet of aluminium to delivery out the door to the dealer.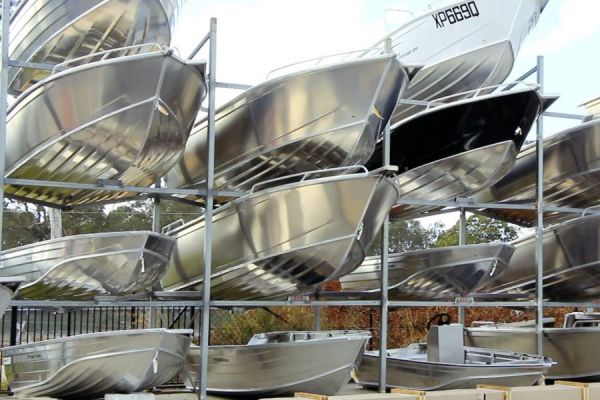 What are the steps to building an aluminium boat ?
The aluminium comes in a coil which is cut to lengths and parts for the particular boat its also put through a CNC router which cuts out the aluminium, it goes through the machine press. These parts are then all stacked together with the order.
Then the order gets sent to a tacking jig, through to a hull welder then on to the boat builders bay where it's then prepped for paint. The boat is then fitted out with floors, consoles, storage etc.. and then sent out to the dealer.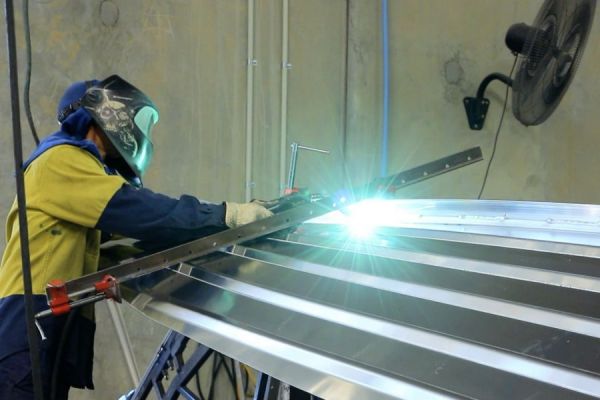 Horizon aluminium boats have been going for 27yrs now, every single boat is hand-built, the dimensions are fractionally different, the temper of the aluminium has an effect the shape of the boat so no 2 boats are identical. We have 30 staff in our factory and every one of them is involved with the build of every boat in some way. They are all passionate about their roles and really take pride in being part of the boat building process.