If your interested in Fly fishing from a Stand up paddle board (SUP), these pics and video of QLD angler Shane Bretz fishing for QLD Bass from the Native Watercraft Versa SUP will give you some great ideas for how its done.
The Versa SUP lends itself well to adding RAILBLAZA mounts and accessories using the trac system, the polyethylene construction means drilling into this SUP to fit other StarPort mounts is easy to do but those that have epoxy SUP's can also use our RIBPort mounts to attach a StarPort mount (see how this is done HERE) .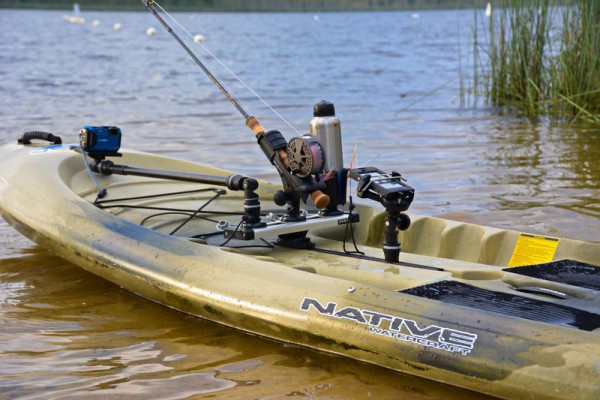 Rigging camera mounts, rod holders and more to our SUP for fishing could not be easier when you have the track mount system built into the SUP like this Versa Board from Native Watercraft.
The StarPort HD mount is fitted using the StarPort HD TracMount Kit and the Mobi Mobile device holder is fitted using the MiniPort TracMount.. 2 completely tool less mounting solutions for your SUP if fitted with track.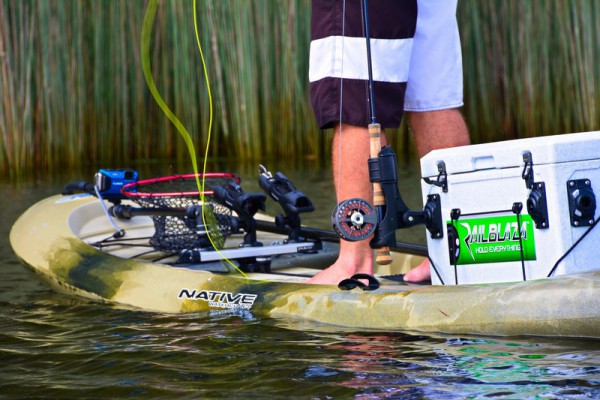 TracPort 350  fitted to the front with Camera Boom 600 and 2 x Rod Holder II. StarPort HD and Rod Holder II fitted to the esky or cooler
Showcased here is the use of our StarPort mounts on the Esky/cooler box.. a great way to add Rod Holders and more to your fishing SUP or recreational SUP without needing to attach anything the the SUP itself.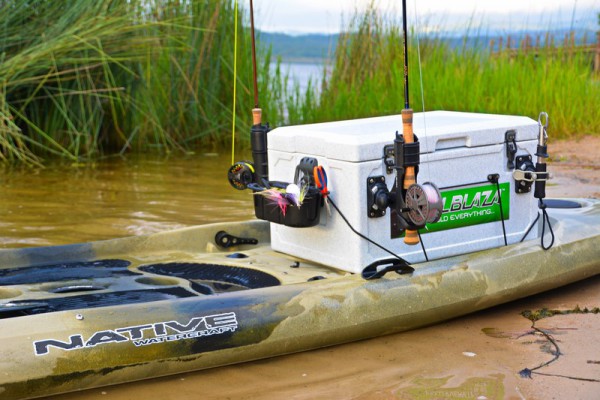 Secure fly rods, tackle and more to your esky or cooler with RAILBLAZA StarPort mounts and accessories for any easy way to rig your SUP for fishing. 
In this pic we have the StowPod mounted for holding tackle, Rod Holder II for Fly rods and G-Hold 50mm for fish grips. These are all secured using StarPort HD mounts fitted direct to the Esky or cooler.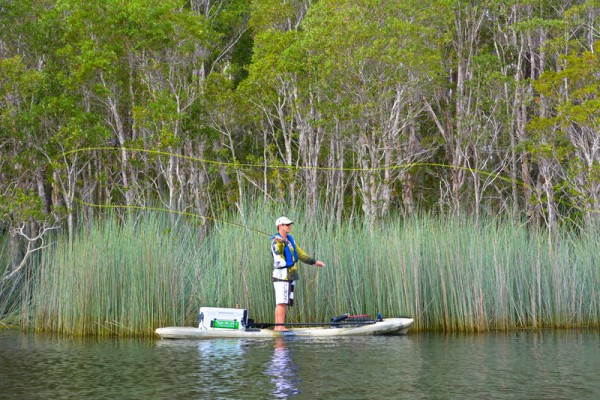 SUP fly fishing for Bass with Shane Bretz . With Native Watercraft Versa Board… send us your questions if you want to know more about the products used on the video above and how to rig your SUP for fishing. .. leave a comment below and we will reply. Thanks RB