In this RAILBLAZA feature blog we are showcasing the many mounting and accessory options available to QUINTREX boat owners. Australia's leading manufacturer of aluminium boats, Quintrex have a huge range of boats to suit every need and budget and our mounting system fits hand in glove with all models. The unique StarPort system's interchangeable design means you can reconfigure  your cockpit to suit the occasion with one click of the StarPort slidelock.
Versatile, easy to use and value for money, our  mounts & accessories are a great solution when looking to enhance your boat. Whether you're rigging your Quintrex for fishing, need to hold mobile devices like phones, tablets, sounders & cameras, or just need to organise the cockpit area with a few practical storage options…RAILBLAZA have an option for you.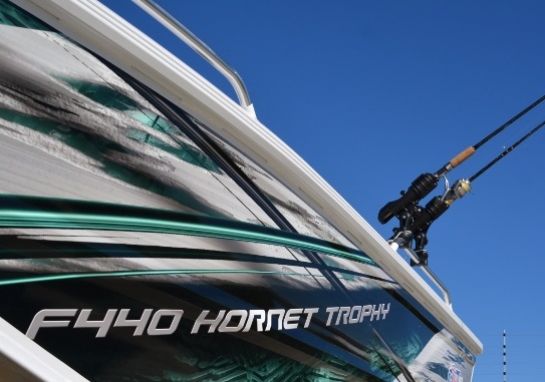 (Rodholder II mounted to Railmount 19-25 in a matter of minutes with no more than a screw driver)
Pictured below are fit out examples on some of the latest models out of the Quintrex factory, 390 Explorer, F440 Hornet Trophy &  530 Top Ender… but the rigging only starts there! Cabin Boats, Centre Consoles, Bow Riders no matter which Quintrex you own we are confident you will find a need for RAILBLAZA, check out the full range of Boating Accessories & Mounts HERE (All RAILBLAZA products are manufactured in New Zealand)
TracWedge StarPort Mounts
Add accessories like fishfinders, bait boards, rod holders and more to your Quintrex aluminium fishing boat using only a screwdriver. The RAILBLAZA TracWedge enables the easy installation of StarPorts and SidePorts into the gunnel tracks on most Quintrex Models with gunnel channel.  Now also compatible with larger channels on models over 4 metres.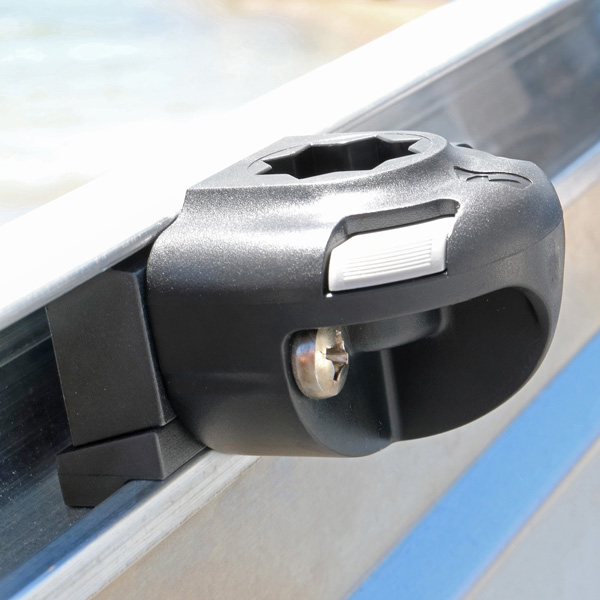 StarPort Mounts
Surface mount or Railmount the StarPort mounting system will make it possible to hold your favorite accessories and help organise your working area. All RAILBLAZA mounts are supplied with stainless fasteners and fitting guides.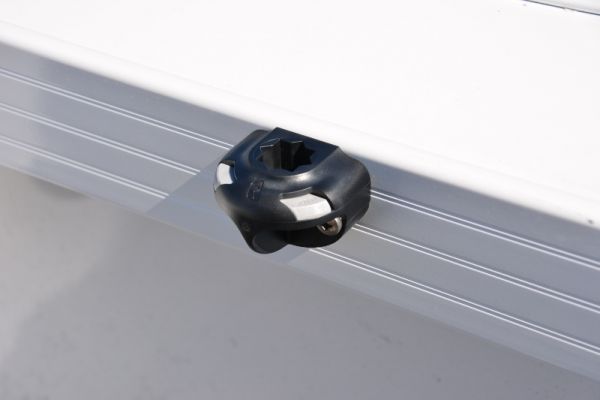 SidePort Mount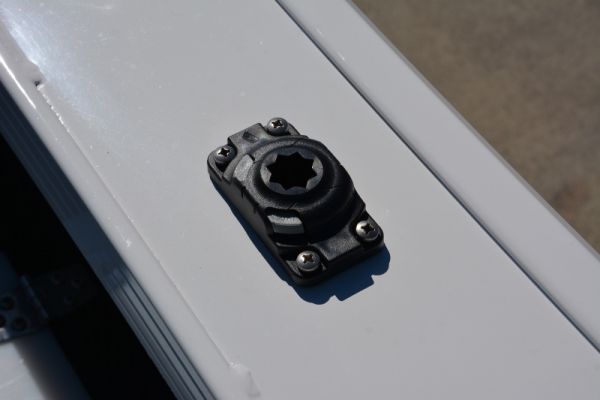 StarPort HD Mount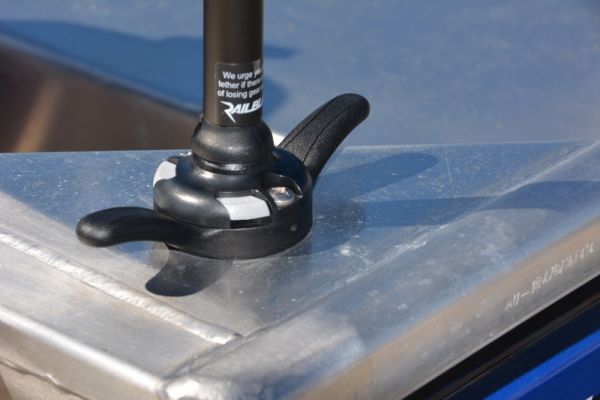 CleatPort Mount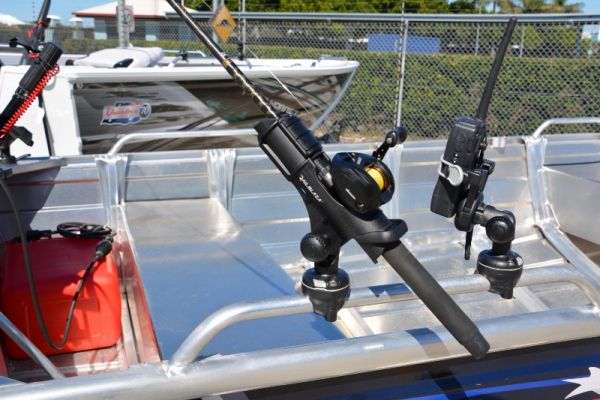 RailMount 19-25
Mobile Device Holders
Hold fishfinders, mobile phones, tablets, cameras and more with our range of accessories designed to keep your mobile devices secure and at easy reach.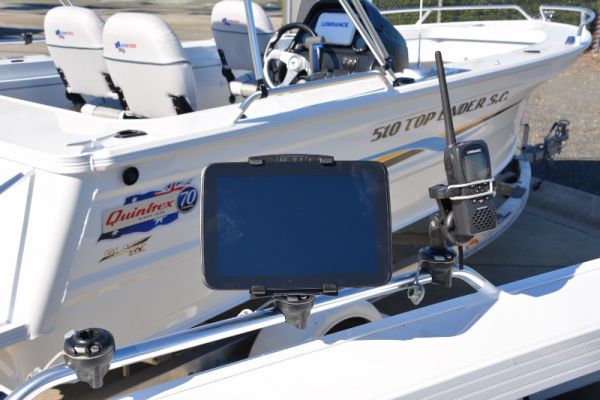 ScreenGrabba iPad/Tablet Holder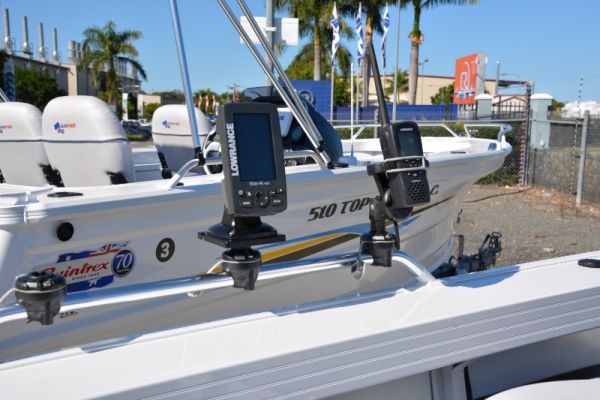 Mobi Universal Mobile Device Holder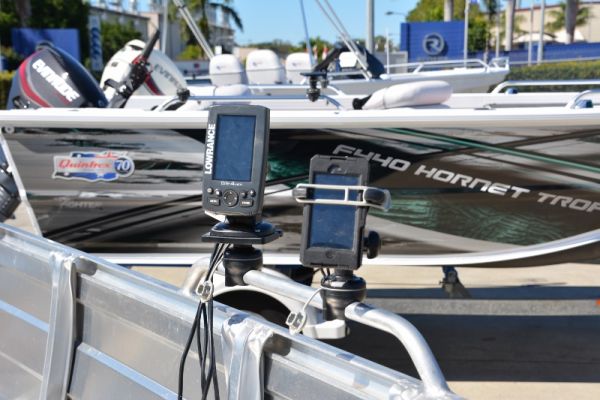 Rotating Platform for Sounders and more
Rod holders, Bait Boards, Tackle organisers and much more…
Rig your Quintrex for fishing and get organised with RAILBLAZA accessories, from adjustable rod holders, bait boards, tackle storage, battery powered nav lights and more. Check out the full range of Boating Accessories & Mounts HERE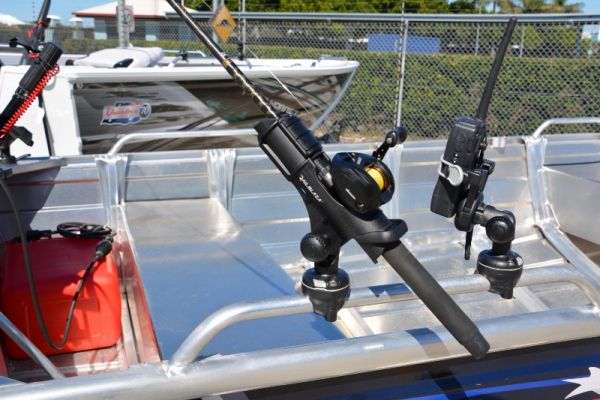 Rod Holder II adjustable rod holder suits all rods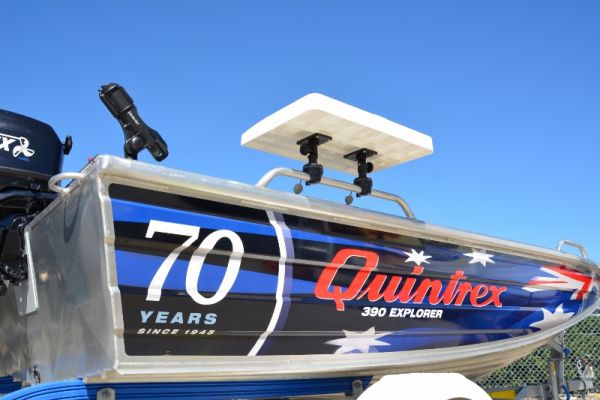 Fillet Table II , re-position to any pair of StarPort mounts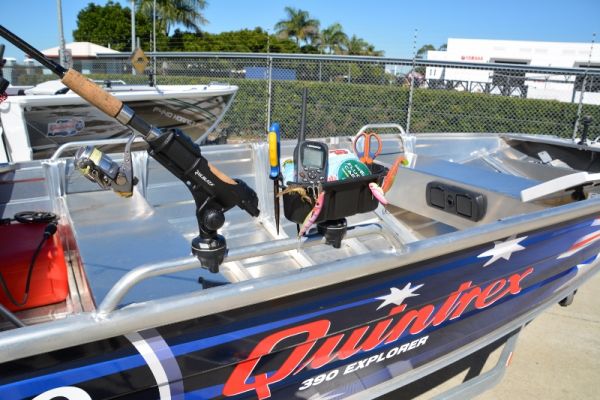 StowPod The Transferable Storage Pod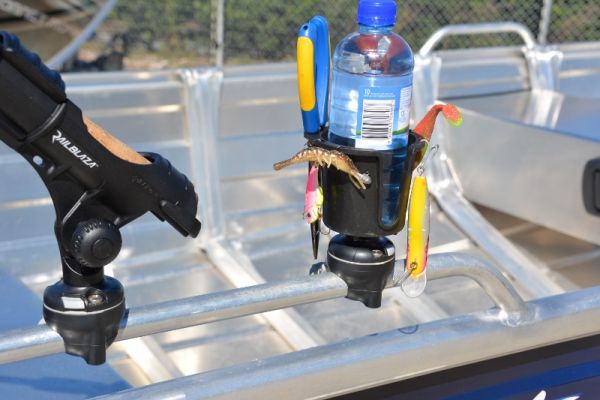 DrinkHold, much more than a drink holder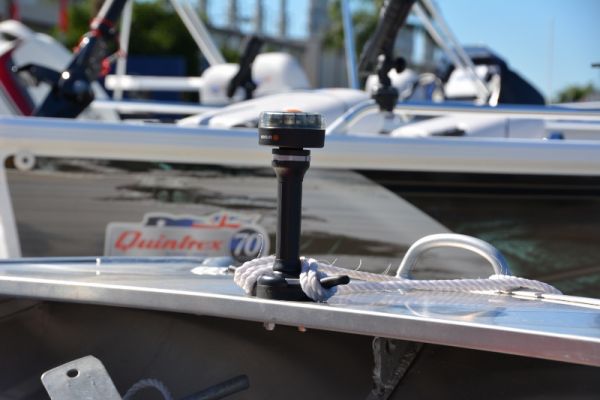 CleatPort showcasing the versatility offered with the RAILBLAZA system