What is the build-up? Pro staffer Charlotte Klose shares a little info on what is arguably the most anticipated period of the year for all anglers living in Australia's Northern Territory, including Charlotte who cant wait to get into some of these big Barramundi again this season.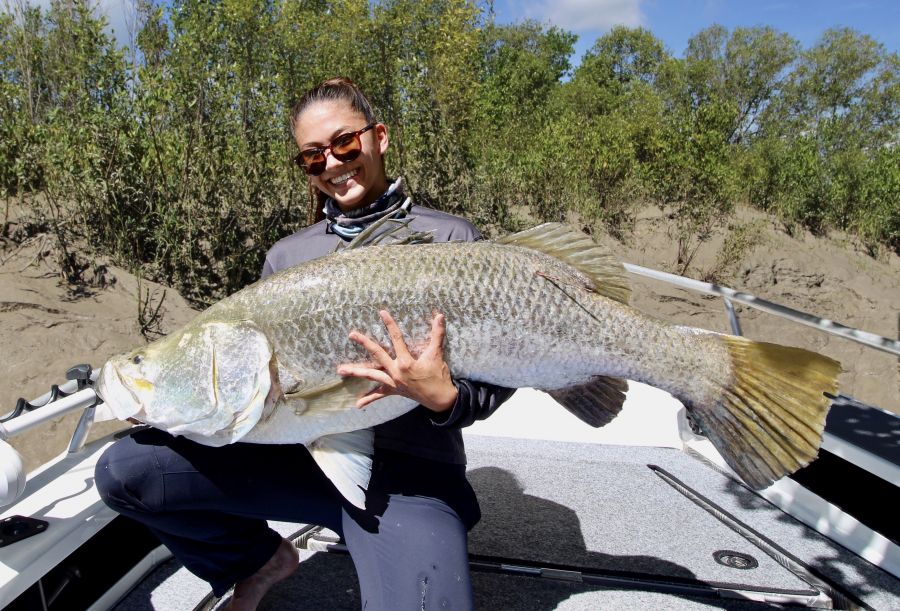 The 'build-up' is what Territorian's call the transitioning period between the Dry Season and monsoonal Wet Season. This period occurs between October and December, where the humidity builds before the rain comes.
The build-up produces some of the most insane Barramundi fishing in the NT. As the heat and humidity increases so does the Barra activity, particularly around river mouths, coastal creeks and estuaries.
The Barramundi breeding season begins roughly around October every year, this means all the big breeding females and smaller males (usually around 80cm or below) congregate around coastal areas and river mouths to spawn.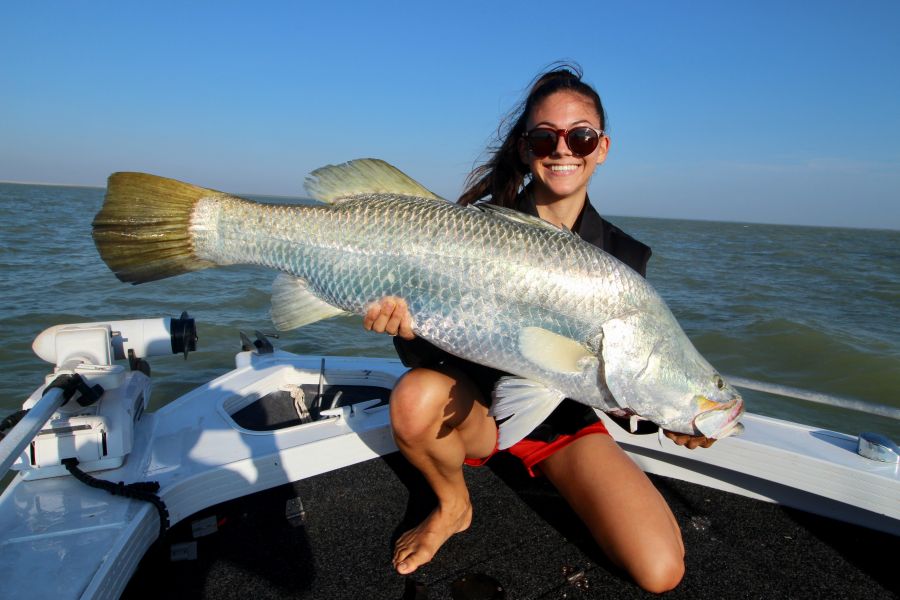 Trawling is one of the most popular and effective fishing methods in the NT during the build-up. This method works extremely well as the fish are actively spawning and feeding higher up in the water column. Trawling allows you to cover a large area of ground in a short period of time, this method always produces quality fish and numbers.
When trawling for larger fish I always use products I have 100% faith and reliability in RAILBLAZA Rod Holder's, they are the strongest and most durable, value for money rod holder on the market. I have had rod holders fold over from the sheer force of a big Barramundi hit, RAILBLAZA hasn't once failed.
Recommended gear and lures: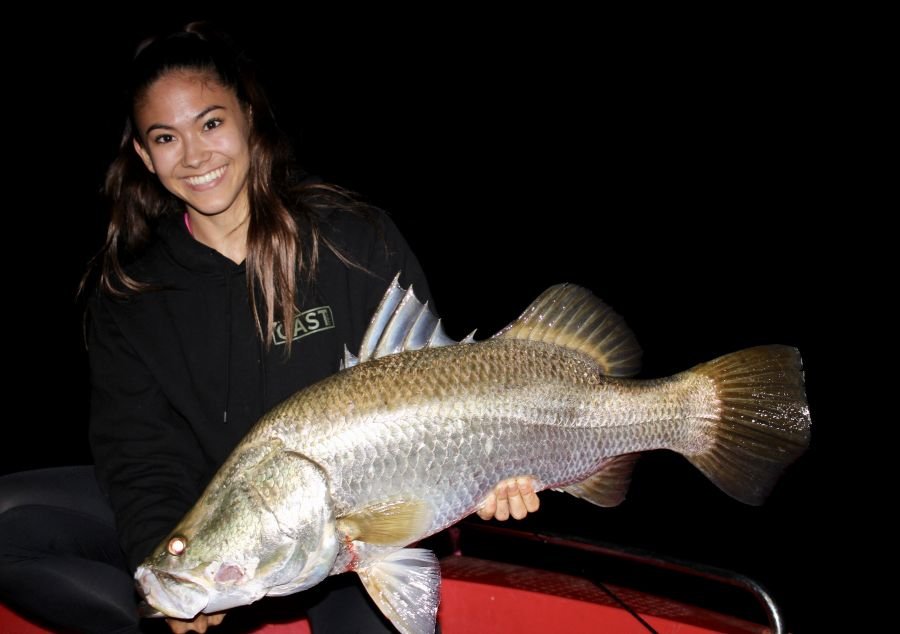 For trawling, I use Daiwa Tatula and TD Black rod's paired with Tatula 200HS reels. These reels have a large braid capacity, I fit 180m of 30lb Suffix and have 5kg of drag, plenty of line and drag to play with on bigger fish.
For trawling, I run Galis fluorocarbon leader in 80lb. I won't run anything but fluorocarbon as Barramundi have very abrasive lips and Gill Rakers which can chafe through even the heaviest of leaders. For any other sort of flicking depending on water clarity, I will vary between 60lb and 70lb Galis Fluro carbon. 
My lure choice will vary depending on water clarity and height the Barra are marking on the sounder. If the Barra are marking at 5ft or higher my favourite lures to use are Bombers, Strada 150's or Raptor Lure Patriots. For fish marking any deeper than 5ft I'll use a deeper diving lure such as Reidy's B52's, 2 hook Bombers or Nilsmaster's.
For cleaner water clarity I stick to more natural colours like olive, white/chrome and mullet imitations. For dirty water, I use greens and oranges as this stick's out most.
Check out some action in the video below from a previous build-up session with Charlotte. Also, read Charlottes profile to find out more about what got her into fishing – Pro Staffer Profile HERE