Tips For Launching Your Fishing Kayak In The Surf – Part 1 with Pro Team member Jason Milne aka "Paddle Guy"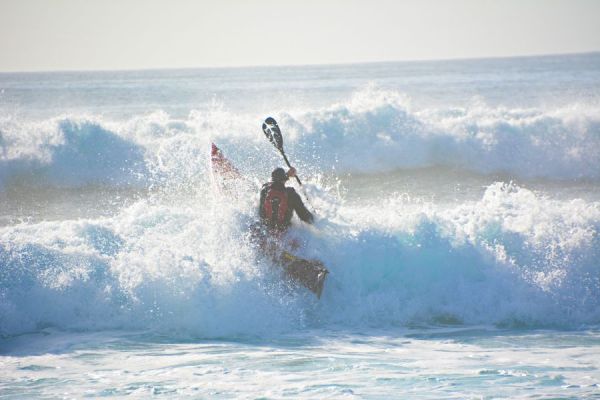 The most common question from beginners wanting to kayak fish offshore is what about the surf? How do I get my fishing kayak out and back through the surf safely? Obviously, this cannot simply be answered in one short article or even a single video. This is part 1 of 2 blogs that I will share the info to help prepare the beginner for the surf. 
Note: for some context my experiences and advise is influenced by years of surf launches on the East Coast of NZ & Australia where surf size can vary a lot, my advice is taking in the worst case scenarios so it's up to you to read between the lines and evaluate yourself based on your version of a surf launch.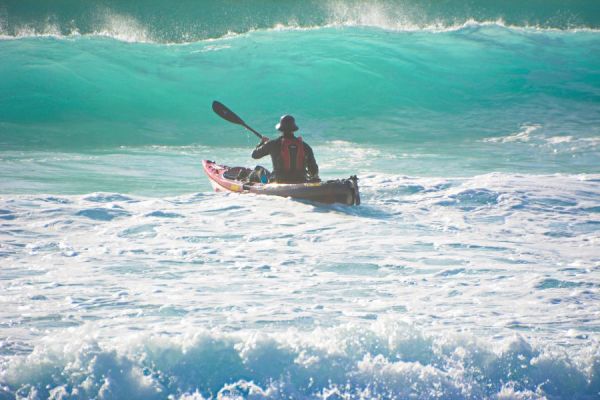 If you want more detail or specific tips please don't hesitate to send me a message on social (Links to those platforms can be found in my pro team Bio HERE ) I am happy to help and have plenty of videos demonstrating the best way to get through the surf as here on the Sunshine Coast of Australia where I live if you want to get to the good offshore fishing 90% of the time you will encounter a wall of white water between you and some reel screaming action!
1 – Not all kayaks belong in the surf
Let's talk about the fundamentals your fishing kayak will need before you even consider a surf launch. Low set seat position for a lower centre of gravity and greater stability. Good drainage from the cockpit as when the wave breaks over and fills your cockpit you need that water to drain fast so you can keep forward momentum to get through the sets. Longer sleeker kayaks 4m/13ft + will have better glide through the water and keep good speed to get you out back safer and will also catch a wave better. If your kayak is sub 4m then it will be slower and require more effort.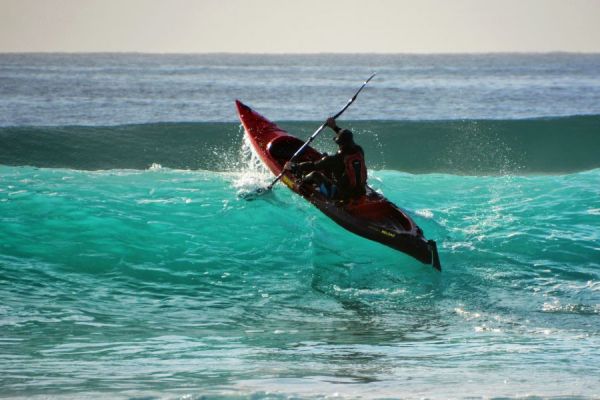 Does your kayak have watertight hatches, and have you tested that they are? If not, you will get water in the hull and that makes for a dangerous trip, test your hatches are watertight before even going near the surf. You can do this by either putting it on some cradle's upside down, fill it with water from the bung and wait to see if water leaks from the hatches or fittings. Alternately if you have access to an air compressor then seal the hatches, put the air gun in the drain bunghole and pump air in while someone with a squirt bottle full of soapy water goes around and sprays water around all the hatches and fittings like rod holders hatches etc,… if it bubbles then you need to seal the leak.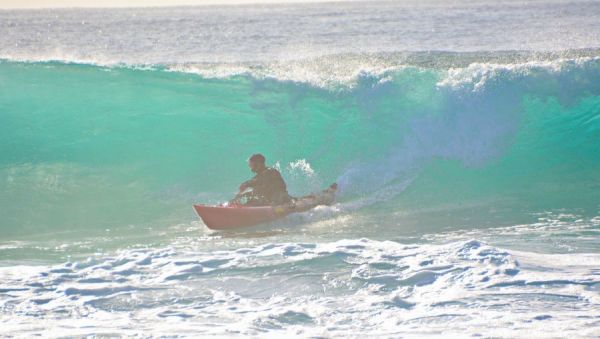 2 – Plan for capsizing
If you assume you will capsize then that is the best way to find out what you might need to add or change about your kayak for this environment, the more you look at it the more you realize simple is better. Can you safely remove and stow everything above deck? Do you have enough leash points to attach your gear?
Leashes, floats, dry bags and spare attachment points are relatively cheap extras to add compared to breaking and losing a lot of expensive gear so do spend some time assessing what could possibly fall out if you capsize. Also, consider both other beach users and nature, hooks and knives in the surf are dangerous to other users of the beach and we know there is already enough plastic rubbish floating about in the oceans causing issues for the creatures of the sea so keep it all tight and secure.
3 – Can you get back on if you fall off
This IS going to happen, and you need to know you are prepared for it. If you have address steps 1 & 2 then this part will be much easier to practice. Practising getting back on your kayak in a controlled environment will help you understand both what you need to practice to get better at it and how easy or hard your kayak and the setup is to allows you to get back on. Again simple is always better if you have a kayak with a massive high seat, high sides, large tackle crates and all the extra stuff that belongs on the lakes and river you will struggle to get back on your kayak which then will put you at greater risk.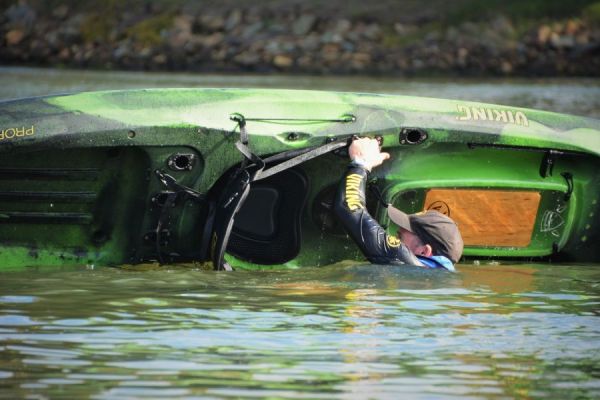 Can you flip your kayak back over if its upside down? You need to practice both of these things with and without gear on board and make sure you wear the same clothing you would wear on a kayak fishing trip including your lifejacket. Read my blog on how to right and get back on your kayak HERE
The simple fact is some kayaks do not belong in this surf/beach launch environment, if you find with your current kayak you say NO to any of the following questions then you prob need to consider getting another kayak for the surf and there is nothing wrong with an extra kayak or 2 ????
Is your kayak watertight?
Can you safely stow or secure everything on deck?
Can you right & get back on your kayak from deep water?
Check out some of my kayak surf highlights below – Next blog I will cover the key tips for getting out and back safely now that you have the right kayak for the job. Sign up to the Newsletter to be notified about that blog when it's published - Sign up to our Newsletter for regular updates HERE