In this "BLAZE your…" series we take you through the RAILBLAZA  fit out options for your Sail Boat. With our unique, versatile system, the options for fitting out your Sail Boat are endless. From mounting to your Rails with our unique RailMounts, to securing your mobile devices like iPads or tablets and mobile phones in the nav area with the Screen Grabba & Mobi … to fitting out your tender for fishing & diving,  be it an inflatable using our RIBPort mounts or a kayak using our Surface mount StarPort and SidePort mounts..
In this blog post you will see a number of images taken from our fit out of Hanse 3850, Hanse 37 and a Beneteau Oceanus 37s, with descriptions and links to the RAILBLAZA components used. For a complete walk through of the options check out the short video below and be sure to share it with others.
RAILBLAZA components used in this fit out
The Mounts 
The Accessories
The Mounts
The RAILBLAZA mounting system is the perfect  for Sail Boats, utilise all rails and flat surfaces to make for a clutter free experience..the male Star system was designed specifically to fit into your winch so any of the accessories can be re-tasked to your winch then back to the various StarPort mounts on your sail boat. want to take the tender out for a fish while at anchor? our RibPort system makes that easier than ever before for your inflatable…
RailMount 19-25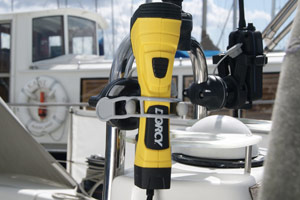 RailMount 32-41
RAILBLAZA accessories into Winch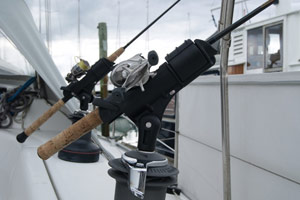 StarPort surface mount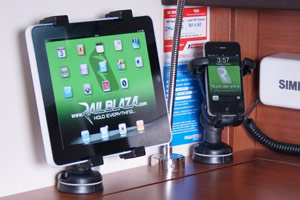 RIBPort mount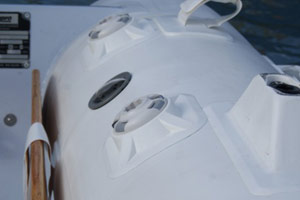 The Accessories
Once you have chosen and fitted your mounts you can fit any RAILBLAZA accessory to suit the occasion  Below we show a number of key accessories sure to be useful on your sail boat…for a full list of RAILBLAZA accessories see HERE..
G-Holds..available in 3 sizes 35, 50 & 75mm  (1 3/8", 2" & 3") the G-Hold range holds varying sizes of poles, torches, and handle items like boat hooks, oars, paddles, spearguns… You get the idea. rubber urethane strap is adjustable to different sizes. The G-hold is a simple yet very useful accessory.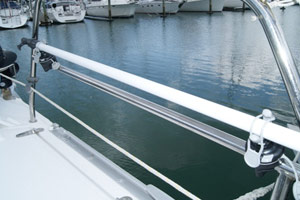 The RAILBLAZA ScreenGrabba is a simple, cost effective and flexible way to "grab your screen". Many iPad holders are just that, an iPad holder, the RAILBLAZA ScreenGrabba will hold an iPad, and many other tablets.Many outdoor situations will require your iPad to be in a waterproof case – this is no problem for the ScreenGrabba, simply place the iPad in it's bag, put it in the ScreenGrabba, and clamp it in, easy as that.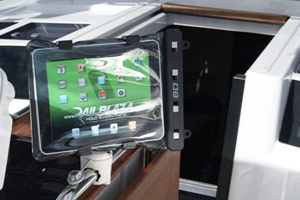 Mobi mobile device holder -   The RAILBLAZA Mobile Device Holder, or "Mobi" for short, is ready to look after your phone, GPS, VHF, EPIRB or other mobile device.  spring loaded arms secure your item so in most situations the retaining strap won't be needed, but can be attached when necessary.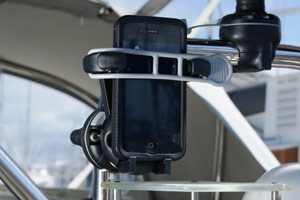 Fillet Table II – The Fillet Table II is a convenient size of 525x350mm (20.8×13.8in).Not only a great fillet station but an ideal work surface or table for portable gas cooker etc.. some features incl Knife storage at the back for safety, An all-round drain that stops spill from the front, No front lip to get in the way while filleting…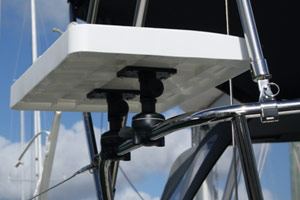 Rod Holder II - The Rod Holder II is robust, versatile, and value for money, fully adjustable 360° around, over 90° vertical. Rotating collar helps reduce 'strike-theft'. Rear gimble lock reduces rod rotation for compatible rods. Square-tooth adjustable tilt stops rotational slipping.The Rod Holder II is available either as a kit complete with a StarPort, or as a Rod Holder by itself.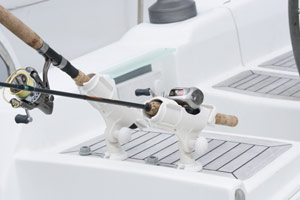 CupClam drink holder – The CupClam drink holder can be mounted in either horizontally or vertically-mounted StarPorts, to hold mugs, stubbies, wine glasses, even wine bottles. The extendable fingers hold the taller items in place, yet everything collapses into a convenient flatpack for storage.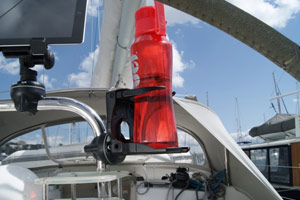 Dive Bottle Holder – Take care of your air, and add functionality to your boat. The Dive Bottle Kit comes with the RAILBLAZA Dive Bottle pad and two StarPort™ WEBEYE30s – use them to mount the Dive Bottle pad and strap dive bottles in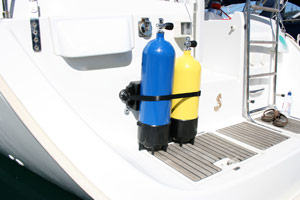 Flag Pole – Light and strong, whether you need to mount a diving flag or just proudly display your allegiance to your club, sport, country or hoist the Jolly Roger.