Ott DeFoe is the 2019 Bassmaster Classic champion, Bass Pro Tour champion, and top-notch Railblaza Pro from Blaine, Tennessee. He signed on with us in December of 2019 and in 2020 hosted a crew from Railblaza at his famous garage, "Ott's Garage" in East Tennessee in January 2020. We recently sat down with him to see how the year went.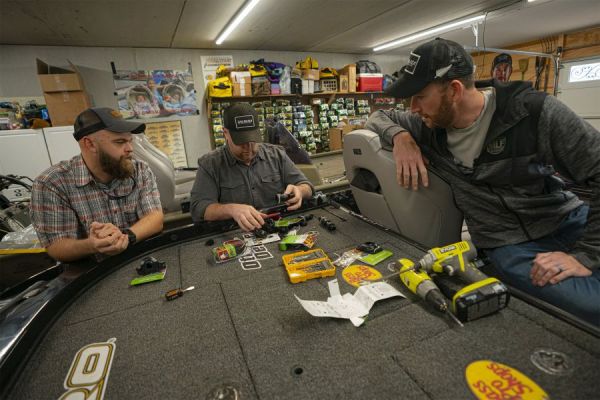 RAILBLAZA: That planning and rigging session in your garage with the crew from RAILBLAZA; what did you learn during those two days?
Ott: I learned how Railblaza makes products that solve a lot of problems on a boat. Whether it is mounting a camera, a phone, a tackle storage caddy, a push-pole holder, and on and on, you guys had parts and pieces well thought out ahead of time that allowed us to really set my boats up well. I also learned that Railblaza can take an idea, design it, and create a prototype really, really quickly, way faster than most any other company.
RAILBLAZA: Speaking of boats, what boats do you currently have our products on?
Ott: I have a Nitro Z21 fiberglass boat and a custom Tracker 1754 SC aluminum boat. We also have Ascend kayaks to use in the river behind our house.
RAILBLAZA: What was your favorite piece of RAILBLAZA gear in 2020?
Ott: I would say the camera mounts, specifically the mount that we tied into the boat's power on my Minn Kota Talons. That mount was so steady and so reliable all year. We filmed hundreds of hours with that mount, and it did the job every single time. Much of the "In the Boat" Series on my YouTube page were shot with this mount. All the mounts withstood the elements all year, honestly. The Railblaza products are so solid. The glass-filled nylon products really stand strong over time.
RAILBLAZA: What products are you excited about for 2021?
Ott:  The production model of the Tackle Caddy is something I am excited about coming out, too. I had a prototype all year, and it is very, very handy. I keep that Caddy jam-packed with product and use it every single time out.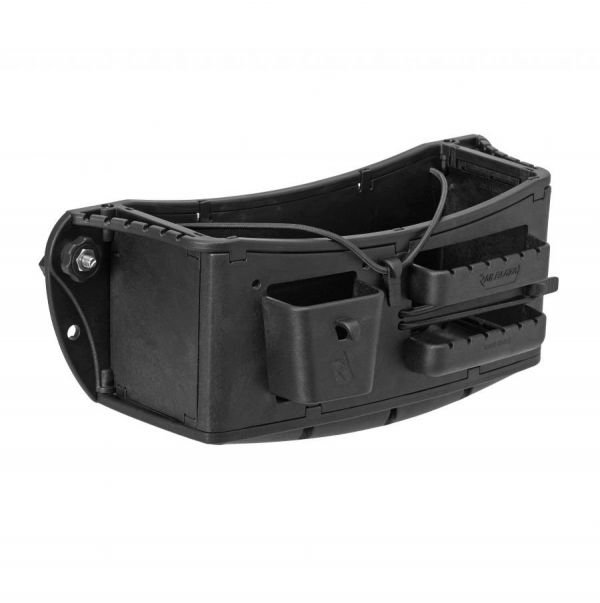 RAILBLAZA: What was the highlight of your 2020 season?
Ott: I would say winning the Bass Pro Tour tournament in March right before the whole pandemic happened. That was such a special tournament, from start to finish, but really that final 90 minutes on the Championship Day was just amazing; so much fun. And one of the best parts is we filmed it all in the boat and have those memories forever.
Just getting to the final day was dramatic. I barely made it into the Championship Round, dealt with the stress of that, and then the stress of getting to the final 90 minutes where the fishing was absolutely amazing.
 See the video of that day below here 
RAILBLAZA: We sponsor your YouTube page; which was your favorite video of the 2020 season?
Ott: I had two; the Men Vs. The Boys on the South Holston River because Parker (my son) and his buddy, John David, got so into it.  The second video was fishing with Edwin Evers on the river in Texas. That one was fun because I got to push him in at the end.
RAILBLAZA: What's the biggest challenge with running your YouTube channel?
Ott: Keeping a steady flow of content is a challenge. Posting regularly is a lot of work. But, I hope people enjoy it and learn something.
It may be a challenge and a lot of work, but Ott does a great job with his YouTube page. Check it out an other articles from Ott in his Pro Team BIO Link below.