Gold Coast, Australia RAILBLAZA dealer "RIB Force inflatables" will be showcasing the advantages of the RAILBLAZA mounting system at the upcoming Sanctuary Cove International Boat Show & the Gold Coast International Marine Expo.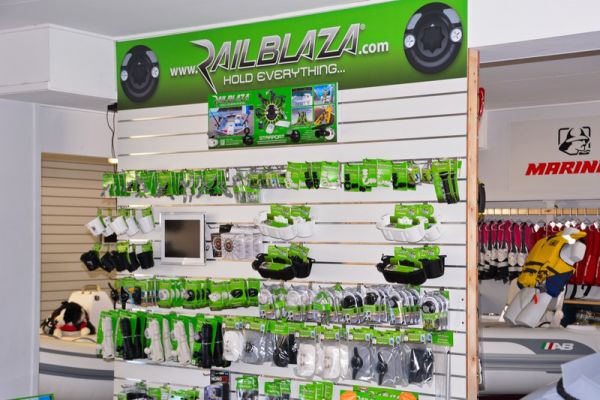 (Full range of RAILBLAZA products on display at the Gold Coast showroom)
These are two great shows for boating enthusiasts to see what's new and exciting this season. The team at RIB Force inflatables have really gone all out to let the public know just how exciting our gear is for RIB owners! Here is a series of pics from the RIB Force Inflatables showroom where you can see the many ways inflatable Boat owners can benefit from the use of our RIBPorts, & extensive range of accessories. All this and more will be on display at both Gold Coast shows on the weekend of 21-24 May 2015…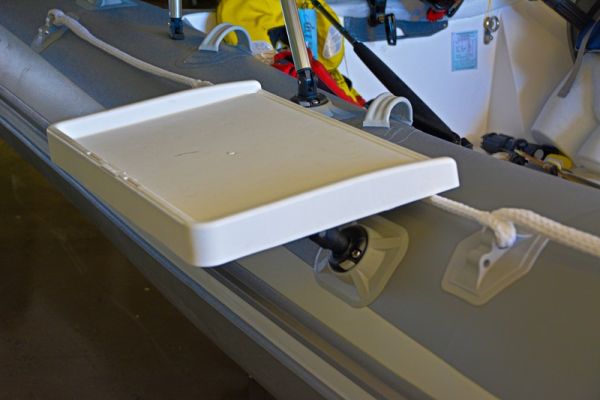 Fit a bait board to an inflatable boat using our RIBPorts, this example the RIBPorts are fitted to the outside edge of the inflatable tube allow for the Fillet Table II to be mounted outside of the cockpit area but in easy reach for a practical work station, therefore not taking up valuable space.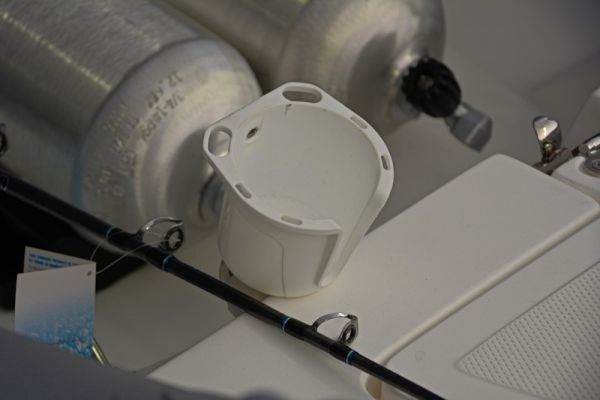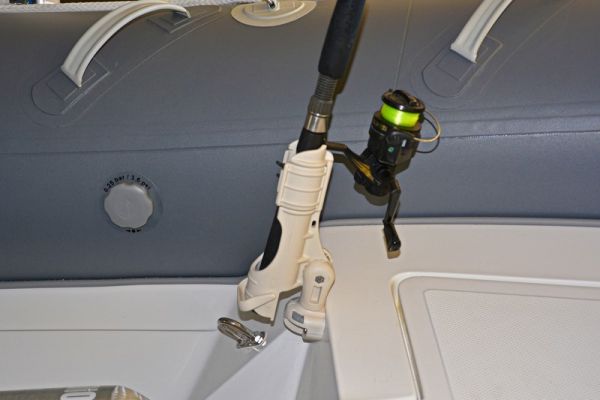 SidePort Mounts fitted inside the cockpit make for a useful mounting option for a range of accessories, here we display the DrinkHold and RodHolder II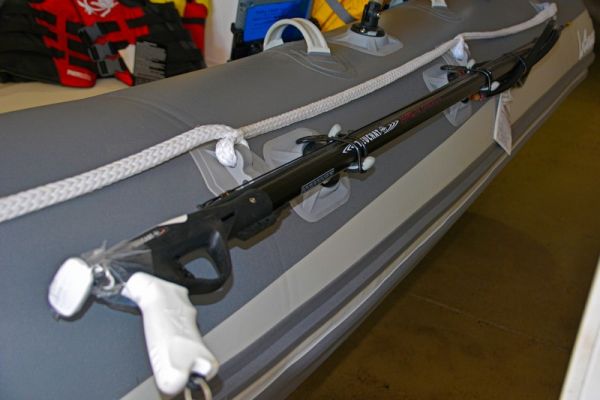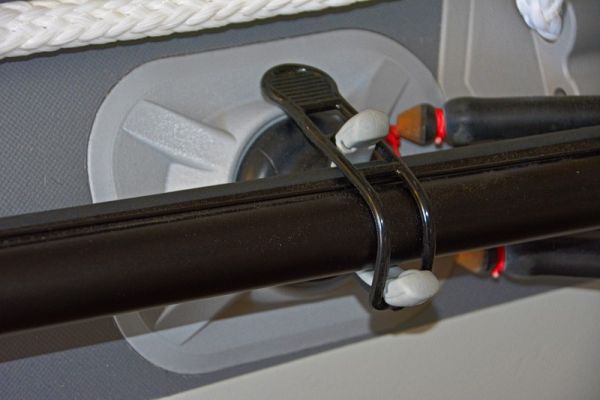 RIBPorts with 50mm G-Holds, the ideal way to hold spear guns, nets, rods or gaffs on an inflatable boat. Secure and keep the cockpit area and floor clear of obstacles.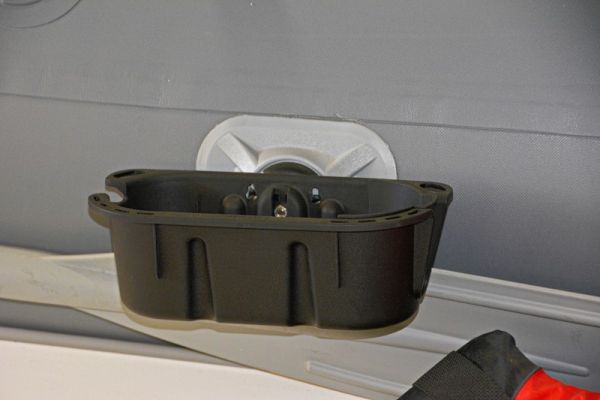 StowPod the ideal cockpit organizer..most inflatable boats are limited for space to place frequently used items, the StowPod is your go to organiser for so many things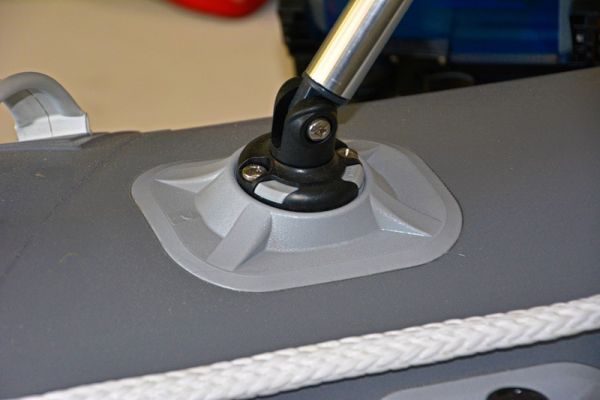 Simple and easy way to attach and remove your Bimini to your inflatable using RIBPort and Clevis/Bimini support,  no tools required.

One of our latest additions to the StarPort range is the CleatPort…turning your anchor cleat into more than just a cleat!
If you can't make it to the show to check out the displays don't worry, these are all on display and available to buy every day at the RIB Force inflatables showroom in Coomara, Gold Coast, Queensland, Australia. Contact them HERE.